Uma, or the 5th taste between Paris, Lima and Tokyo
Here is an original restaurant 7 minutes walk from the Etats-Unis Opera hotel. Uma is a successful blend of three quite distant cultures, Japanese and Peruvian, interpreted by a French. Japanese immigration to Peru began in the late nineteenth century. Back then, Japan faced demographic crisis while Peru needed workers. Nikkei is the successfully blended gourmet kitchen.
The name Uma is a diminutive form of Japanese Umami, (う ま 味?), or 'savory taste', which is one of five basic tastes together with sweetness, sourness, bitterness and saltines. "Its effect is to balance taste and round out the overall flavor of a dish." (Wikipedia). So, the stage is set: it is a quest for multiple and varied tastes we can find only in Uma.
This refined setting actually expresses the Japanese art of living, partly influenced by Zen Buddhism, and enhanced by the variety of dense and deep colors of Peru. That is the reason why we prefer the upstairs room.
Ce que nous apporte la cuisine asiatique c'est d'abord une façon de partager un repas. On ne commande pas son assiette mais plusieurs qui seront placées au centre de la table et partagées. C'est dans cet esprit que la carte est conçue surtout pour les entrées qui sont des petits plats comme ceux que l'on trouve dans les izakayas (lire notre article sur la Maison du Saké).
Aux commandes des cuisines nous avons Lucas Felzine Il est sorti major de la prestigieuse école Ferrandi et a fait ses armes chez William Ledeuil et Alain Passard. Lucas Felzine s'appuie sur ce qu'il a appris et ce qu'exige la gastronomie nippone : le respect d'un produit de qualité.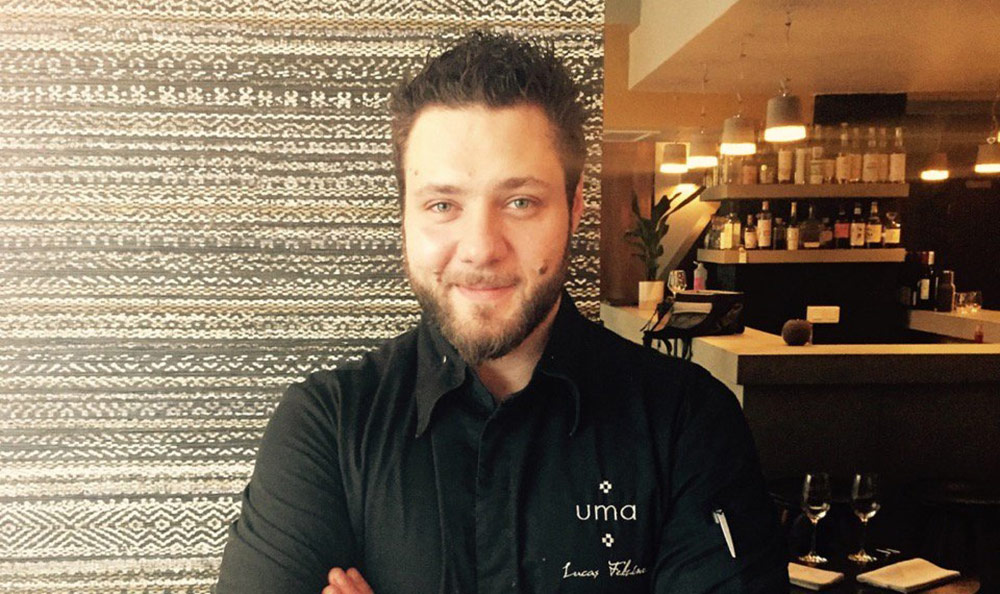 The menu offers several starters to share, such as Ceviche of shrimps (€15.00), Fish tacos, Guacamole and tea coating (€13.00), Tuna Tiradito or Jiaozi (Duck & Foie Gras – €10.00)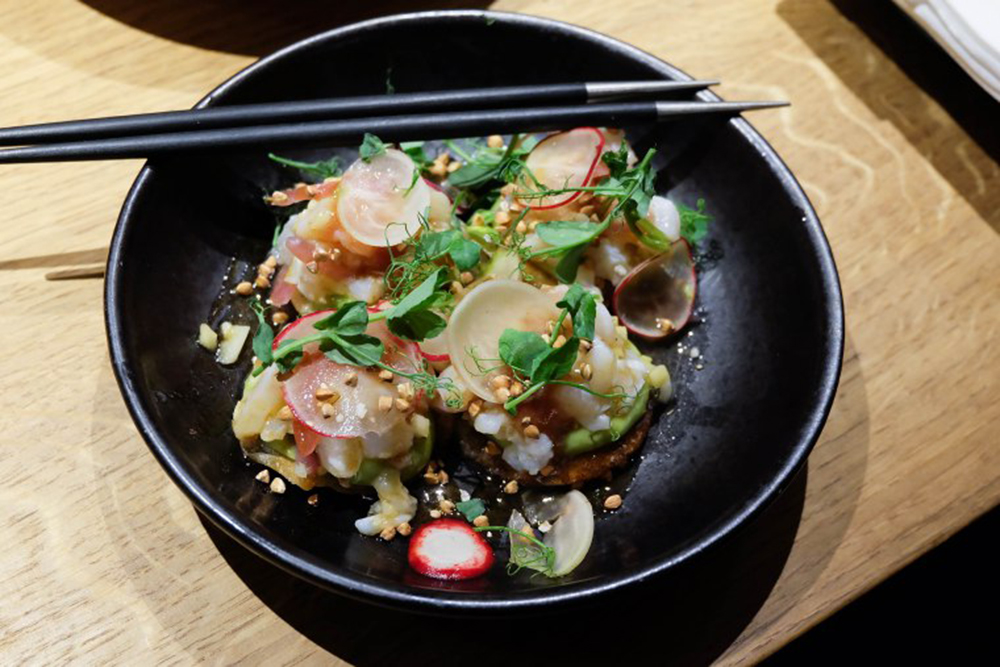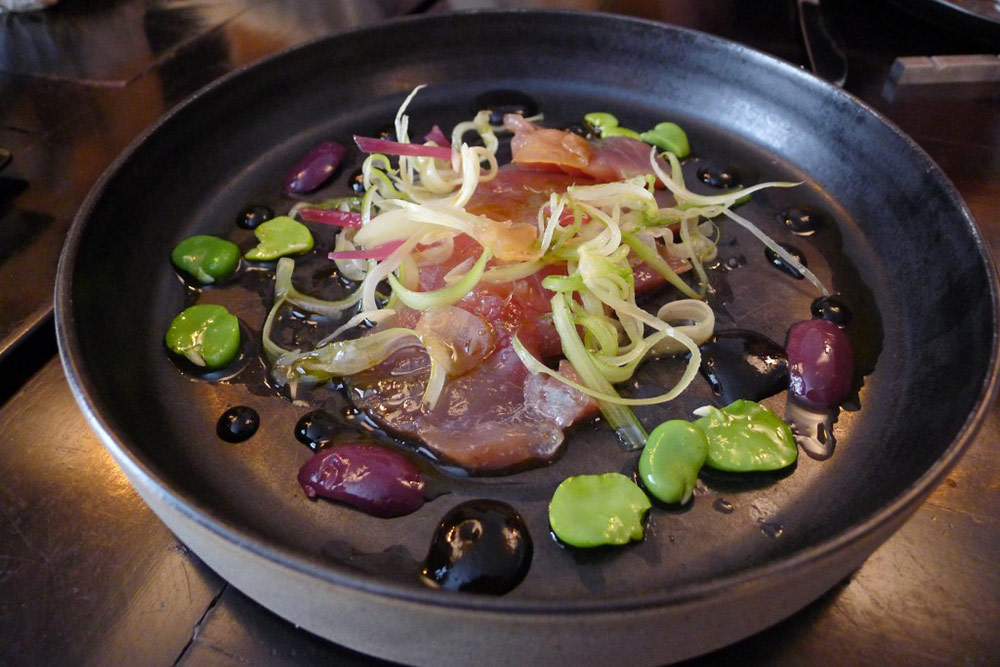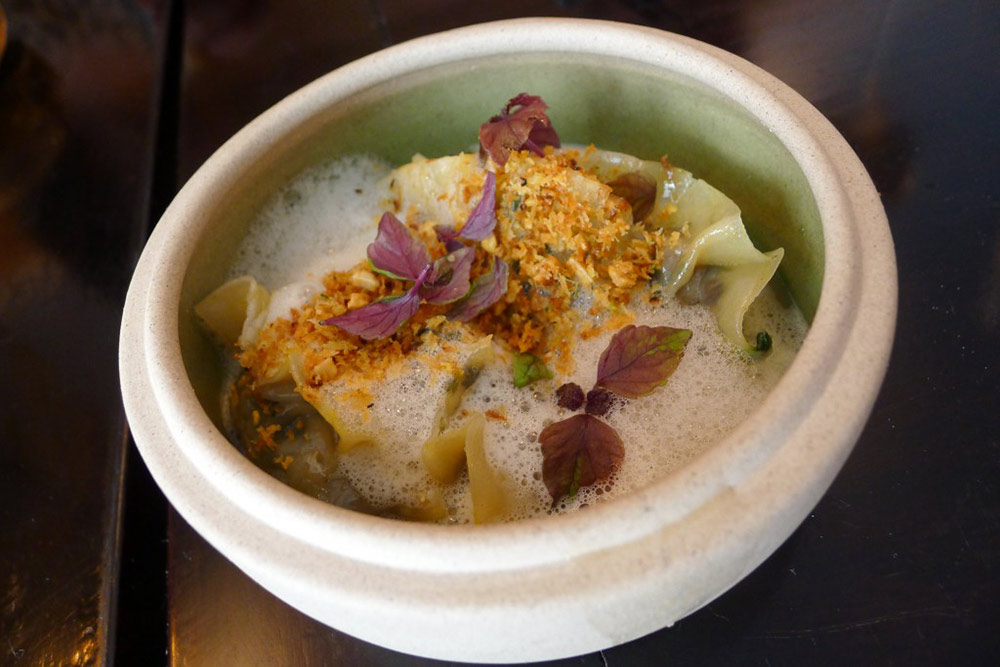 The dishes can be ordered separately but we recommend that you proceed in the same way as mentioned, that is, ordering as many dishes as visitors and placing them at the center of the table.
You can taste, for example, marinated Cobia with Aji Amarillo (€25.00) or Crab tempura (€17.00). The plates are as beautiful to the eye as to taste buds.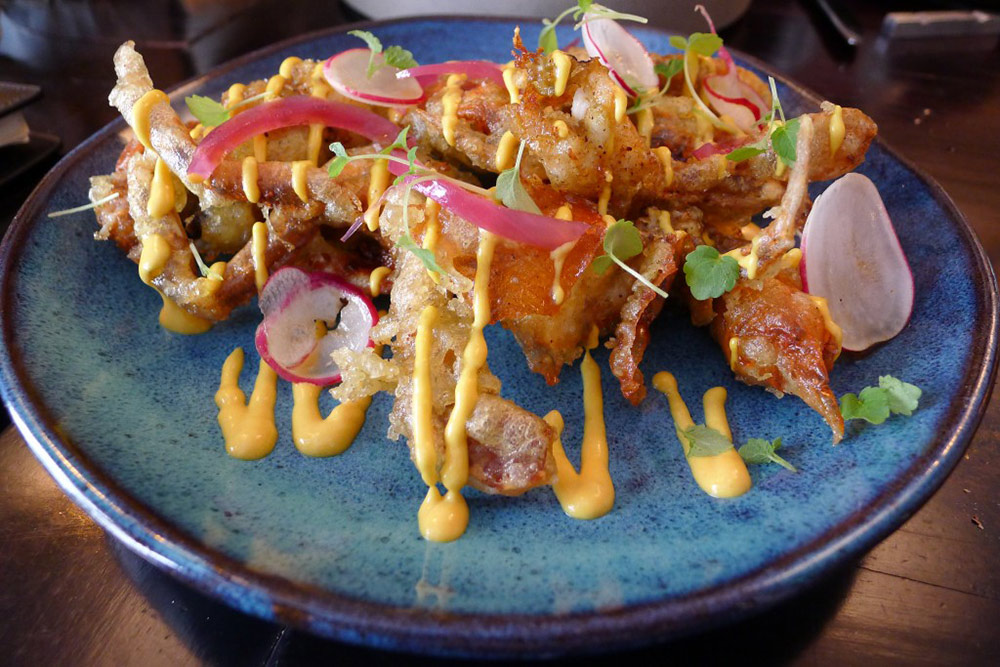 UMA
7 Rue du 29 Juillet, 75001 Paris
Phone: 01 40 15 08 15
Open Tuesday to Friday
Lunch: 12:15 to 2:30 pm
Dinner: 7:30 pm to 10:30 pm
Cocktail bar: 6:00 pm to 1:30 am