Opéra Garnier, Musée du Louvre, Printemps Haussmann, Musée Grévin…there are, of course, all these institutions just a stone's throw from the hotel, not to be missed on your next visit to Paris! But for connoisseurs of the capital looking for more intimate addresses, this month we're giving you our 100% secret favorites around the hotel. Follow the guide!
The French National Library – Richelieu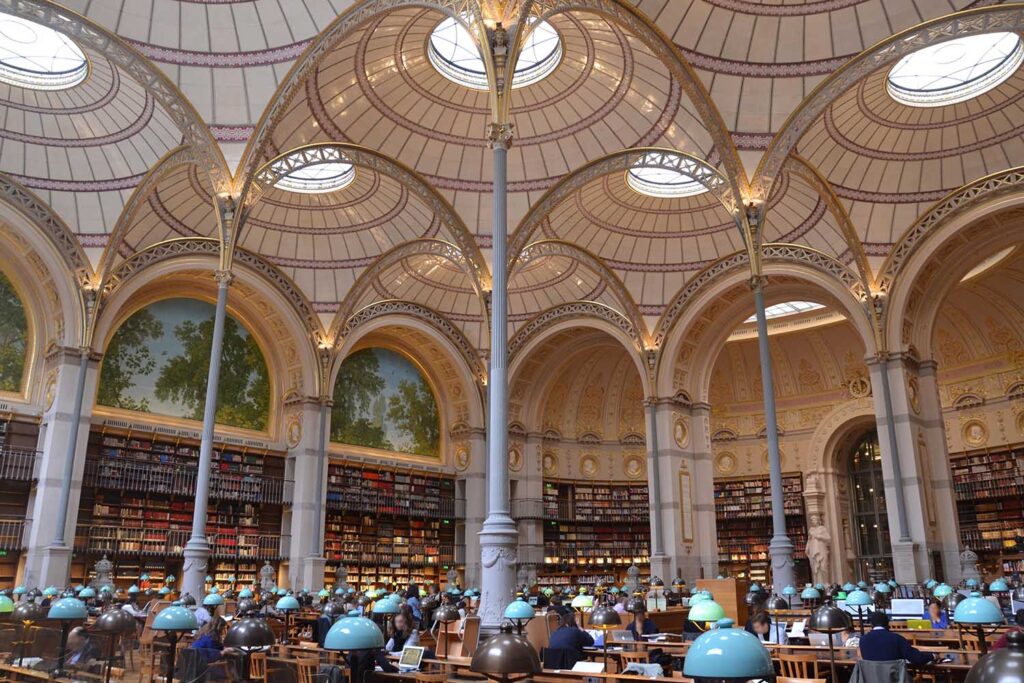 You can't stop in Paris without visiting the magnificent Bibliothèque nationale de France, just a 10-minute walk from the hotel.
With its impressive glass roof, the oval room of the BnF Richelieu is undoubtedly one of the capital's most beautiful monuments. This former palace of Cardinal Mazarin, now a library and museum, is a major center of research and culture. To discover the Labrouste room, you can enter the courtyard of honor, the Labrouste vestibule and enter freely at the entrance to the room.
Bibliothèque nationale de France Richelieu
5 rue Vivienne, 75002 Paris
Saint-Eugène Sainte-Cécile Church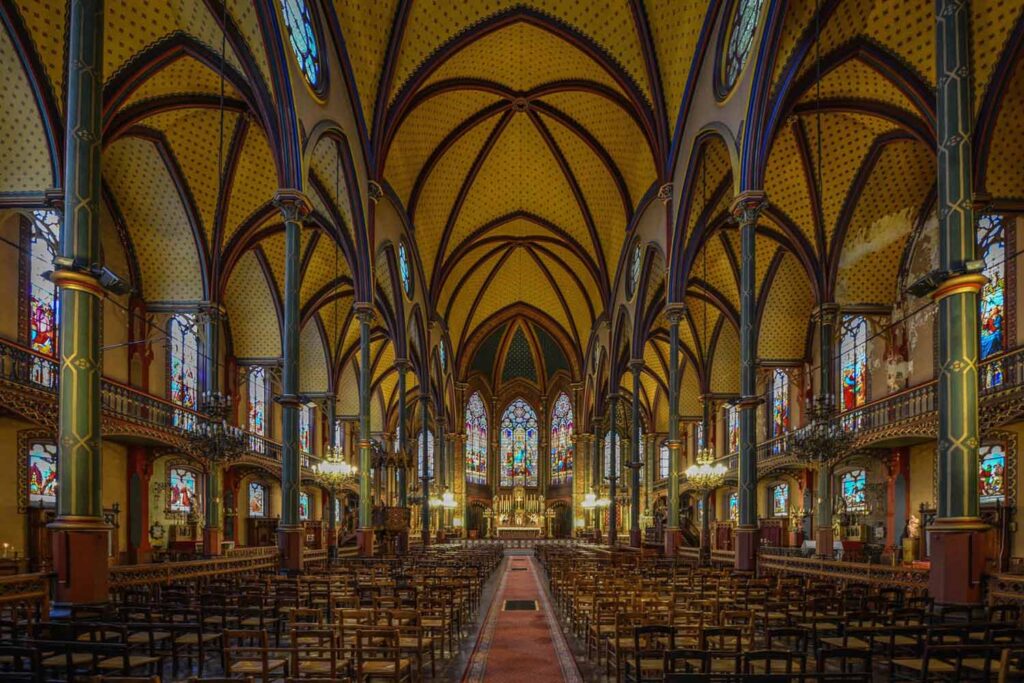 You've never heard of this church? Well, it's got a lot of charm.
Once you get past its unremarkable exterior, you enter the heart of a veritable little marvel, listed as a historic monument in 1983.
Metal framework, a plethora of stained-glass windows, a starry vault… all wonderfully slender pillars. In our opinion, it's one of the most beautiful churches in Paris. But keep the address to yourself!
Église Saint-Eugène Sainte-Cécile
4 Rue du Conservatoire, 75009 Paris
The Perfume Museum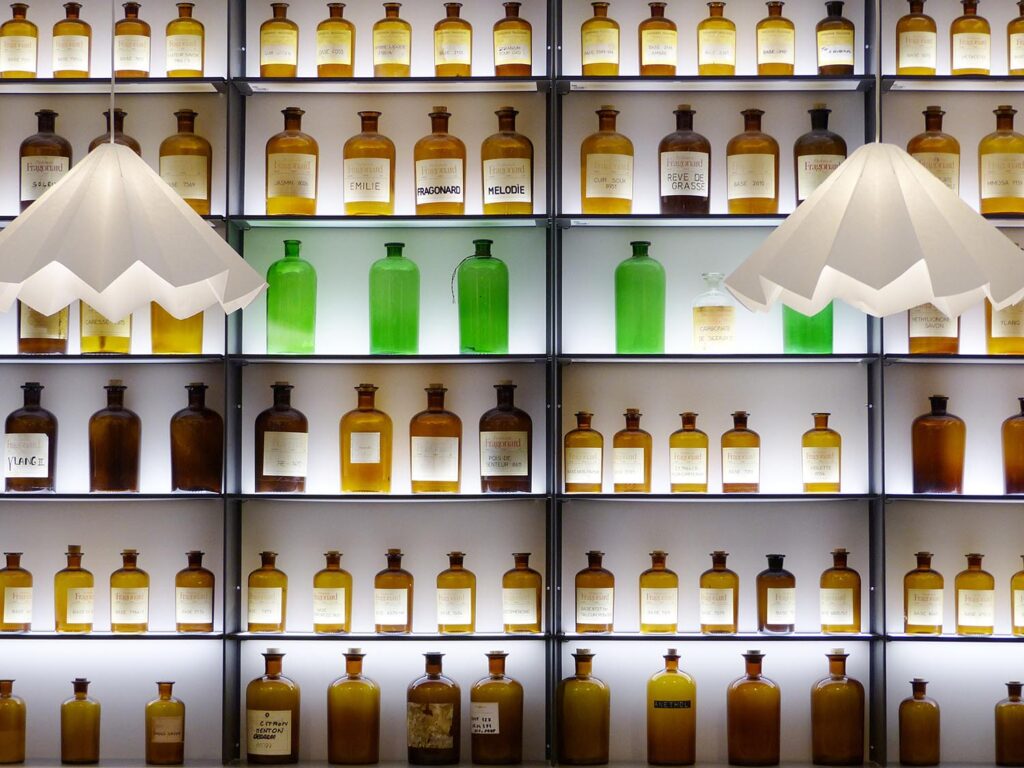 The Musée du Parfum Fragonard is a little-known, iconic museum, just a stone's throw from the Palais Garnier, that delights the senses. As well as taking us into the fascinating history of perfume, the aim of this museum is to sensitize us to the sense of smell, so that we can learn to understand and recognize scents that may or may not be part of our daily lives. Your tour will test your sense of smell and help you recognize a variety of scents. Fun for young and old alike, we recommend this museum just 2 minutes from the hotel. What's more, the tour ends with a museum boutique, where you can buy perfumes, soaps, lotions and other little beauty treasures from the Fragonard brand.
Musée du Parfum Fragonard
9 Rue Scribe, 75009 Paris
The Colbert Gallery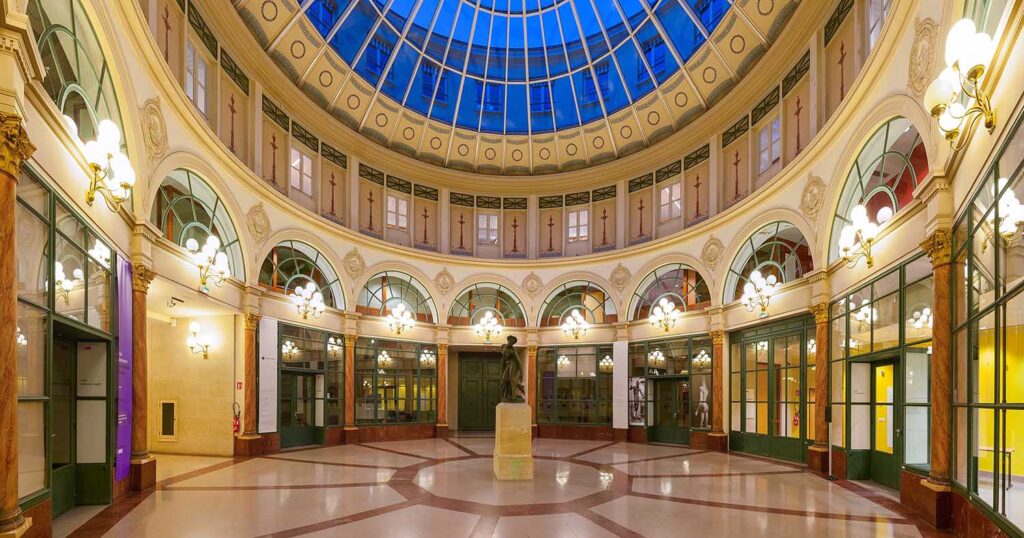 While there are a wide variety of covered walkways in Paris, no two are alike, and each has its own specialty.
Parallel to the Galerie Vivienne, the superb Galerie Colbert is a little-known gallery that is nonetheless one of our favorites.
Built in 1823, its center features a superb rotunda topped by a glass dome. We never tire of it.
Galerie Colbert
Entrances at: 6, rue des Petits Champs or rue de la Banque