4 good reasons to visit Paris by bike
With an ever-increasing number of cycle paths, cycling is one of the most pleasant ways to discover Paris.
Practical, easy to handle and available in all 4 corners of the city, there's every reason for you to adopt it during your next stay with us!
Visit the city by bike on your own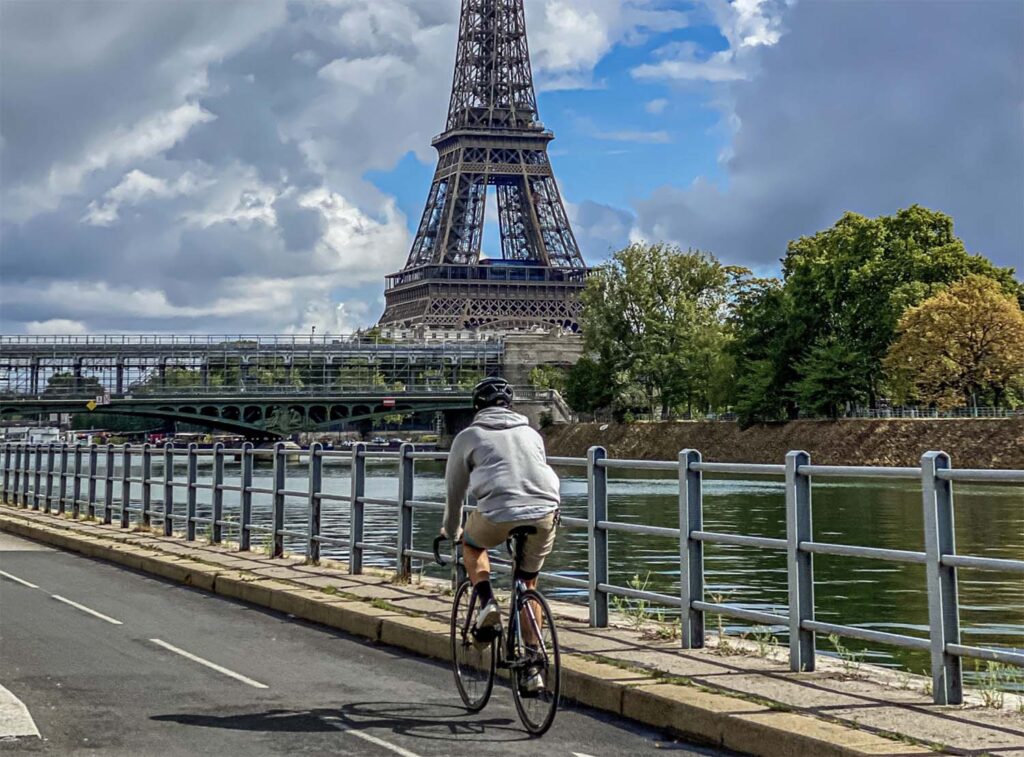 Switching to a bike to visit Paris means unlimited freedom of movement.
Although the city is very well served by public transport, you can leave and stop whenever you like, wherever you like.
A visit to the Bourse district around 10am, a stop at the department stores at 12pm, then a gourmet break in the Tuileries Gardens before heading off to the other side of the Seine!
Get your bearings in many neighborhoods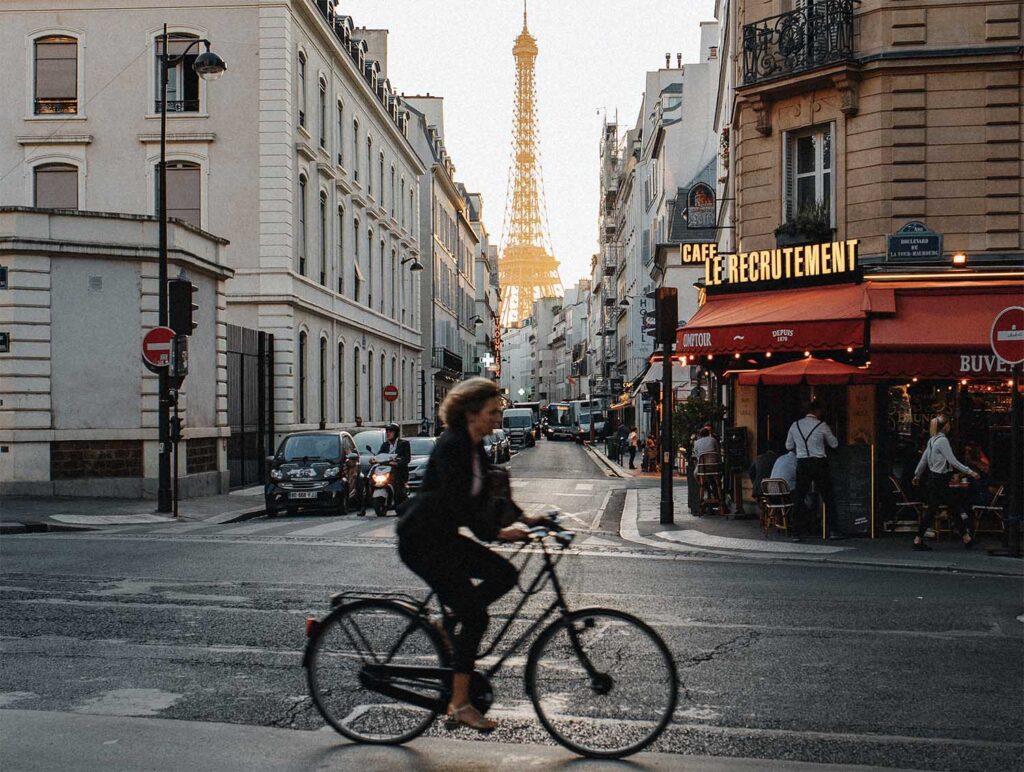 With the bike, transportation is part of the tour! Two pedal strokes and 1,000 little scenes of life flash before your eyes.
As Paris is a big city, the bike will also enable you to move quickly from one district to another. Unlike the metro, where you let yourself be guided through subterranean tunnels, the bike puts you in control of your movements.
After just a few days in the saddle, you'll see how the city is made, how it's structured. Now you know your way around Paris!
Take advantage of adapted routes and self-service bicycles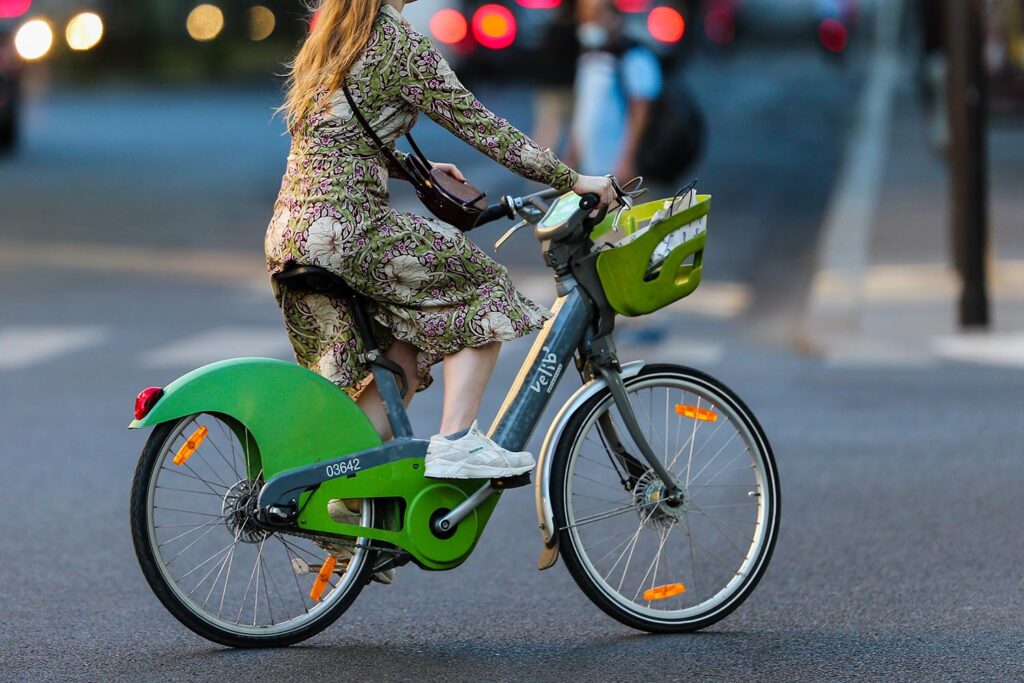 With 1,000 km of cycle lanes spread throughout the city, Paris offers a wide range of cycling itineraries. You can choose to take the main thoroughfares to catch the hustle and bustle and feel the pulse of the capital, or get a breath of fresh air by cycling along the banks of the Seine or the Canal Saint Martin. Or climb up to the hilltop districts of Montmartre, the Butte Bergeyre or the Butte aux cailles (and bring an electric bike, because it's uphill!).
Whatever you fancy, there are plenty of self-service electric and classic bikes available in the city, as well as rental stores, so you'll be spoilt for choice!
Discover the city's secrets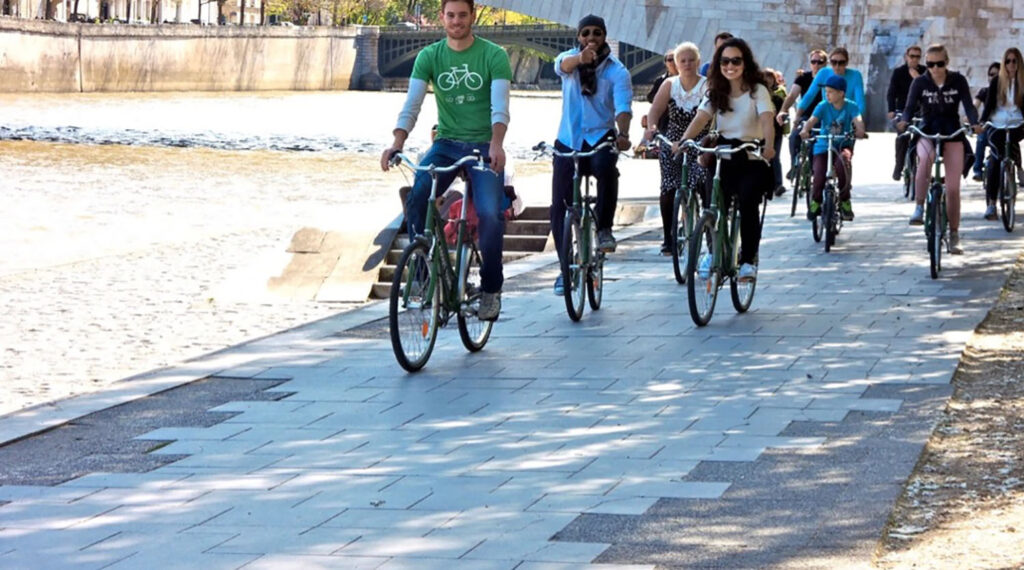 Would you like to be accompanied on your tour and learn more about the monuments and anecdotes around Paris? From historic districts to lesser-known ones, there are plenty of possibilities for organized bike tours. Let yourself be taken on board by Paris enthusiasts who will help you discover Paris with your hair in the wind!