A summer in Paris
It was cold, it was gray… and then all of a sudden, as if by magic, summer arrived!
The city is shining and the terraces are full of sun-kissed Parisians.
It's time for long evenings, picnics and shady siestas.
We've come up with our 5 must-visit addresses to make the most of our favorite season.
Going green in the Bois de Boulogne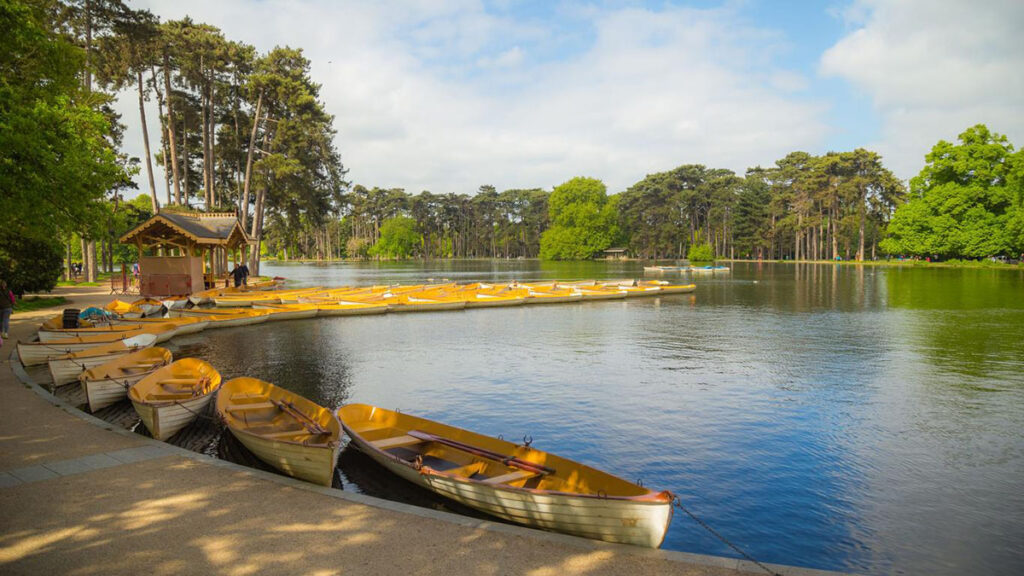 The Bois de Boulogne, to the west of Paris, is the perfect spot to get back to nature without leaving the capital.
You can take a boat trip along the banks of the lake, or simply chill out at the Chalet des îles, an identical recreation of a Swiss chalet that Napoleon III's wife fell in love with in the 1850s.
Bois de Boulogne
Métro Jasmin, line 9
Take a nap under the willow tree on the Île de la Cité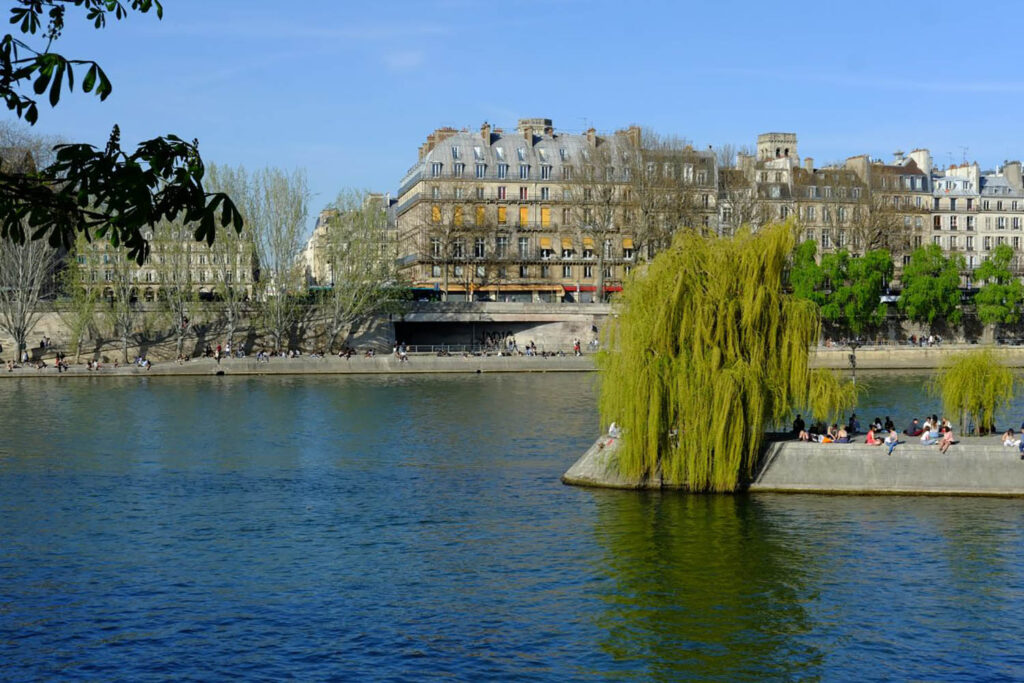 Fancy a nap after a lovely stroll around Paris?
Head for the willow tree on the Ile de la Cité! The lapping of the Seine will lull you to sleep as you softly crack an eye over one of the prettiest views of Paris.
Take a dip at the Molitor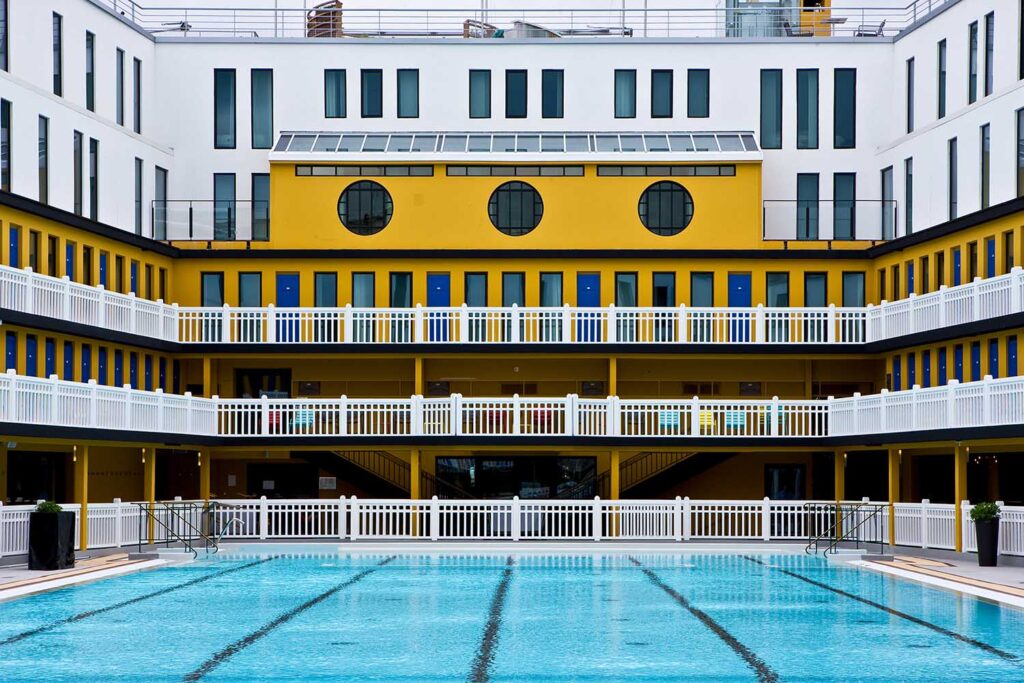 Temperatures rising? Splash out! Come and cool off in the superb Molitor swimming pool, a masterpiece of Art Deco architecture. Completely renovated a few years ago, it's also a paradise for Parisians who flock to its rooftop at happy hour.
And there you are, wet hair, cocktail in hand, with a breathtaking view of Paris.
Piscine Molitor
13 avenue Porte Molitor, 75016 Paris
https://www.molitorparis.com/fr/
Eating shellfish on the Quays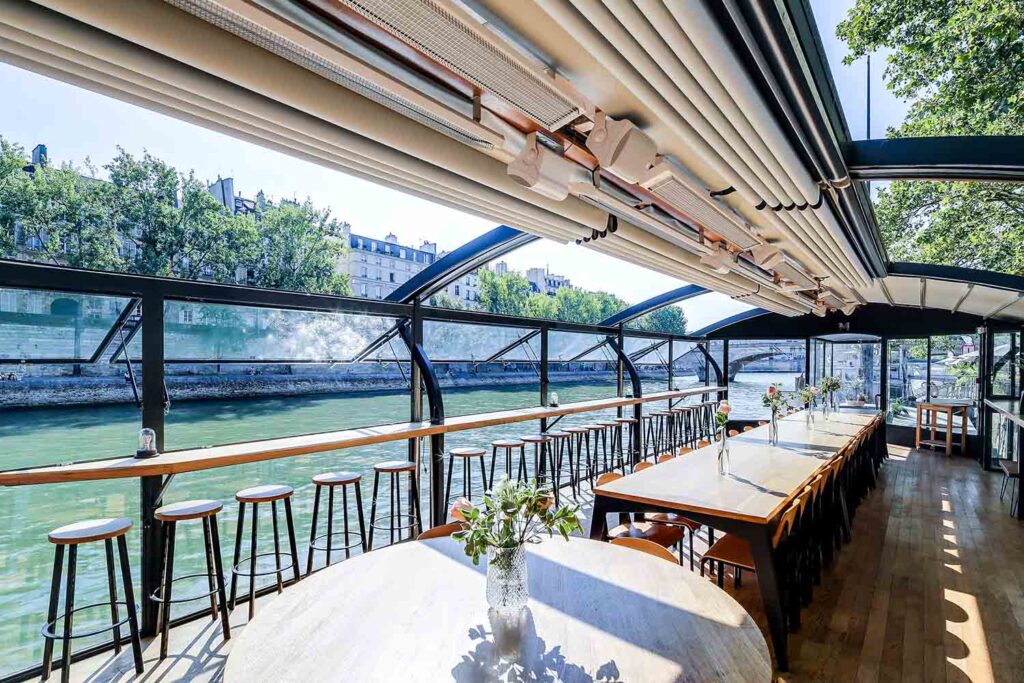 Grilled fish, sweet potato gnocchi, sea bass ceviche, oyster and champagne granita, tamari emulsion, nectarine tartar with gambas…
We'll take you to the quays of the Hôtel de Ville for a breath of sea spray and a meal that couldn't be fresher, on the Les Maquereaux barge.
Les Maquereaux
Quai de l'Hôtel de ville, 75004 Paris
Strolling through the Marais with ice in hand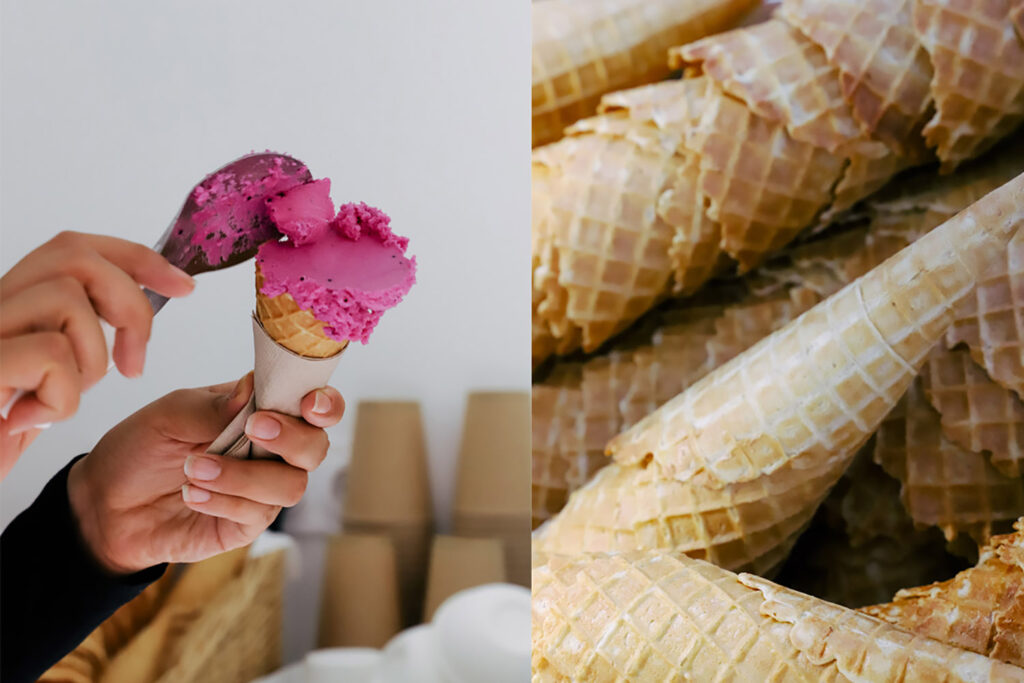 Also in Paris's 4th arrondissement, just a stone's throw from the Hôtel de Ville, you'll find the renowned Reÿs ice cream parlour. Ice creams and sorbets that will take you back to your childhood and travel memories! Gone are the industrial ice creams with dubious ingredients, here the ice creams are 100% traditional and artisanal. Grab your ice cream cone and set off to explore the little streets of the Marais!
Reÿs Glaces Éternelles
4 Rue du Bourg Tibourg, 75004 Paris
https://www.glaces-eternelles.fr/