The most romantic spots in Paris
Are you dreaming of strolls and magical places to stroll in Paris with your partner? Quickly, discover the selection of our favorite spots!
Stroll on the Butte Montmarte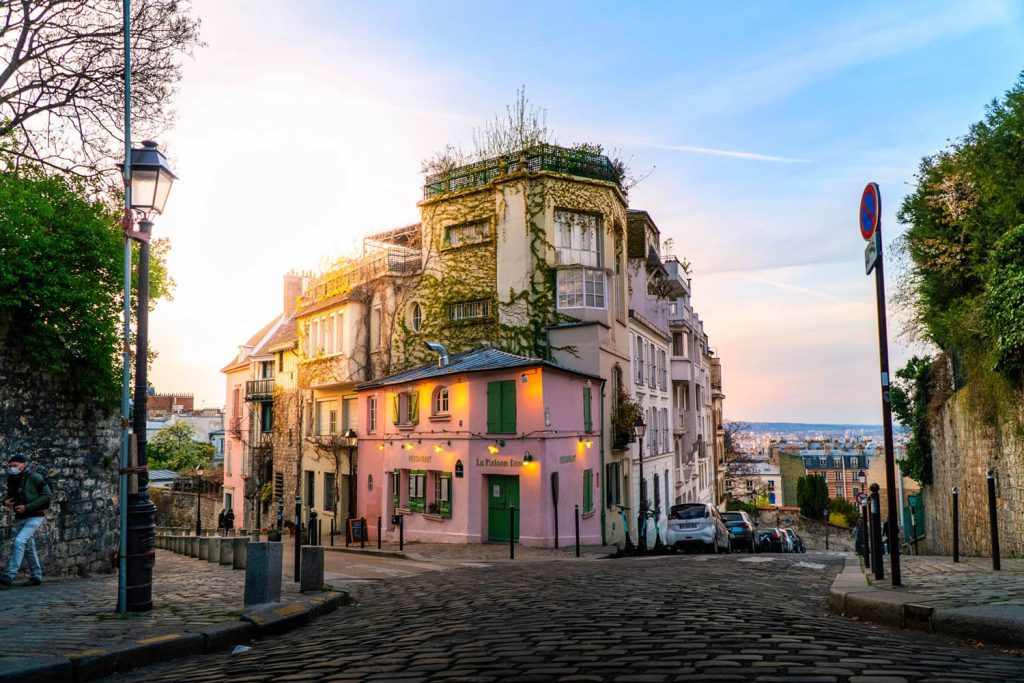 The district of Montmarte and its small "je ne sais quoi" is undoubtedly the most unavoidable address to stroll in love. Its Parisian village side and its atmosphere of the Paris of the Belle Époque, make of the Butte a place apart. Beyond the Sacré-Coeur which proudly dominates the hill, it is the whole Butte Montmartre which incarnates par excellence the Parisian romanticism. So get lost in its small winding streets full of charm and offer yourself a breathtaking view on the slate roofs of the capital.
Butte Montmartre
75018 Paris
Walk in the secret galleries of Paris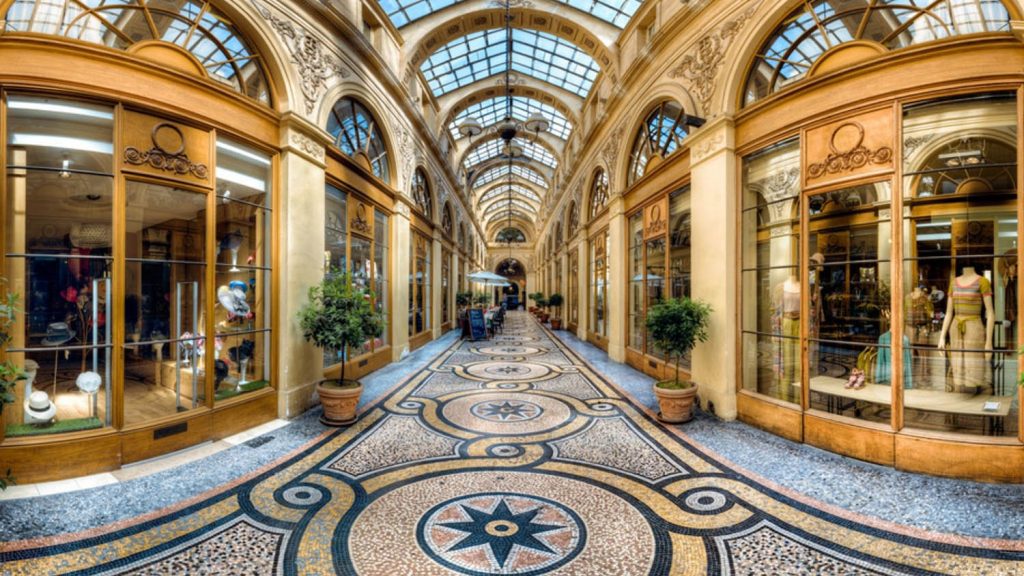 Paris is full of many covered passages, unknown to tourists. Among them, 10 minutes walk from the hotel, you will find the Passage des Panoramas which is one of the oldest and most beautiful in the city.
Here you can dive into the Paris of yesteryear, in a luminous and particularly romantic atmosphere thanks to the numerous glass windows and lighting.
Stroll through these beautiful passages, they are all gathered in the district!
Passage des Panoramas
11 Boulevard Montmartre
75002 Paris
Stop by the Shakespeare & Company bookstore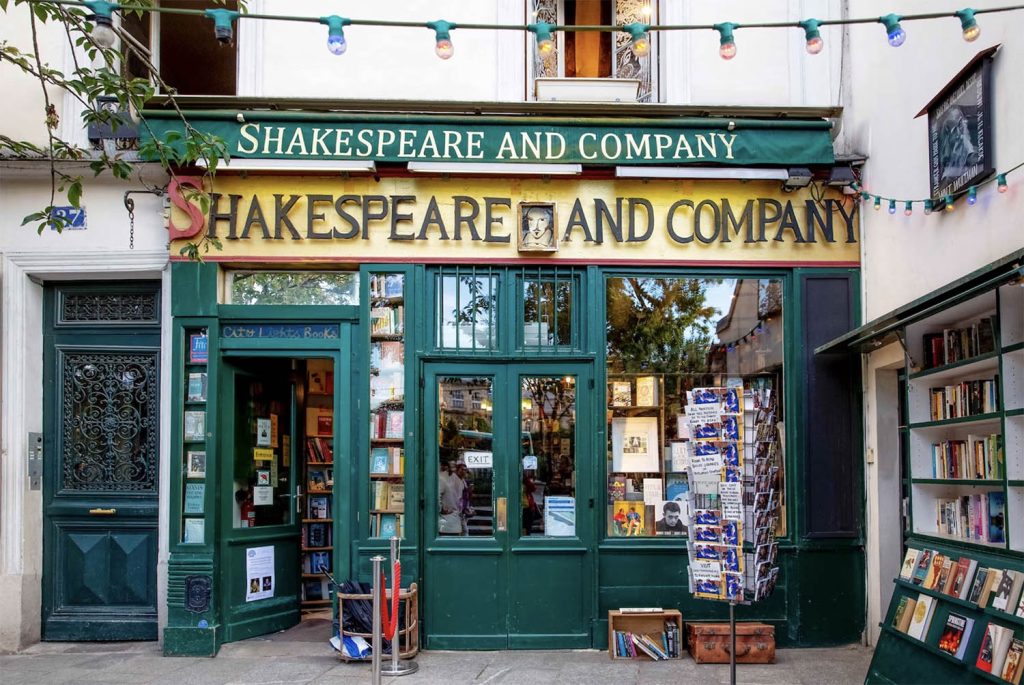 We now go to the other side of the Seine, in front of Notre Dame, to the English-speaking bookshop Shakespeare and Company. Now a real institution, it is a refuge for book lovers and lovers at large!
Want to warm up with a hot drink? Sit right next door, facing the quays of the Seine, with a good book and your loved one. We can already feel your heart go boom boom.
Shakespear and Company Bookstor
37 Rue de la Bûcherie
75005 Paris
Detour by the Medici fountain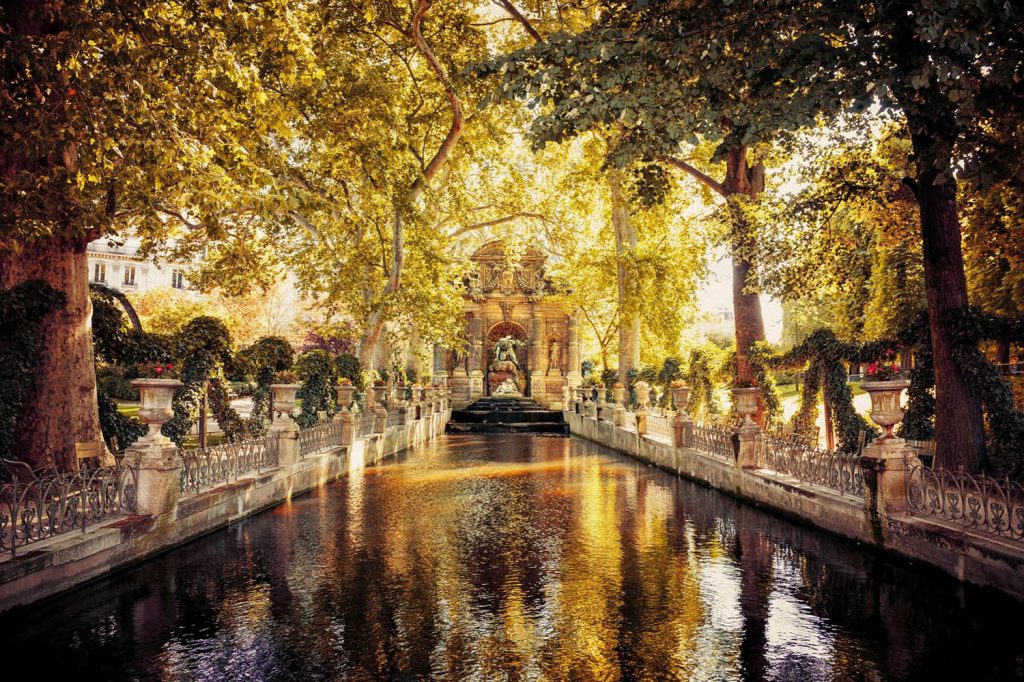 Once called the Luxembourg grotto, the Medici fountain, lined with its emblematic chairs, is the perfect place to stroll and smooch in love. Hidden on one side of the garden, it is not to be missed. To leave a trace of your passage: close your eyes, throw a coin and make a wish!
Jardin du Luxembourg
75 006 Paris
Crossing the Place des Vosges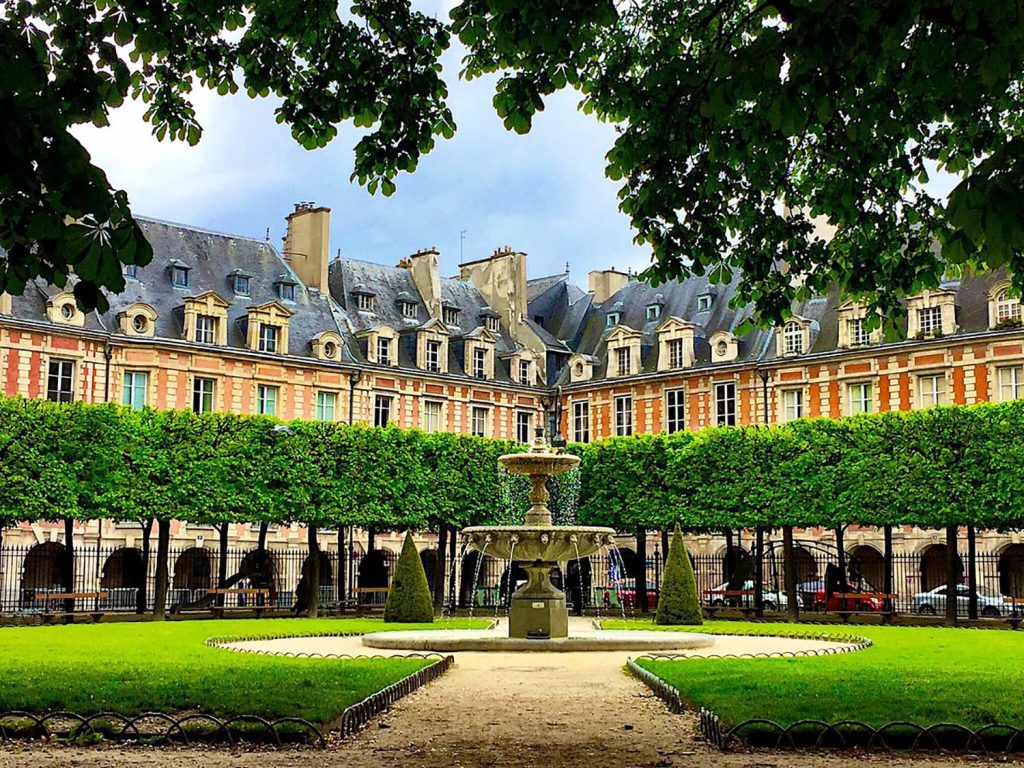 Somewhere between the 3rd and 4th arrondissements of Paris is a very singular square, the oldest in Paris (and probably our favorite): the Place des Vosges.
Its brick facades contrast with the Haussmannian architecture of the neighborhood.
Admire its square shape and the uniqueness of the height of its buildings. You will see that only two buildings are different from the rule: the King's Pavilion and the Queen's Pavilion, which faces it. When night falls and the sky turns pink, you'll think you're in a movie set…
Place des Vosges
75004 Paris