4 little, 100% Parisian pleasures
In this autumn season, we wanted to do you good by giving you our best addresses of the moment!
Quickly, discover our little Parisian pleasures through our selection of addresses that will make epicureans' hearts beat faster.
Le Petit Célestin, le plaisir régressif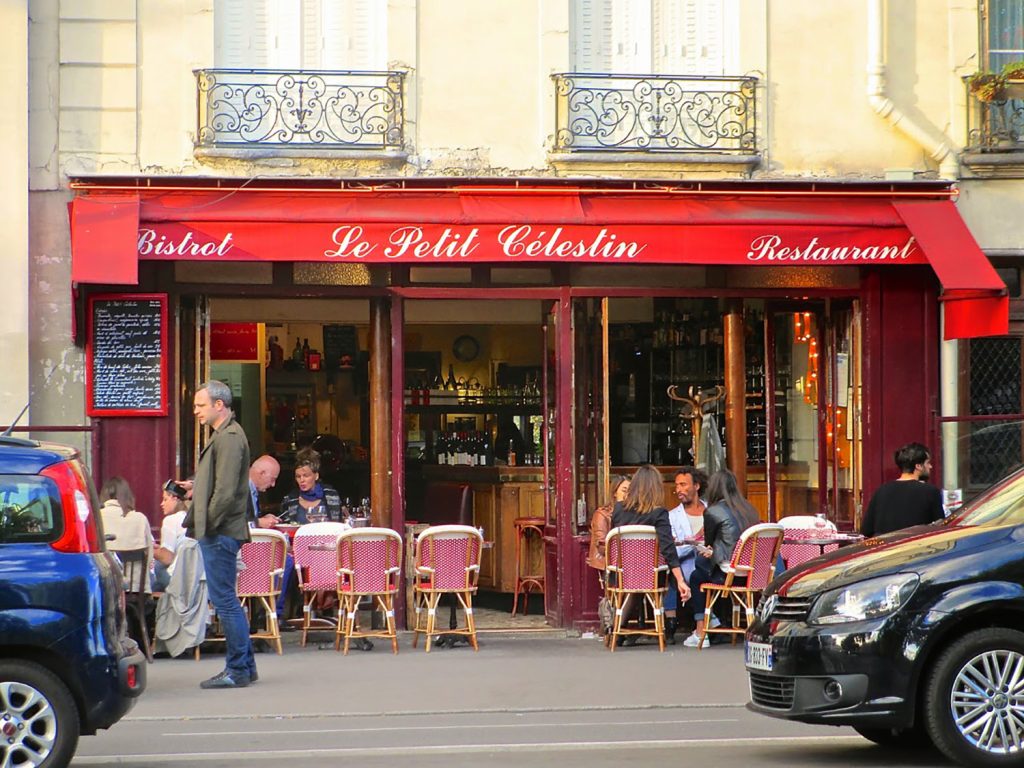 Have you had enough of canteens in the wind and posh concepts?
Do you want a bistro, a real one, with pans frying and people speaking loudly?
Head for Le Petit Célestin, a true Parisian bistro that has kept its soul.
Old floor tiles, refined dishes but no fuss, red tables and checkered tablecloths… Enjoy the good smell of a bygone Paris, of authentic and gourmet dishes.
A small menu, with classics such as an insane egg-mayo, a super-crunchy calf head or a skate wing that melts on your tongue. To be washed down with a small glass of wine from the current selection!
Le Petit Célestin
12 Quai des Célestins, 75004 Paris
A tour in a 2CV, an unforgettable pleasure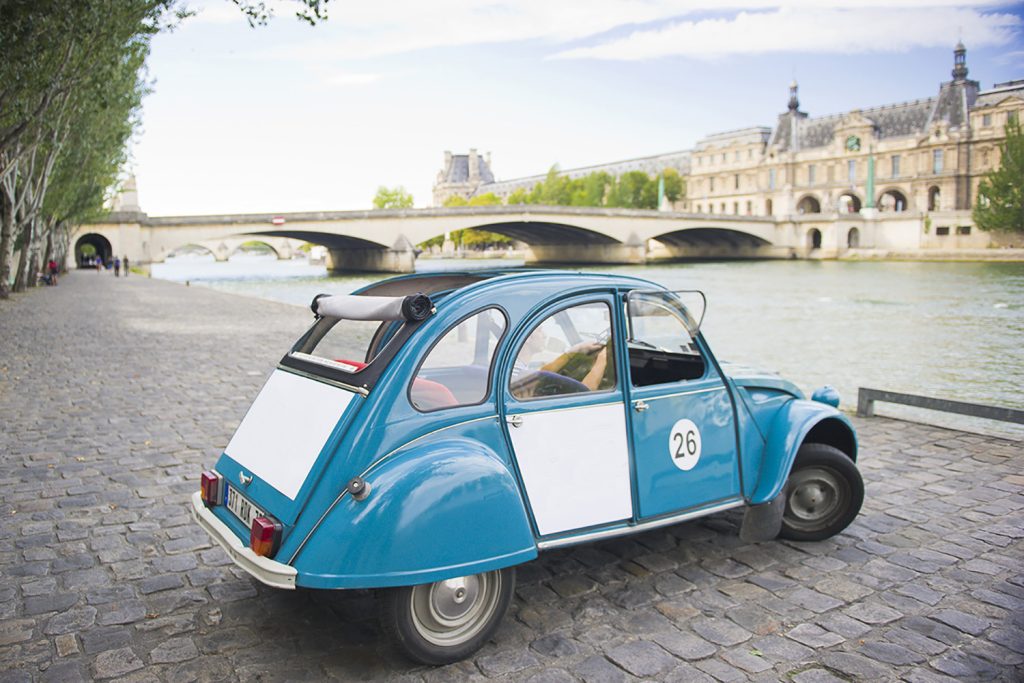 It is often said that to really know Paris, you have to drive through it, to explore its streets and crossroads in order to understand how the streets connect with each other. If you like to depart from the beaten track, this is an original guided tour to help you get to know Paris like the back of your hand! Hop into the legendary
Citroën 2CV and let yourself be driven through the magic of Paris.
Notre-Dame, Montmartre, the Eiffel Tower, Trocadéro, the Champs-Elysées, the Grand Palais, the Madeleine church… And you're off, your driver taking you to see the most emblematic sites and monuments of Paris, giving you a detailed overview and historical anecdotes about the city.
Duration: between 1h and 3h depending on the tour chosen, from 80€.
Reservation at https://2cvparistour.com/
The Alpine Garden, a secret pleasure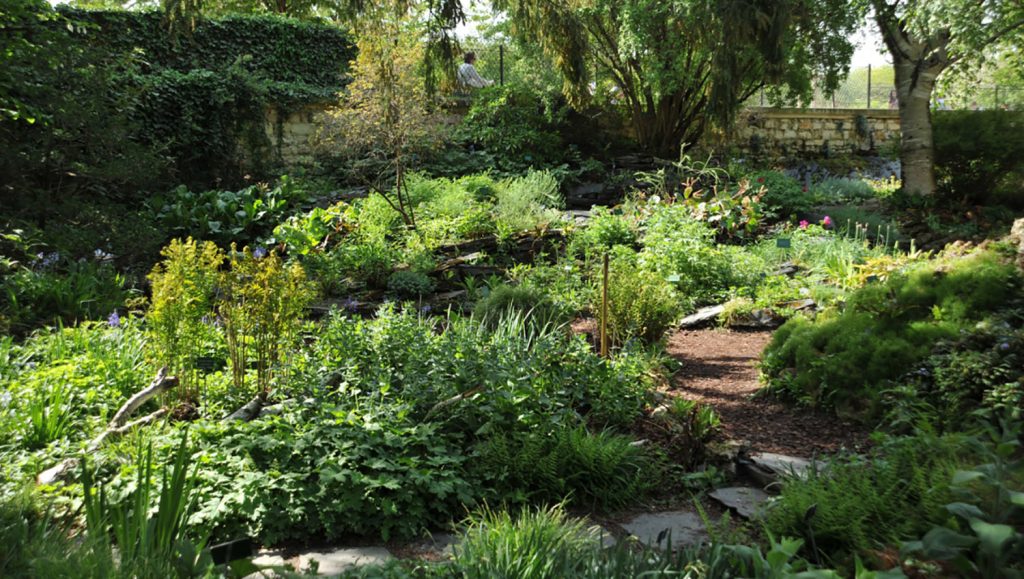 Few Parisians know this, but in the heart of the famous Jardin des Plantes, there is a true alpine garden, open to the public, with nearly 2000 species of mountain plants.
Rockeries, islets of greenery, a stone tunnel, small stairs, all the conditions are met to cut you off from the tarmac and offer you a real haven of peace, in the heart of Paris.
The entrance is very discreet: the garden is accessed through the Botanical School, by taking a small underground path.
Jardin Alpin
57 Rue Cuvier, 75005 Paris
Bontemps, a guilty pleasure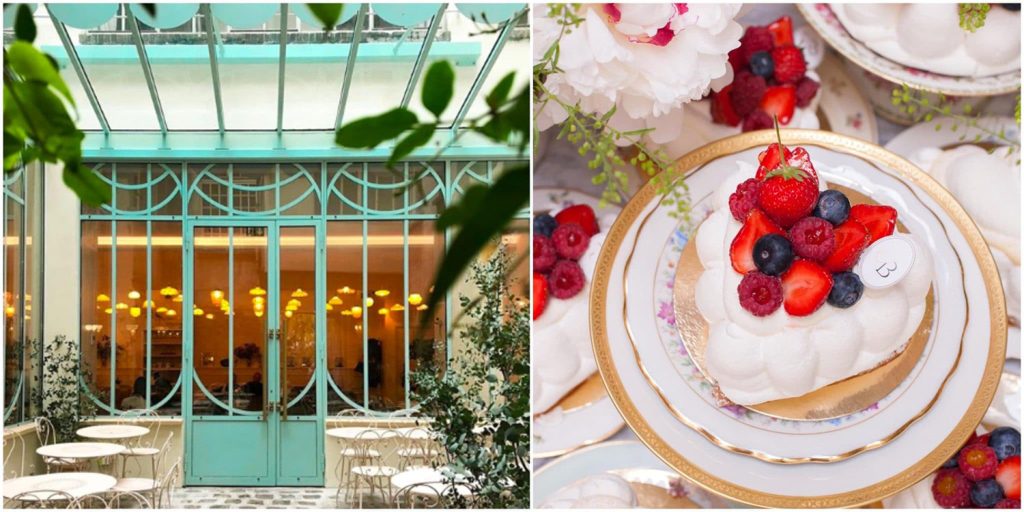 The discreet blue gate next to 57 rue de Bretagne hides one of the best kept secrets of the Marais. Here, at the back of a paved courtyard, you will discover the confidential Bontemps pastry shop, where everything is homemade.
Antique tiles, marl lamps, mismatched dishes, bouquets of fresh flowers… Everything is definitely in good taste.
And if you don't know what to choose, we recommend their specialty: shortbread biscuits, cut from a fleur de sel pastry and topped with nice little creams!
Bontemps
57, rue de Bretagne, 75003 Paris