Four Unforgettable Outings
The sun shines, Parisians come and go, and coffee terraces are once again filled with cozy chatter. There is no better time to visit Paris.
And when the temperatures get too high, you can always cool off in a gallery or museum. This is our opportunity to offer you our selection of the latest unmissable exhibitions!
Back Side, back to fashion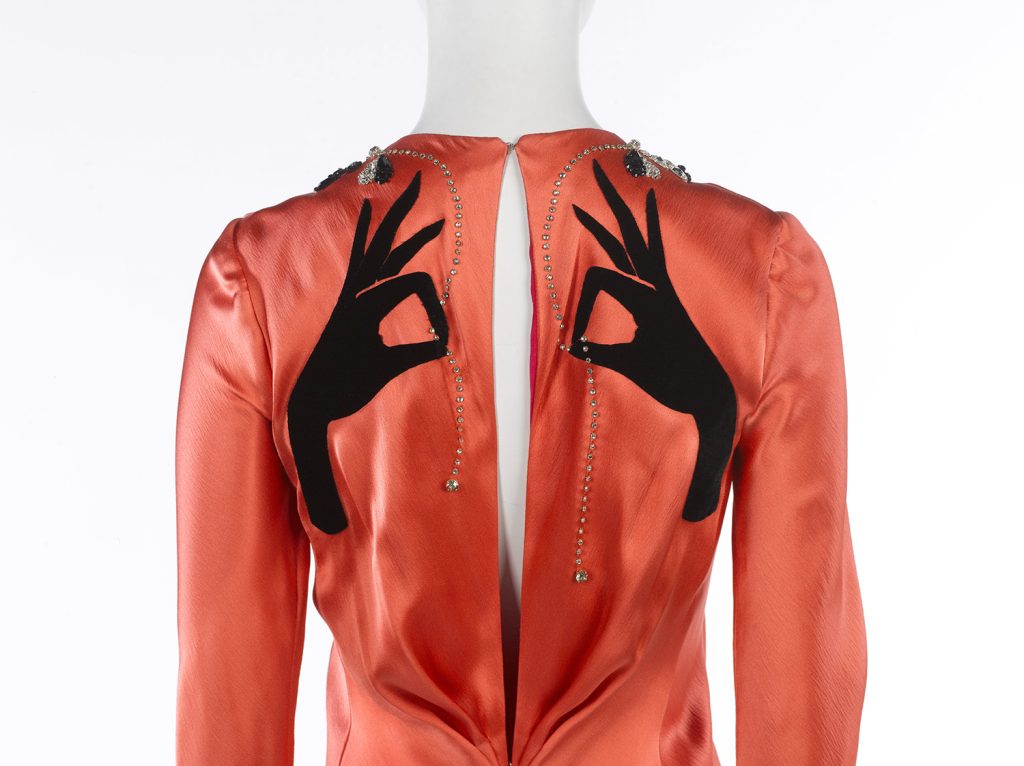 The most fashionable art center in Paris invites us to discover the other side of fashion.
An ode to sensuality, highlighting one of the most secret areas of our body: the back.
Enhanced in the history of art but paradoxically neglected in contemporary "obsessed with the face" fashion, the subject is rather original and unexpected.
Combining fashionable sculpture, the exhibition offers high-fashion and ready-to-wear silhouettes, selected for their blend of a unique vision of the back and workwear, uniforms, and camisoles.
Sometimes dressed up with a train or cleavage, other times constrained by a fastening or oppressed in a corset, the exhibition questions the relationship we have with this area of our body and invites us to face our back.
From July 5 to November 17, 2019
MUSEE BOURDELLE
18 rue Antoine Bourdelle – 75015 Paris
From Tuesday to Sunday, 10:00 am to 6:00 pm Closed on Mondays and certain holidays
Métro Montparnasse Bienvenue
http://www.bourdelle.paris.fr/en/exhibition/back-side/fashion-behind
Van Gogh, the starry night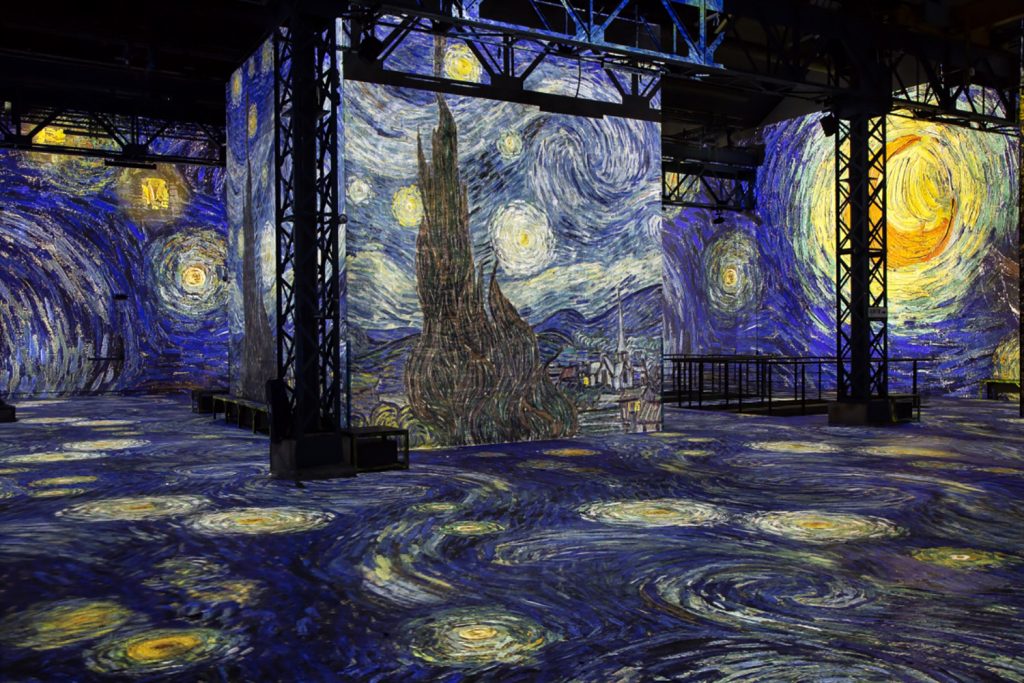 Visit the Atelier des Lumières for an immersive experience surrounded by Vincent Van Gogh's most iconic canvases.
Discover a visual and sound creation that retraces the fascinating life of this misunderstood genius of his time.
The exhibition immerses us in the heart of his work through more than 2,000 life-size, moving images.
Between exhibition and show, it is above all a journey that is offered to us. A chaotic, disproportionate, tormented, poetic journey, like Van Gogh.
This work of sound and light also invites us to grasp painting in a new, much less static way.
Careful, tickets can only be bought online, there is no on-site ticketing booth.
February 22 to December 31, 2019
ATELIER DES LUMIERES
38 rue Saint-Maur – 75011 Paris
Every day from 10:00 am to 6:00 pm
Métro Voltaire/Saint-Ambroise/Rue Saint-Maur or Père Lachaise
https://www.atelier-lumieres.com/en/node/1032
Tutankhamen, the pharoah's treasure
Nearly 100 years after the discovery of his tomb, Paris dedicates an exhibition to Tutankhamen, the child king who became the most famous figure of ancient Egypt.
La Villette opens the doors of the past to delve us into the privacy of this young king, to share his tragic destiny, and to accompany him in his perilous journey to the beyond.
For the ancient Egyptians, death was not seen as an end but as the beginning of a new life. The deceased was surrounded by funerary objects to accompany them on their journey.
This highly educational experience reveals the rituals, the trials that await them, the objects, statues, furniture, and weapons that will help them reach eternal life.
The exhibition has been so successful that it has been extended until September 22!
From March 23 to September 22, 2019.
GRANDE HALLE DE LA VILLETTE
211 avenue Jean Jaurès – 75019 Paris
everyday from 9:00 am to 7:00 pm
Métro Porte de Pantin
https://en.lavillette.com/programmation/tutankhamun_e164
Sally Mann, thousand and one passages
There is a Japanese phrase that might have been found to describe Sally Mann's "mono no aware" prints that could translate to "sadness-tinged beauty". A kind of sweet melancholy that permeates her clichés from the beginning of the exhibition.
This luminous darkness follows her everywhere: from her native Virginia to the desolate roads of Mississippi.
It's often summer, children are sometimes naked, diving or emerging from the water. With disturbing grace and haunting beauty crossed deaf allusions to sexuality, her clichés disturb as much as they fascinate.
From June 18 to September 22, 2019
JEU DE PAUME
1 place de la Concorde – 75008 Paris
From Tuesday to Sunday. Tuesday: 12:00 pm – 9:00 pm Wednesday to Friday: 12:00 pm – 8:00 pm Saturday and Sunday: 11:00 am – 8:00 pm Closed on Mondays
http://www.jeudepaume.org/index.php?page=article&idArt=3449