Hidden treasures in Paris
Far from the tourist attractions and the Parisian hustle and bustle, we propose an unusual crossing of Paris to you.
These confidential places, often unknown to Parisians, will allow you to discover a whole new side of Paris.
Passage of Panoramas, passage of Grand Cerf, passage of Cairo, Vivienne gallery…
Discover all around the hotel, in the 2nd district, all kinds of passages and galleries. Get lost in these historic and emblematic labyrinths of Paris.
In the nineteenth century, there were over a hundred! Today, only 21 have survived.
At a time when Paris had neither sidewalk nor electricity, their goal was to protect the well-to-do population from the mud and the hustle and bustle.
Passage des Panoramas
10 rue Saint-Marc – 75002 Paris
Passage du Grand-Cerf
10 rue Dussoubs – 75002 Paris
Cairo Passage
2 place du Caire – 75002 Paris
Galerie Vivienne
5 Rue de la Banque – 75002 Paris
Musée Gustave Moreau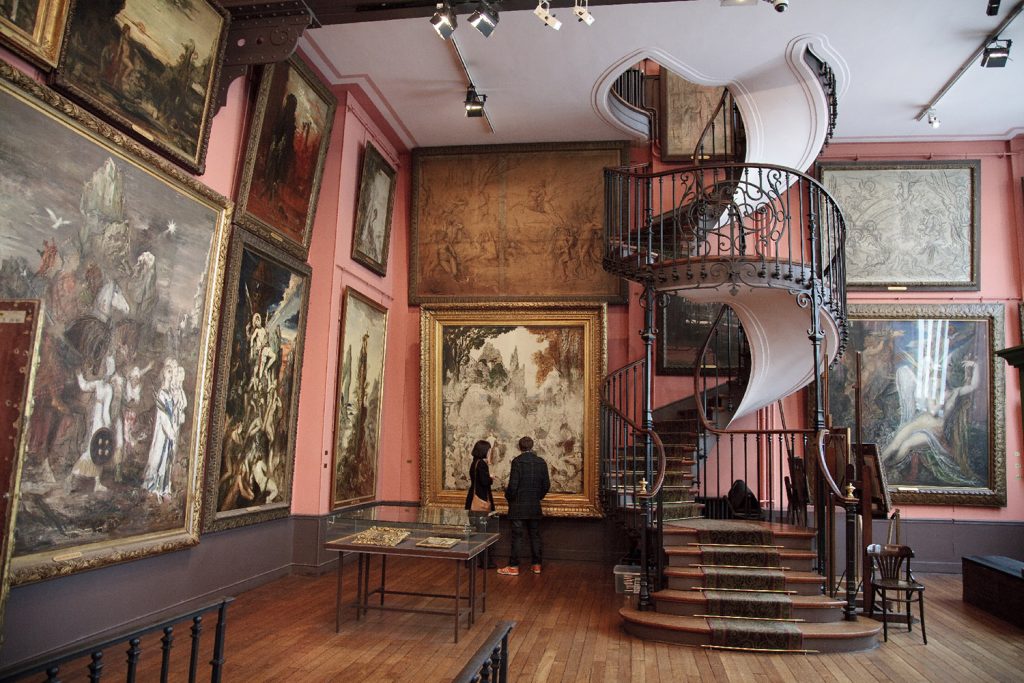 Away from crowds, the Gustave Moreau museum houses the artist's former family home. A little gem located in the heart of Paris' 9th district. You're sure to be enchanted by its marvelous spiral staircase.
Musée Gustave Moreau
14 Rue de la Rochefoucauld – 75009 Paris
Passage de l'Ancre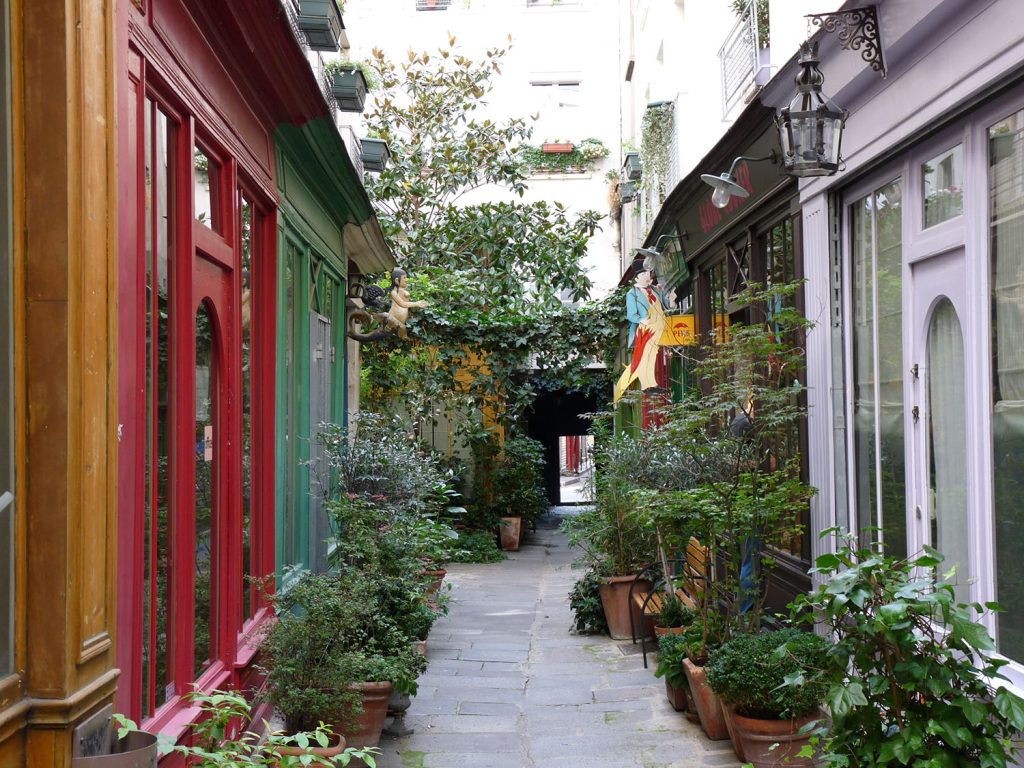 It is behind a small blue door, not far from the des Arts and Crafts Museum that hides the Anchor Passage. A small paved lane, lined with colorful houses. Considered as one of Paris' oldest passages, it now houses several shops including the last umbrellas' workshop; Pep's.
Passage de l'Ancre
30 rue de Turbigo et 223 rue Saint-Martin – 75003 Paris
Saint-Séraphin Orthodox Parish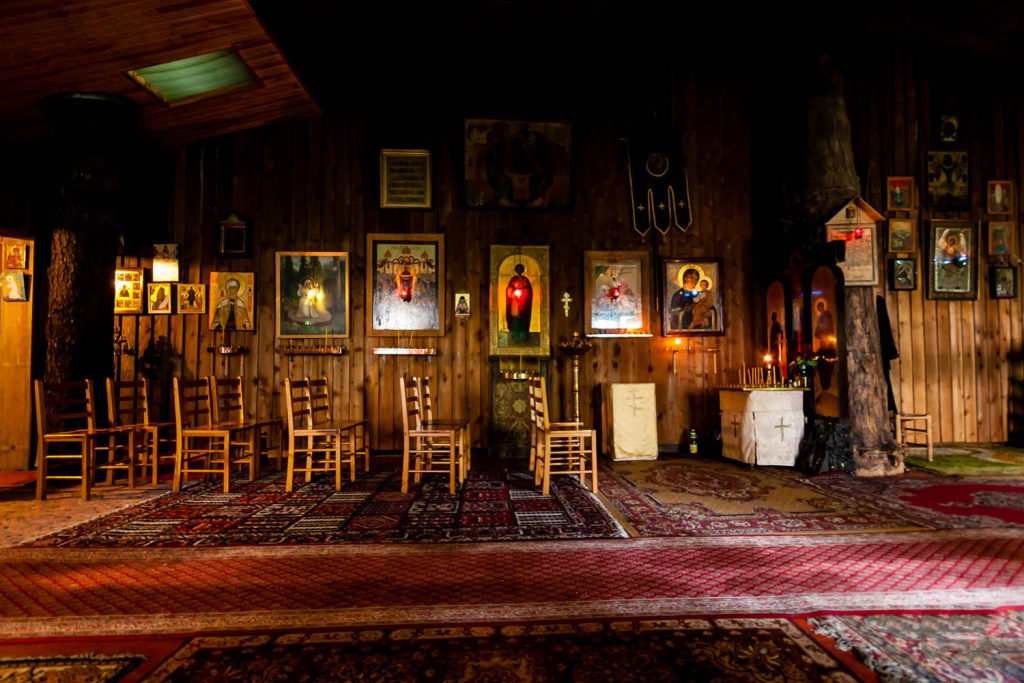 We can not invite you too much to push the banal-looking door of 91 rue Lecourbe to discover the curious orthodox parish Saint-Séraphin. After the 1917 revolution, it was the rallying point of the Russian community.
This tiny place of worship that looks almost like a cottage is still home to two maple trees, one of which is still growing through the roof!
It's like being anywhere but in Paris.
Église Saint Séraphin de Sarov
1 rue Lecourbe – 75015 PARIS
Serres D'auteuil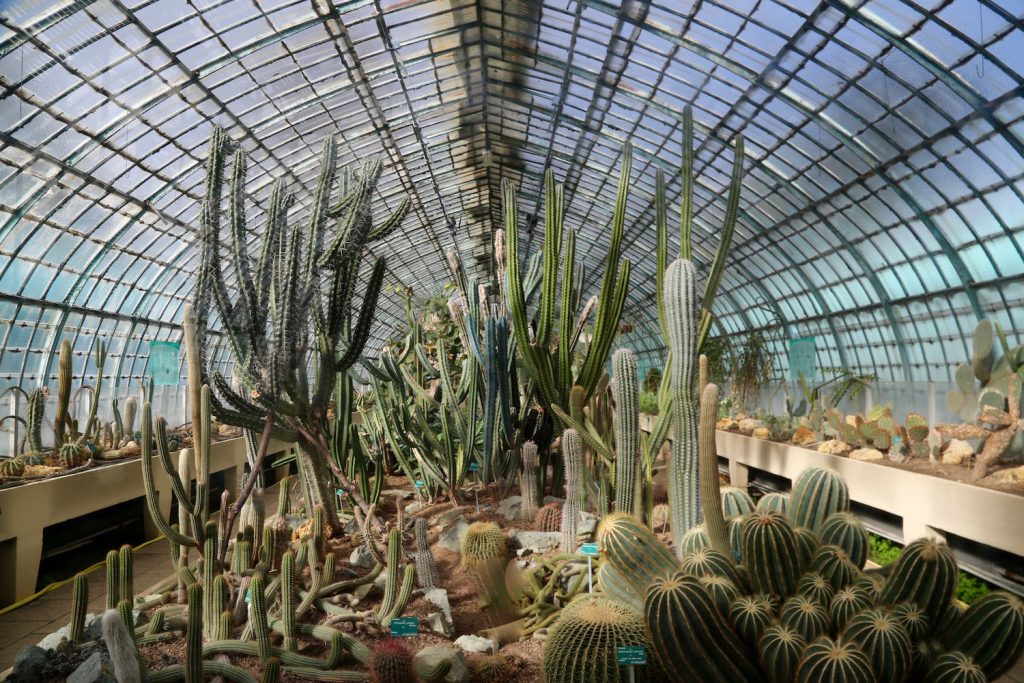 The greenhouses of Auteuil, in the 16th district, are without a doubt one of our most confidential and adored addresses in Paris…
Enter the tropical, hot and humid atmosphere of this little Amazon world.
Jardin des serres d'Auteuil
3 Avenue de la Porte d'Auteuil – 75016 Paris
Damoye Court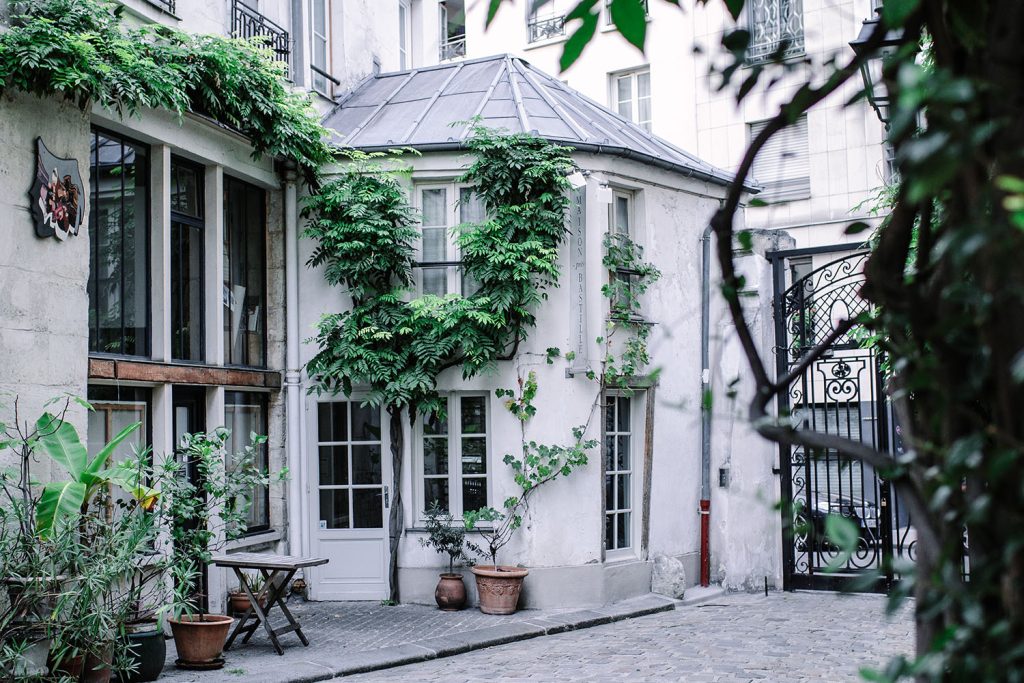 Venture behind this wrought iron gateway to discover the discreet Damoye courtyard, a cobblestone alley, leading to Daval Street which is home to climbing plants, workshops and art galleries. A rural atmosphere close to the Place de la Bastille's frenzy.
Damove Court
Starting at 12 place de la Bastille
Ending at 2 rue Daval
75011 Paris
Cave of Buttes Chaumont Park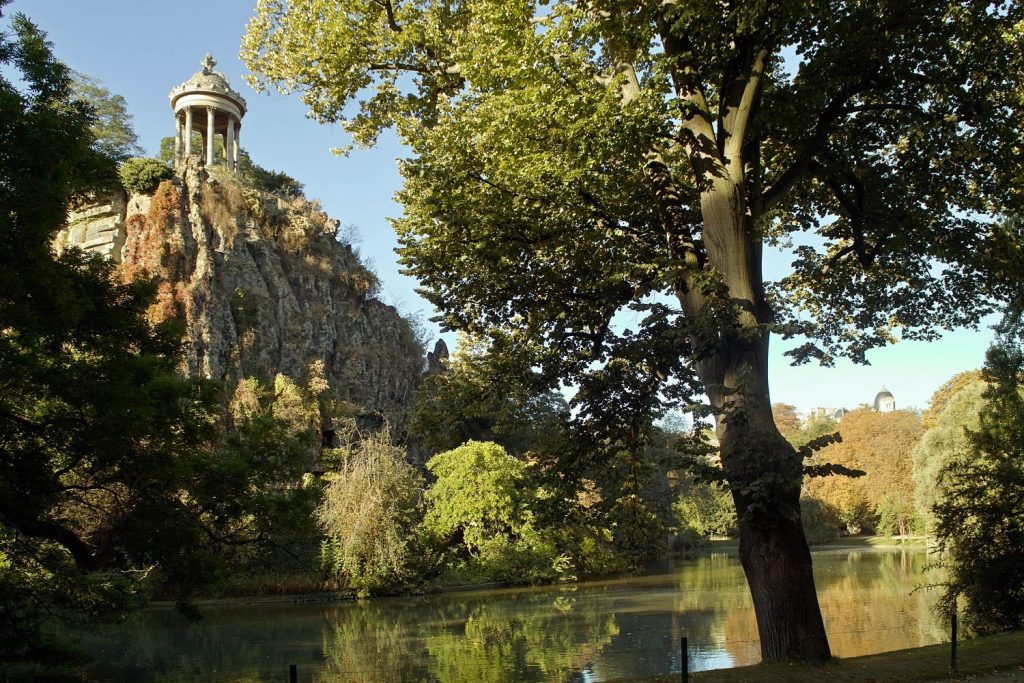 In the midst of Parisians who have abandoned their shoes to enjoy the grass under their feet, get lost in the Cave of Buttes Chaumont Park: it is home to a curious waterfall.
The Parc des Buttes-Chaumont
1 Rue Botzaris
75019 PARIS
La butte Bergeyre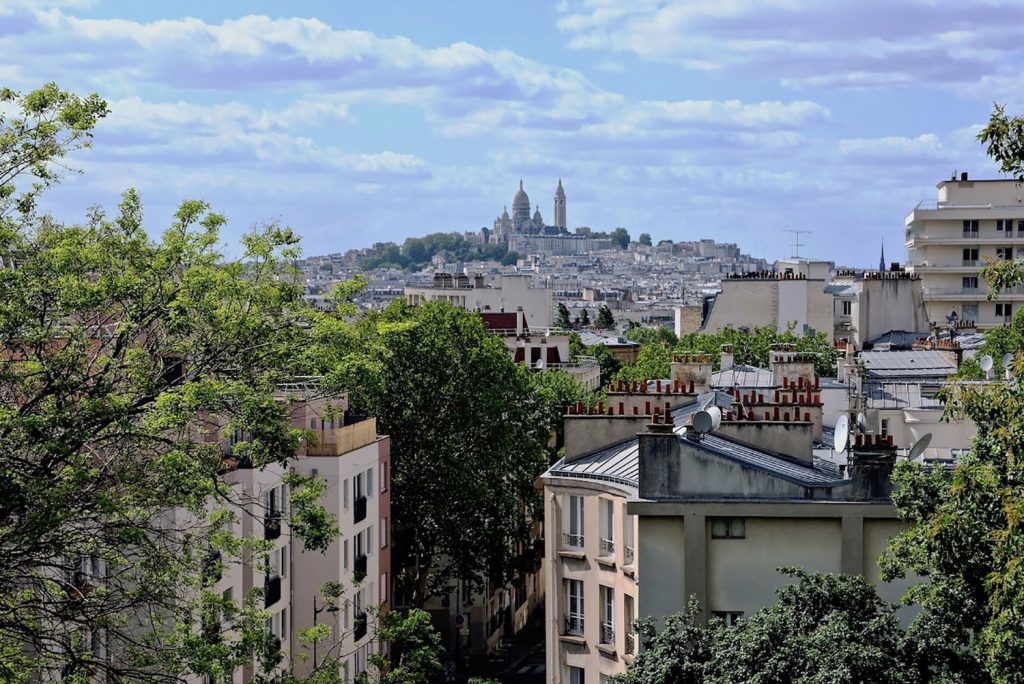 Enjoy being in the 19th district to come face to face with one of our favorite views of Paris.
Butte Bergeyre, perched 100m above sea level is a peaceful subdivision of the 19th arrondissement. Only one road and two stairs can lead you to this secret plateau, which is unknown to Parisians. This small hidden village located to the west of Buttes Chaumont culminates Paris and offers you a panoramic view of the capital. It is no coincidence that Jacques Audiard or Jean Paul Goude made their home there.
If you had not fallen in love with Paris so far, you're off to a good start.
Butte Begeyre
Accessible by the street Georges Lardennois
75019 Paris
Maison Loo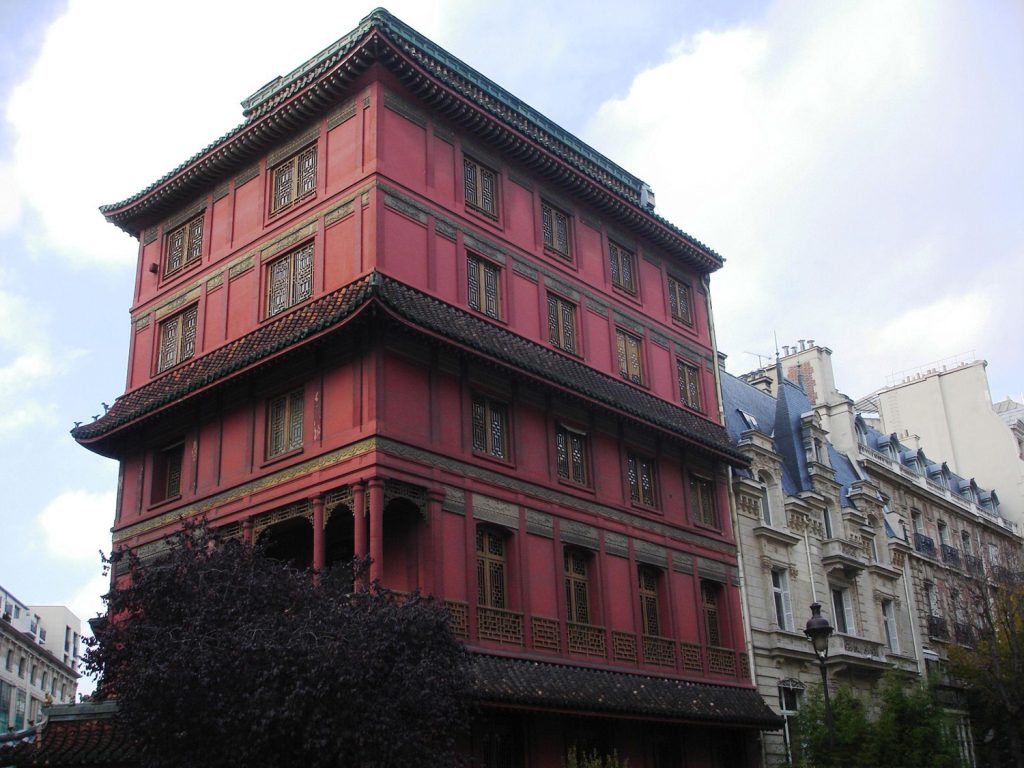 For lovers of Asia, discover the Maison Loo, a pagoda in the middle of Paris' 8th arrondissement! An Asian art collector decided to transform his Haussmann mansion in 1925 into this impressive red pagoda.
Maison Loo
48 rue de Courcelles
75008 Paris
Rue Crémieux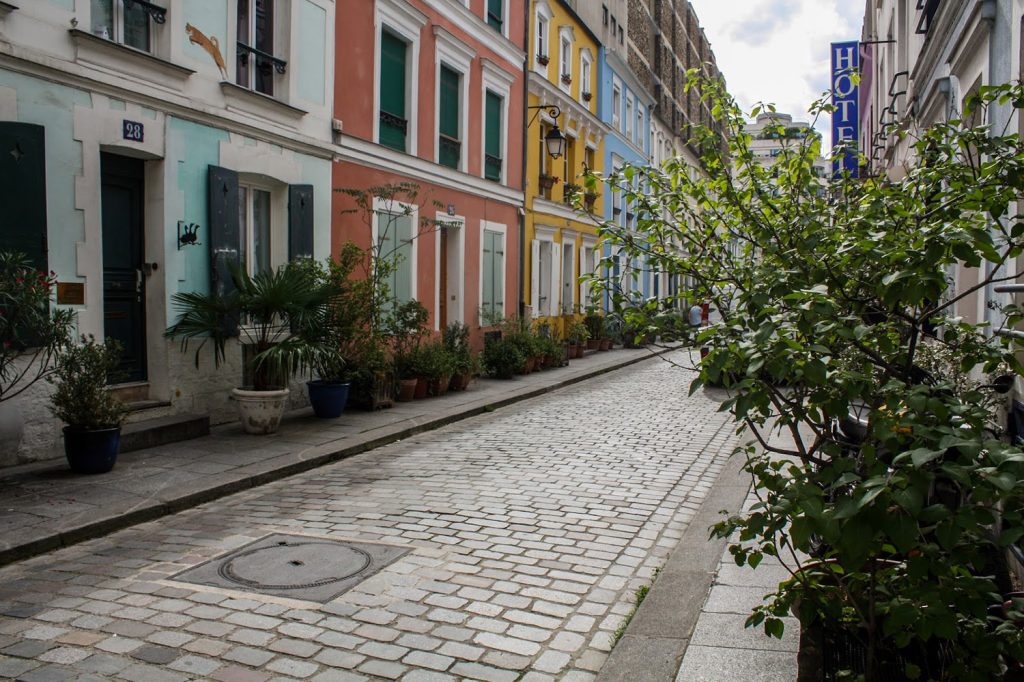 Discover Crémieux street, only a few steps from the Gare de Lyon.
Cats bask on the house-steps of this pretty paved street which is lined with small houses and colorful facades. Some recognize Notting Hill, others imagine Portobello.
Stop at number 8, there is a small plaque that shows the record level of 1m75 (5.74 feet) reached during the floods of 1910.
Rue Crémieux
Starting at 228 rue de Bercy
Ending at 19 rue de Lyon.
75012 Paris