Christmas Extravaganza at the Hausmann Boulevard department stores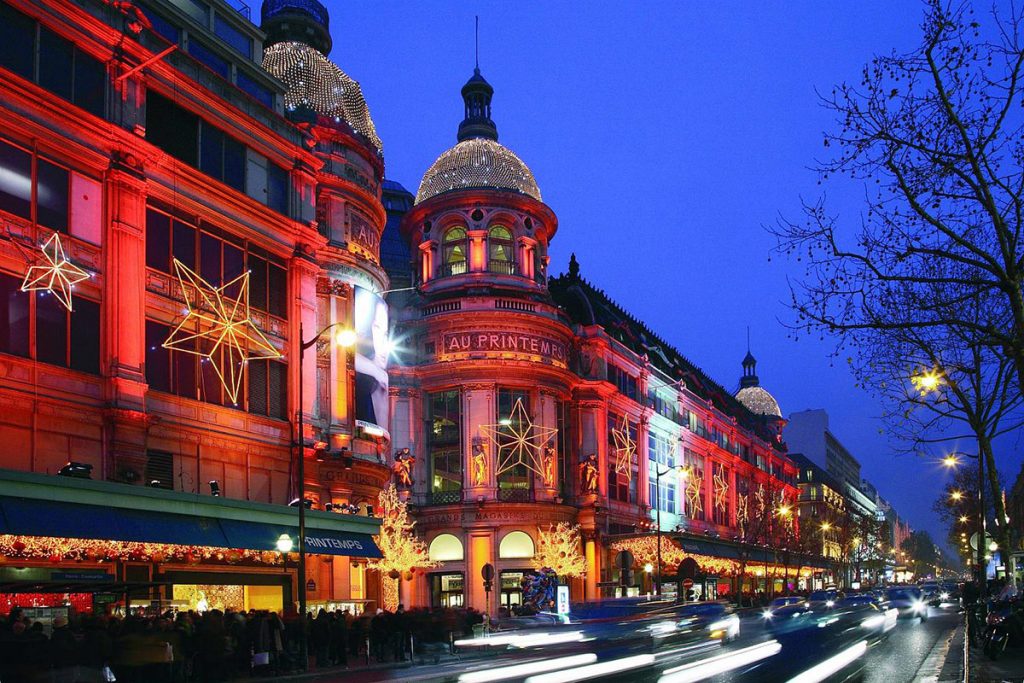 Boulevard Haussmann is a 10-minute walk from the Etats-Unis Opéra Hotel. It includes two department stores, Printemps and Galeries Lafayette, and is definitely worth a detour, especially as the Christmas season approaches.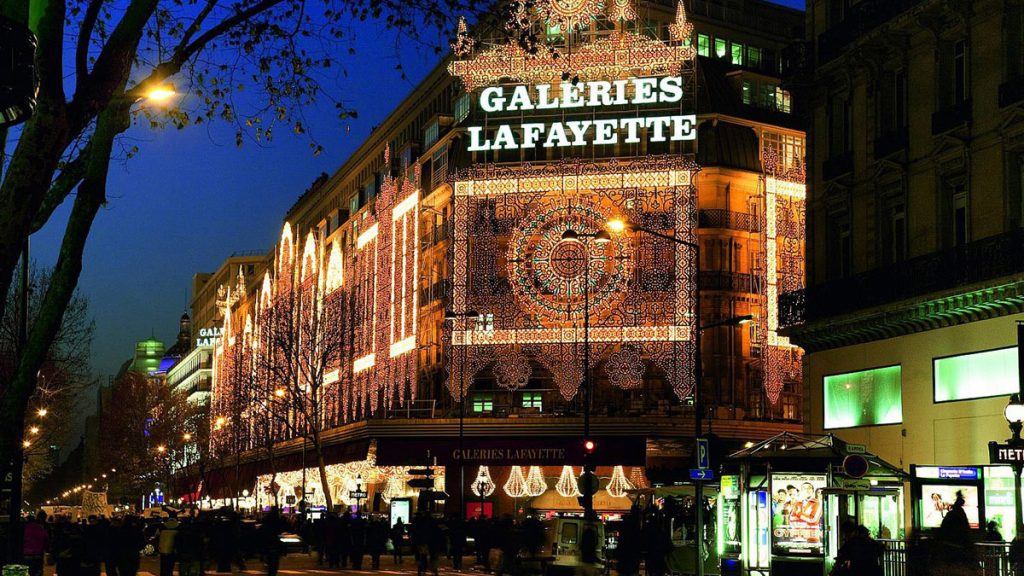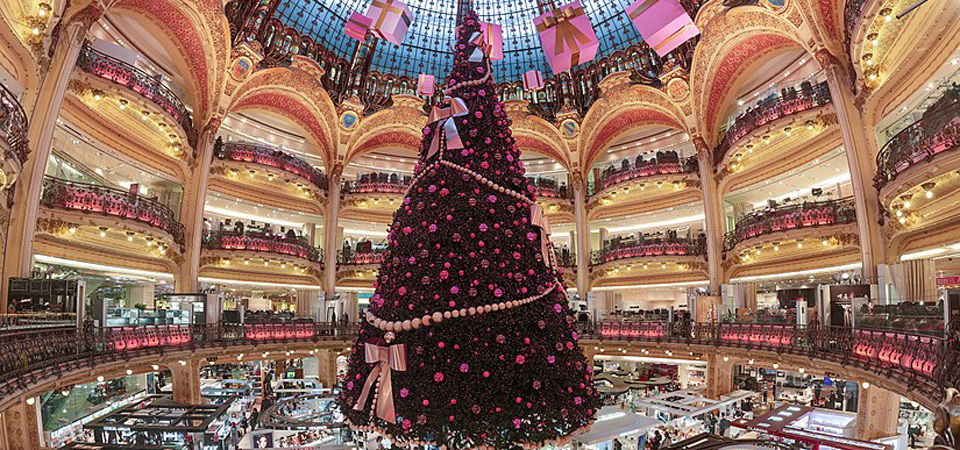 We already devoted a previous article to the presentation of these large department stores. You can always refer to it for an overview of the essentials of what you will see (read our article).
From mid-November, the animated shop windows remain a mythical attraction that amazes all children. You can also admire one Paris' most beautiful expressions of Art Nouveau, enjoy a breathtaking view from the rooftops, and, of course, let yourself be tempted by an exceptional offer.
With over 1,300,000 square feet of retail space, Galeries Lafayette and Printemps represent one of the densest shopping areas in Europe, where all the major brands are presented side by side in a spectacular setting.
The animated Christmas windows
Christmas window displays are a tradition that dates back to the mid-19th century. They are created by artisans specializing in automatons and particularly fascinate the children.
One of Art Nouveau's finest jewels in Paris
In the Galeries Lafayette main store (Coupole store), dedicated to women's fashion, you can admire the Art Nouveau railings, topped with a sumptuous glass dome roof, which is truly the most beautiful in the world for a department store.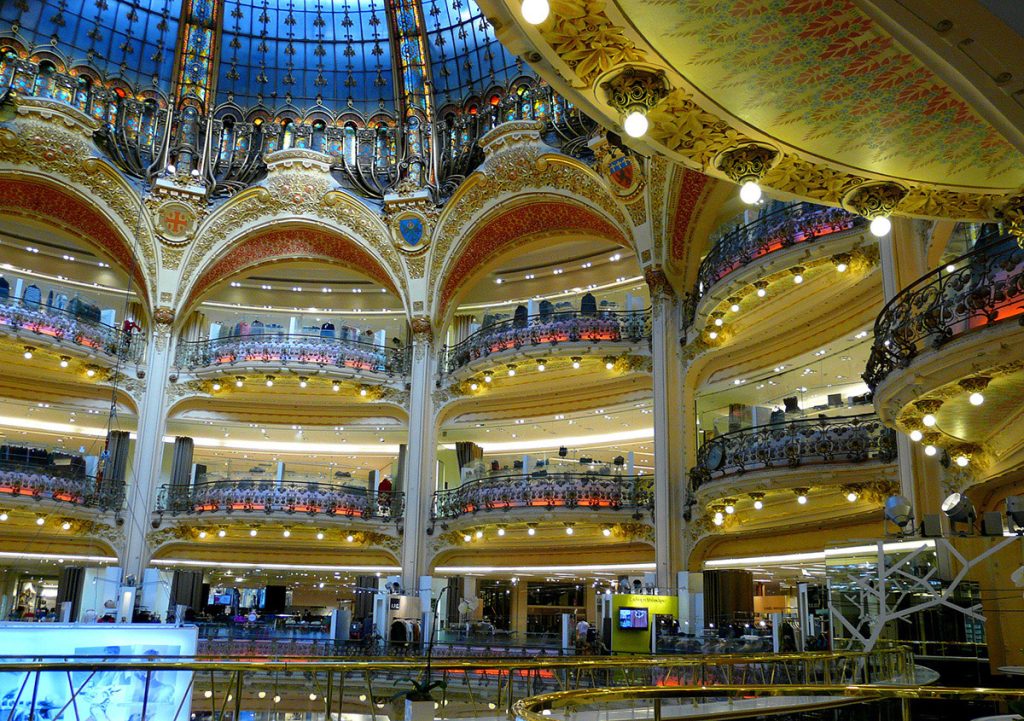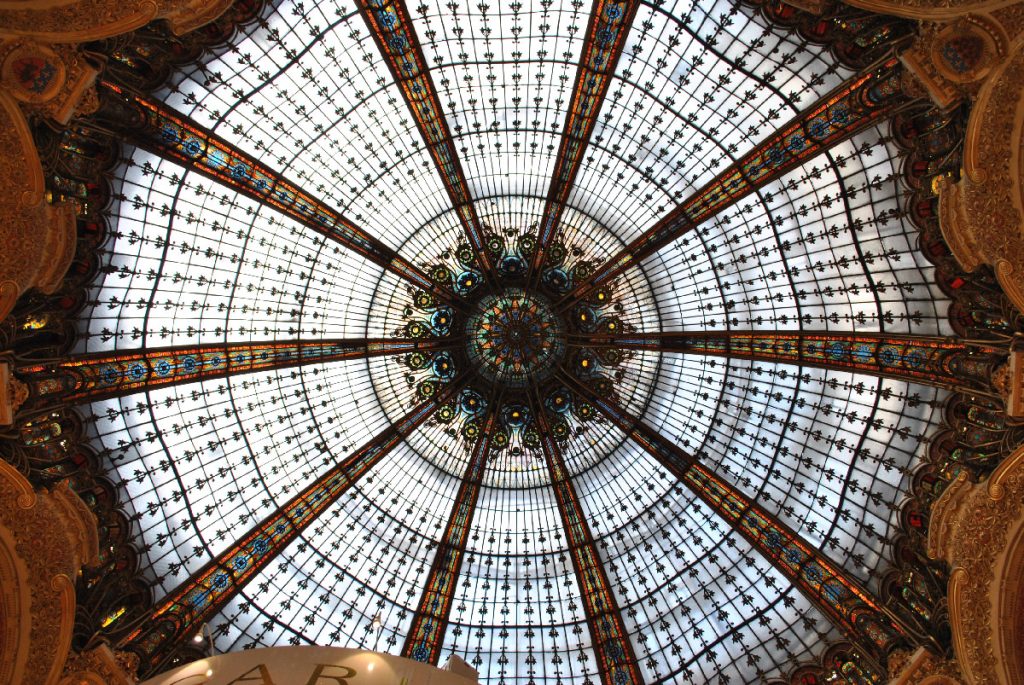 The temple of gastronomy
A must see is the Lafayette Gourmet, which is the most beautiful gourmet grocery store on the right bank. The very best of French and international gastronomy is offered here: foie gras, truffles, caviar, oysters, bellota hams, macarons, teas … also offering several tasting and catering areas as well as many gift ideas.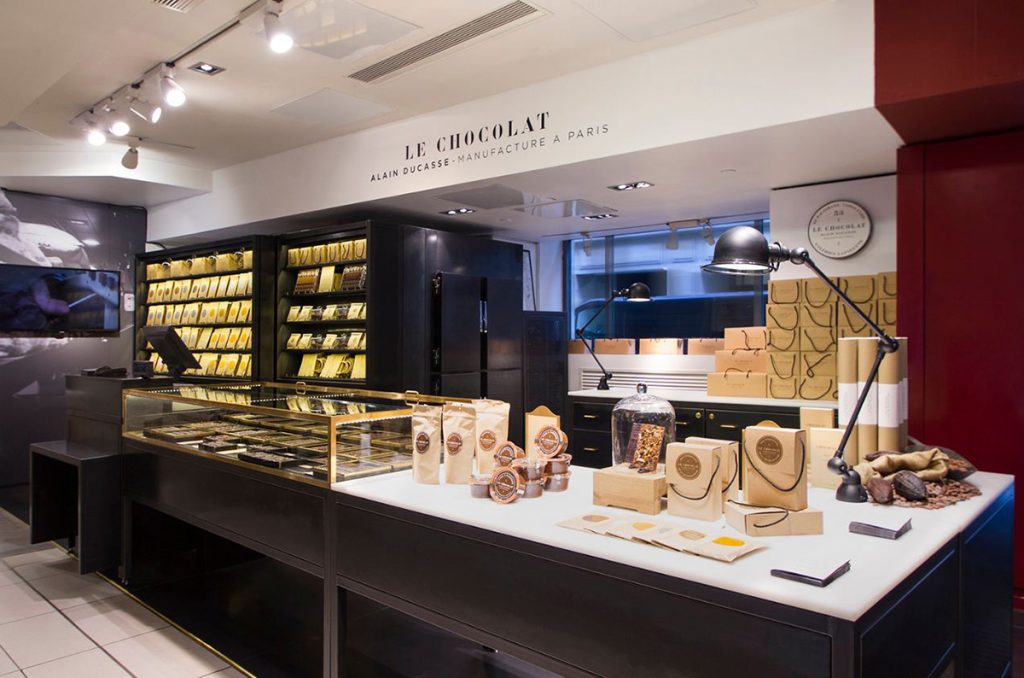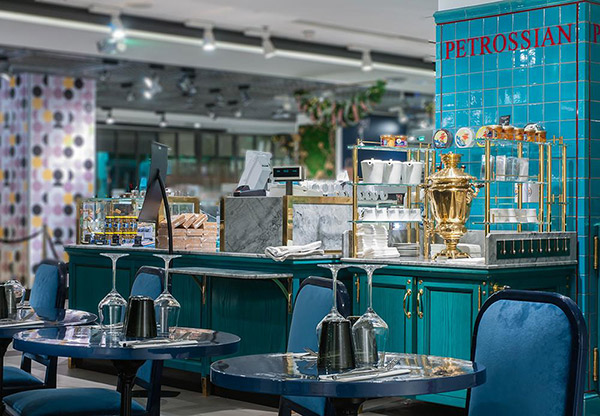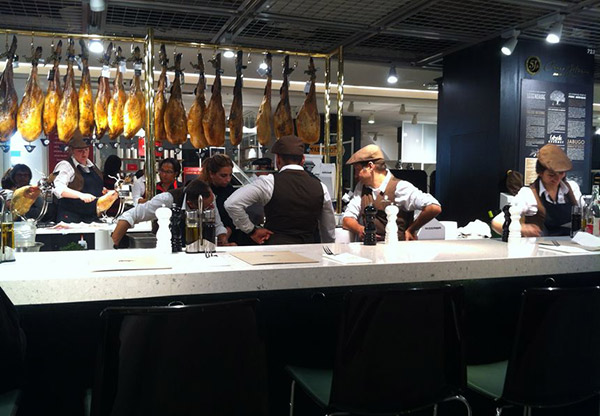 Panoramic view of the rooftops of Paris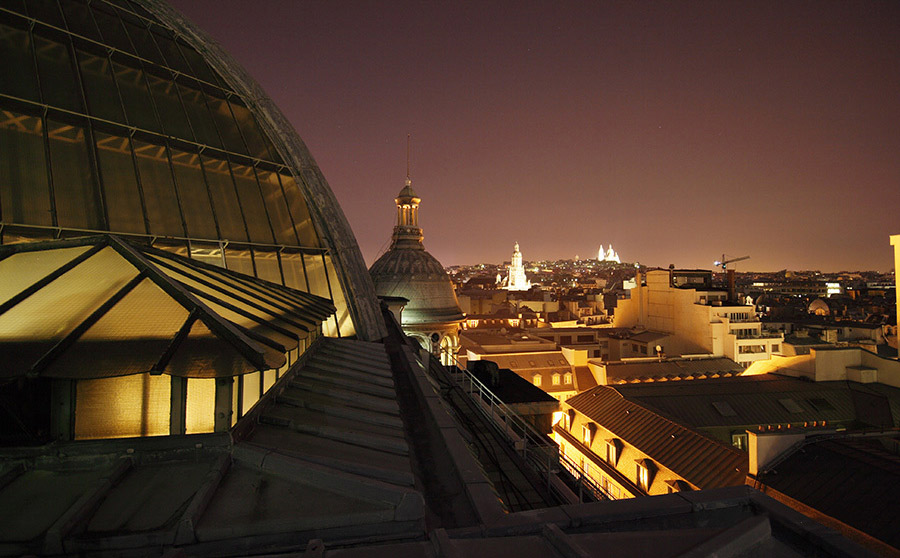 Each of the two department stores offer a panoramic terrace (Printemps, men's department, 9th floor, and 7th floor of Coupole, Galerie Lafayette) where you can, in both cases, enjoy avery nice view of Paris along with food and refreshments.
Enjoy your visit!
PRINTEMPS
64, Boulevard Haussmann, 75009 Paris
Monday to Friday: 9:35 am to 8:00 pm (Thursday until 8:45 pm) – Saturday: 10:30 am to 7:30 pm – Sunday: 11 am to 7 pm
Website: https://www.printemps.com/
GALERIES LAFAYETTE
64, Boulevard Haussmann, 75009 Paris
Monday to Saturday 9:30 am to 8:30 pm and Sunday 11 am to 7 pm