Flying over Paris with a jet pack is now a reality!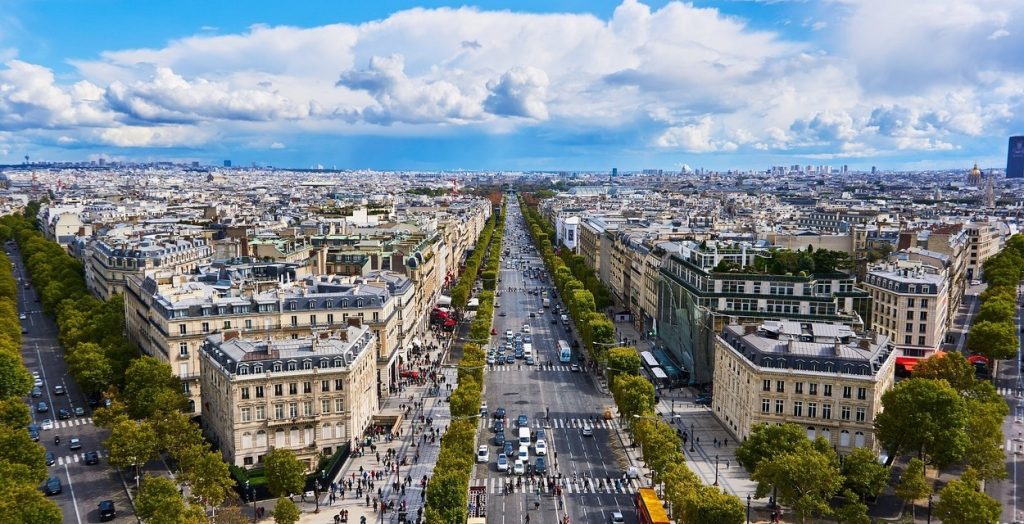 It's brand new, a world first, and it's just amazing in terms of sensations. It took three years of development, the involvement of a hundred people, and shooting in Paris using a drone equipped with 7 cameras, to make this project possible.
Imagine flying above Paris with a jet pack. See this individual backpack thruster? Well, this crazy dream has been made possible thanks to virtual reality and it's very close to the Hôtel Etats-Unis Opéra
We arrive at a boarding terminal where we recieve the boarding pass. Crew, screens, safety instructions… everything is done to get us prepared.
After crossing the gate, we arrive at the end of a corridor in the flight room. It's like being in a sci-fi movie. Jet packs are mounted on jacks. It moves and seems ready to fly. We equip ourselves with a virtual reality helmet, we fasten our belt, and we hold our breath.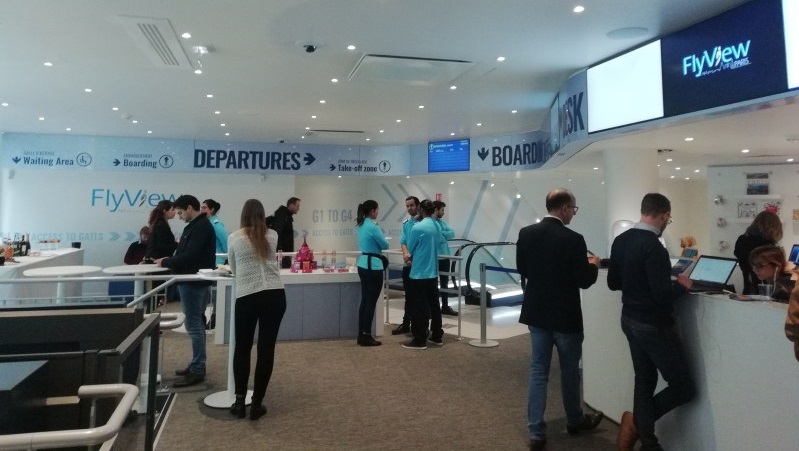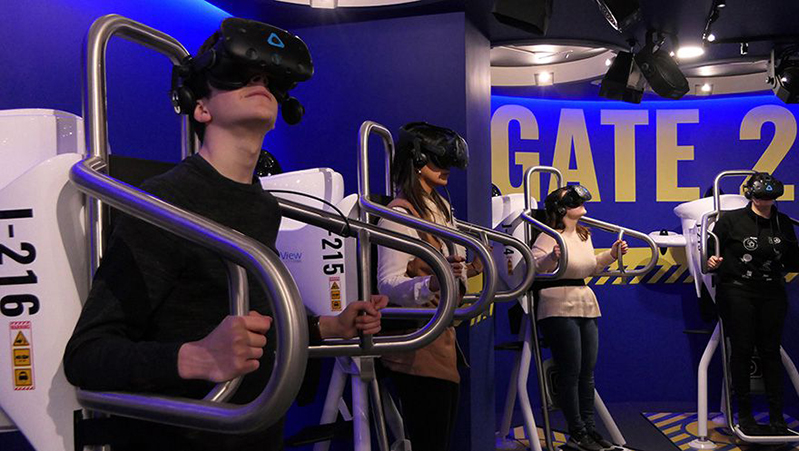 Takeoff. Vibrations and bursts of air blown onto our face add to the realism. After a few seconds of climbing up a silo towards the top of the building, we find ourselves above Paris.
Even though it's virtual reality, the images are very real. They were filmed in August 2017 at sunrise between 6 am and 8 am. The images are a bit pixelated, but itreally feels like we're flying, it is very immersive. By moving our head around, we take advantage of the panorama as a whole and we can see the turbines of our jet pack in action. Looking down, we even feel a bit dizzy.It's quite magical, the extraordinary view and colors of Paris are breathtaking.
We see Paris as we've never seen it before: the gargoyles of Notre Dame, the flight over the Seine at low altitude, thePlace de la Concorde, diving into the interior of the Eiffel Tower before going up by turning ourselves around to appreciate the view from all angles, the gardens of Trocadero and its basins, the 360° view of the Arc de Triomphe, the roofs of Paris…
The attraction is aimed at a wide audience and privileges the beauty of the panoramas with the aerobatic sensations. Piloting and acrobatics are not part of the program. The movements of the simulator, very well synchronized to the images, are quite soft and convincing. We let ourselves be carried and we admire the view.
The "outing" lasts 13 minutes and costs €15. It's cheap, but for 3 euros more than a Ferris wheel ride at the Place de la Concorde, there was no hesitation. Careful, the number of places being limited, I advise you to buying tickets beforehand on the website Flyview. You present your during your visit, using either a paper or electronic version. You must arrive 15 minutes before the time indicated on your ticket.
Have a nice flight!
FLYVIEW 360
30 rue du 4 septembre – 75002 Paris
From 11:00 a.m to 7:00 p.m on Sunday through Thursday
From 11:00 a.m to 9:00 p.m on Friday, Saturday and public Holydays