The largest wine cellar in Paris, 600 meters from the hotel
Located 600 meters from the hotel Etats-Unis Opera, Lavinia holds 6,500 brands of wine, champagne, spirits, and accessories, sourced in more than 30 countries. Lavinia is by far the largest wine cellar in Paris. This store holds all the answers to your needs, with prices ranging from 5 to 20,000 € per bottle.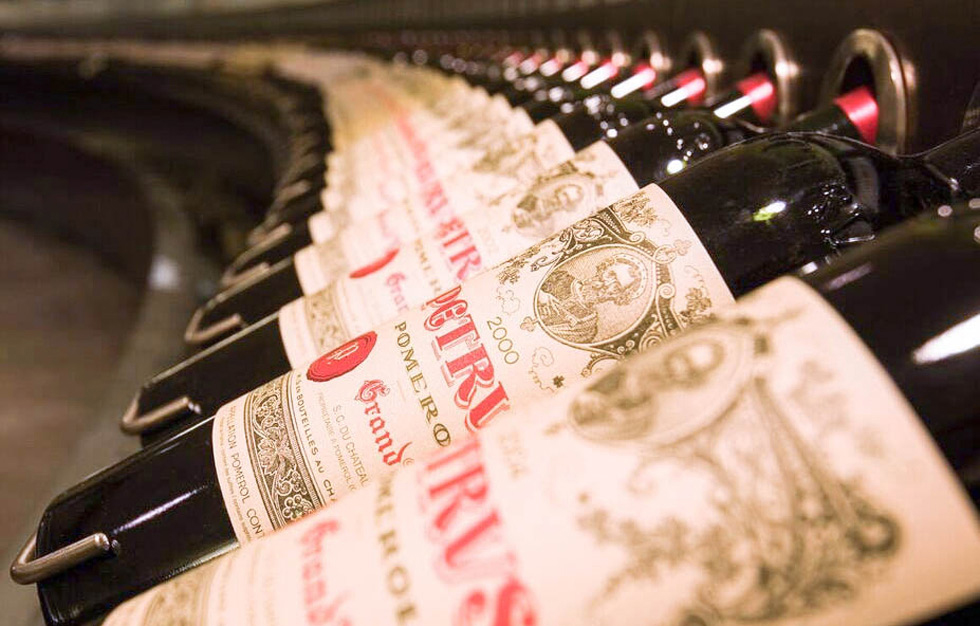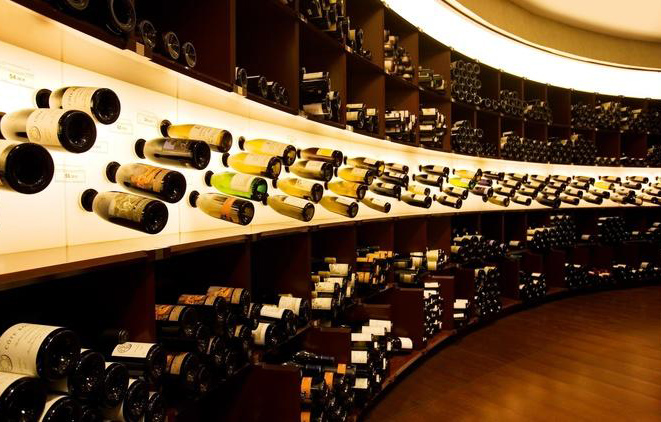 The 1,200 square meters (12,916 square feet) of sales area are split over three stories. While the offer is impressive overall, the extent of each tray is kept at human-size, to avoid making customers overwhelmed. The atmosphere is quite friendly and it is even common to talk with other guests. The store makes a point of recruiting sommeliers to its sales team who will help you without looking down on you.
You will also find several "tasting tours" that will allow you to taste a selection of "favorite" wines, as well as Grands Crus, all thanks to a prepaid card.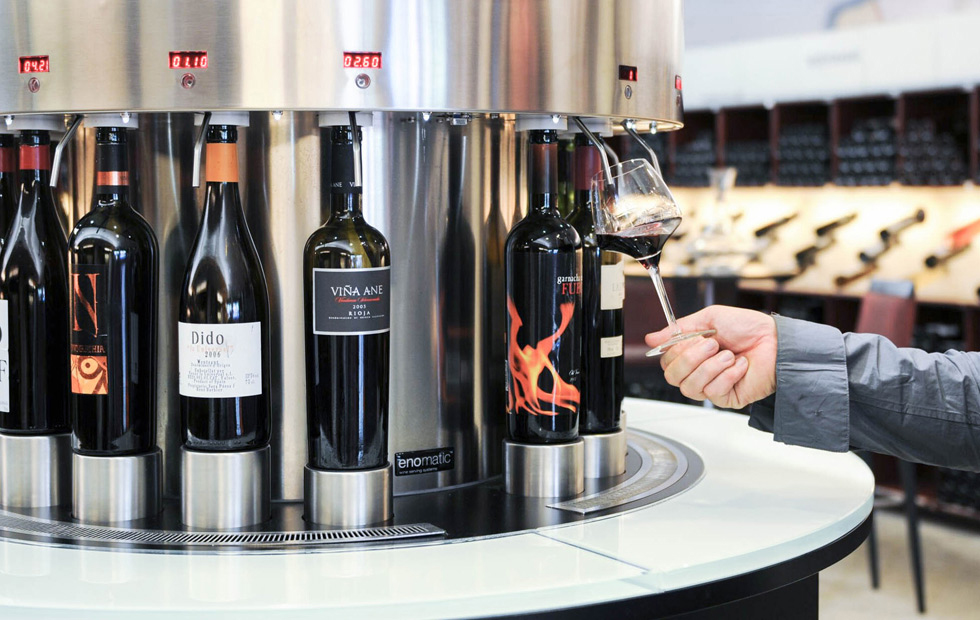 All the wines are presented horizontally to guarantee the best storage conditions and preserve the wines of oxidation. The temperature of the store is constantly set at 19°C (66°F), and the lighting is optimized using low voltage. Only the cellar for the old, more fragile wines is set at 14°C (57°F).
The selection is segmented into a prestigious international offer, particularly a selection of small properties with a more artisanal and authentic approach,which is Lavinia's signature.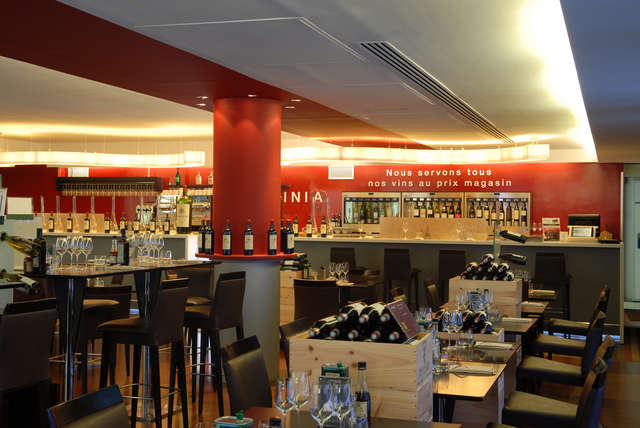 The "good deal" is the store's bar. The menu doesn't offer 180 wines by the glass, the prices charged are not those of a classic bar. As it is written on the wall, " the wines are served at store prices and don't have a "corkage fee" ".
You can choose your bottle in the store by telling your sommelier salesman that you want to taste it at the bar. For white wines and champagnes, they are refreshed in ten minutes. Don't worry if you don't finish your bottle, it will be reconditioned in a nice bag.
A restaurant located next to the bar serves from 12 pm to 4 pm.
If you are a non-resident of the European Union, the store will deduct the tax from your purchase (-12%), starting from 180 € worth of purchases.
If you want further your discovery of wines and enrich your wine culture, the store offers tasting courses every Saturday, by level or theme. The experience is interesting. Reservation can be done online (click here).
The video about the store:
The Bon Marché is another alternative with a cellar twice as small (550m² / 5,920 sq. ft.), located on the left bank. The atmosphere is particularly neat and the visit is worth the detour whether you are passionate or not.
Reserve space at LAVINIA
Lavinia organizes your event in a private salon starting from 49 € per person for groups of 10 to 50 people. Quote: amorael@lavinia.com
Enjoy!
LAVINIA
3 boulevard de la Madeleine, 75001 PARIS
Tel : + 33 (0)1 42 97 20 20
Store: 10 am to 8:30 pm, Monday to Saturday
Restaurant: 12 pm to 4 pm, Monday to Saturday
Wine Bar: 4 pm to 9 pm, Monday to Saturday
Website : http://www.lavinia.fr/fr