The Cafe des Abattoirs
The Saint-Honoré market square neighborhood offers several good restaurants. We had devoted a previous article to Absinthe, owned by the Rostand family. Here is another address managed by the same family, which should tickle your fancy if you are someone who loves good meat.
The restaurant is located rue Gomboust, 100 meters from l'Absinthe and 300 meters from the hotel Etats-Unis Opera.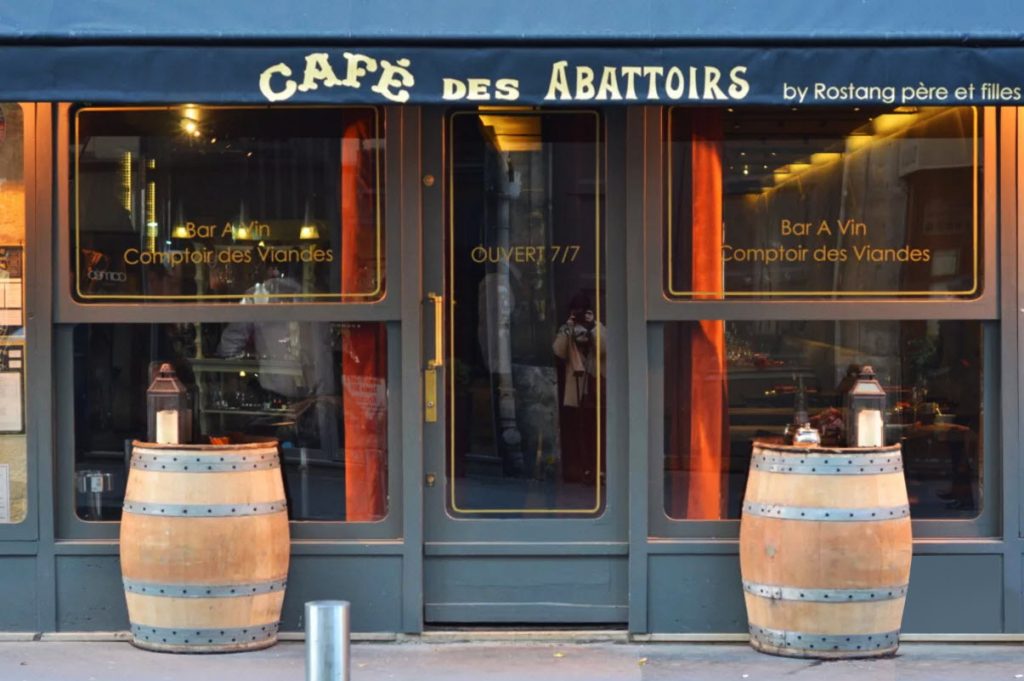 There is no pointless style effect for the room's decoration which is a mixture of tradition and modernity with a semi open kitchen. The room is bright. There are beautiful bistro tables that have a nice sanded-oak-top and wall, as well as a quilted leather mural which is quite fun and elegant.
The tables are laid with simplicity but show-off their conviviality and warmth: cloth napkin, antique cutlery, colored tumbler and crystal bistro glass.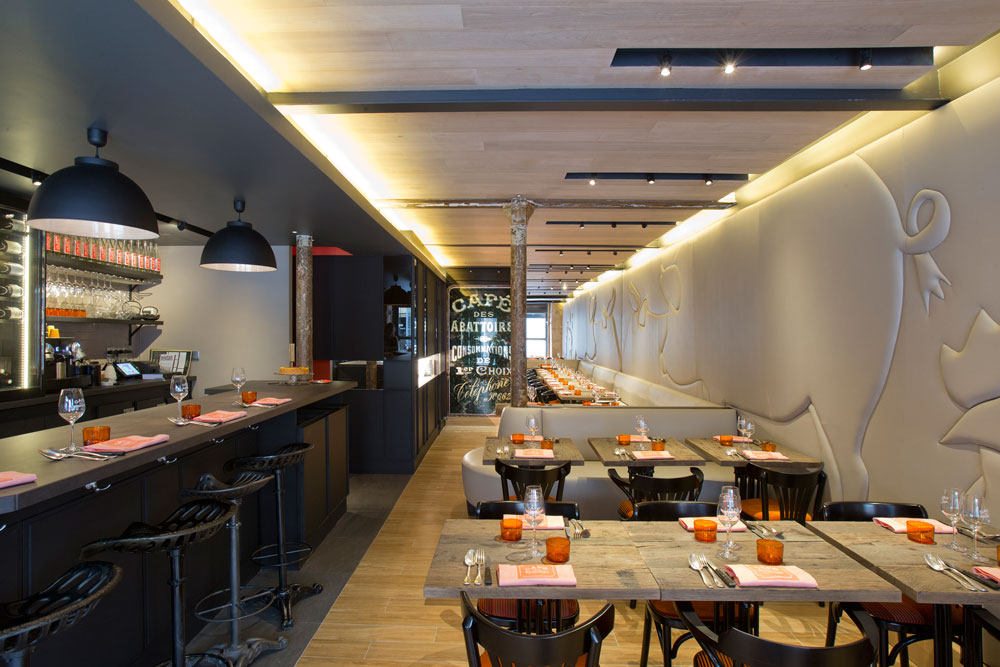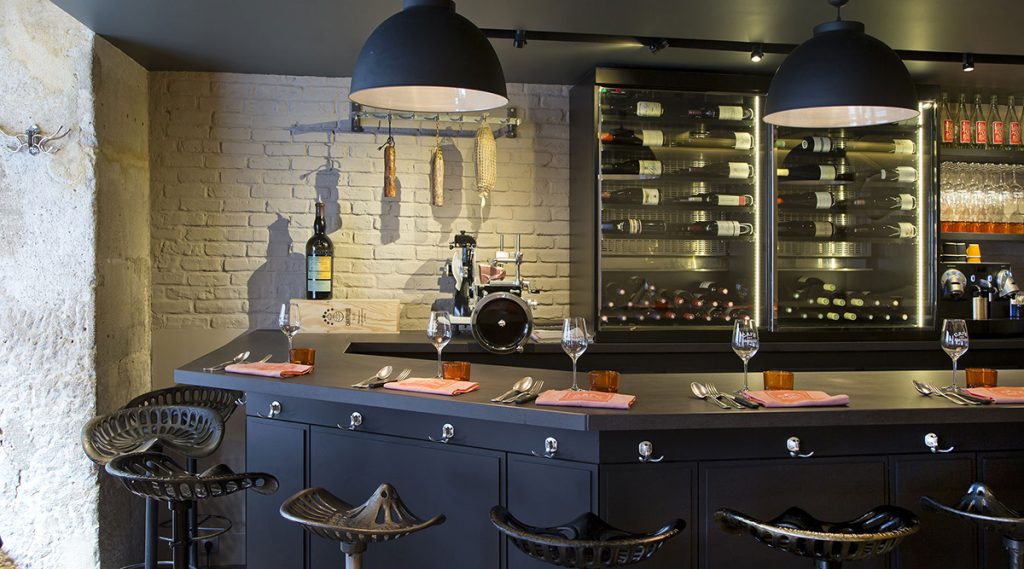 The suggested meal at noon is quite attractive: a pre-decided meal at €22 including an appetizer, the meat of the day with its trimmings and a gourmet coffee. The restaurant also offers 3 meal choices to 32, 38 or €45 with an appetizer, meat and a dessert.
The appetizers are served for the entire table and are shared "like at home". The same principle applies for some dishes like our magnificent ribs of beef and veal chops.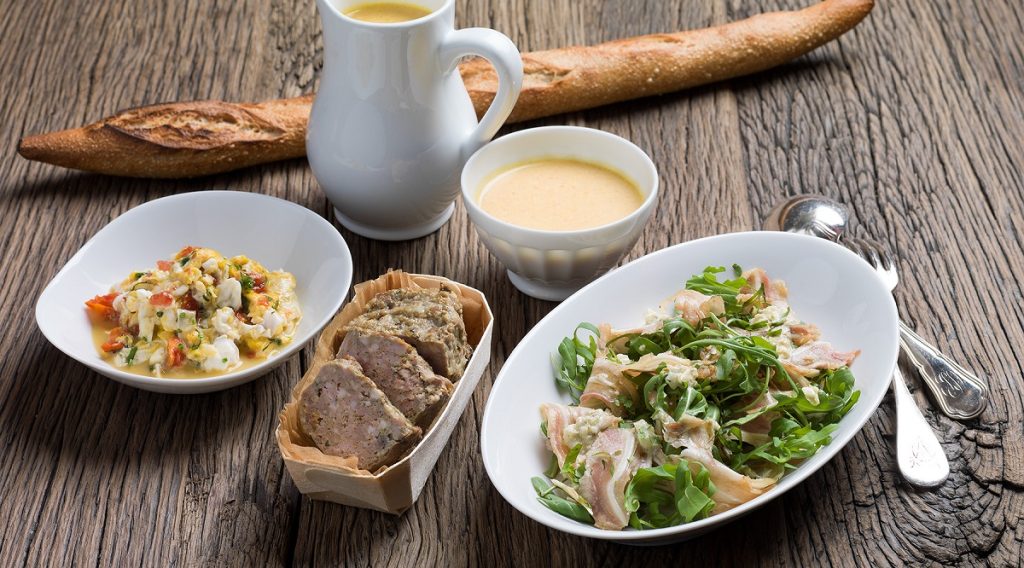 The menu offers a very good selection of meat such as Charolais beef tartare cut with a knife, hazelnut and black radish pickles, the Pig Brochette with Satay Spices, the beautiful Flank Beef Steak coming from the famous "Black Angus" of Scotland, the superb Irish beef rib for 2 people (800g) and many others.
But above all, and it deserves the detour, the restaurant is equipped with a Josper wood oven, the top of the line professional oven that provides a melting texture and a braised flavor which would be impossible to have at home.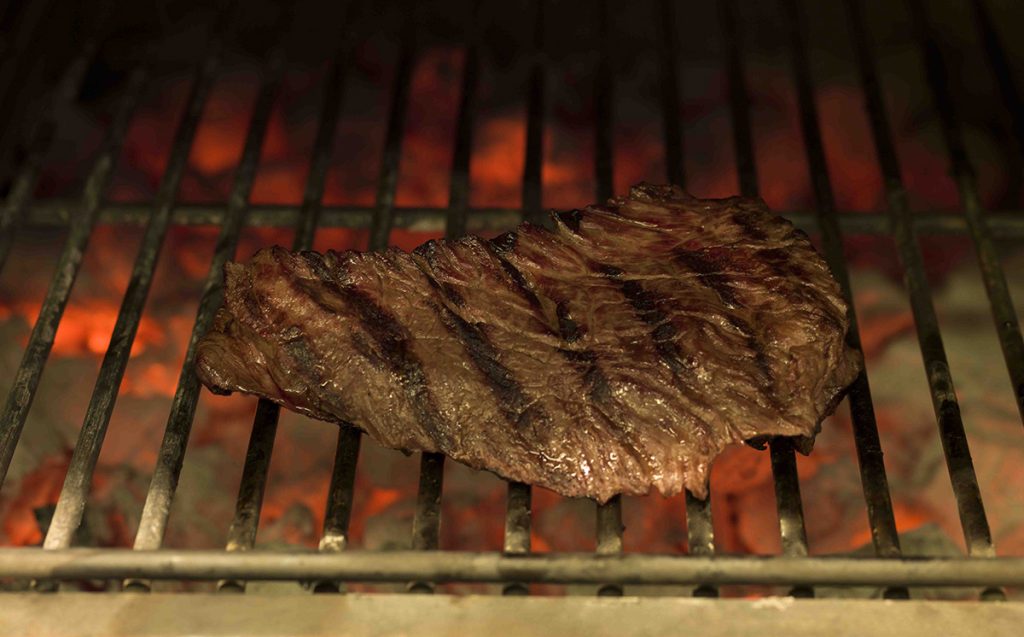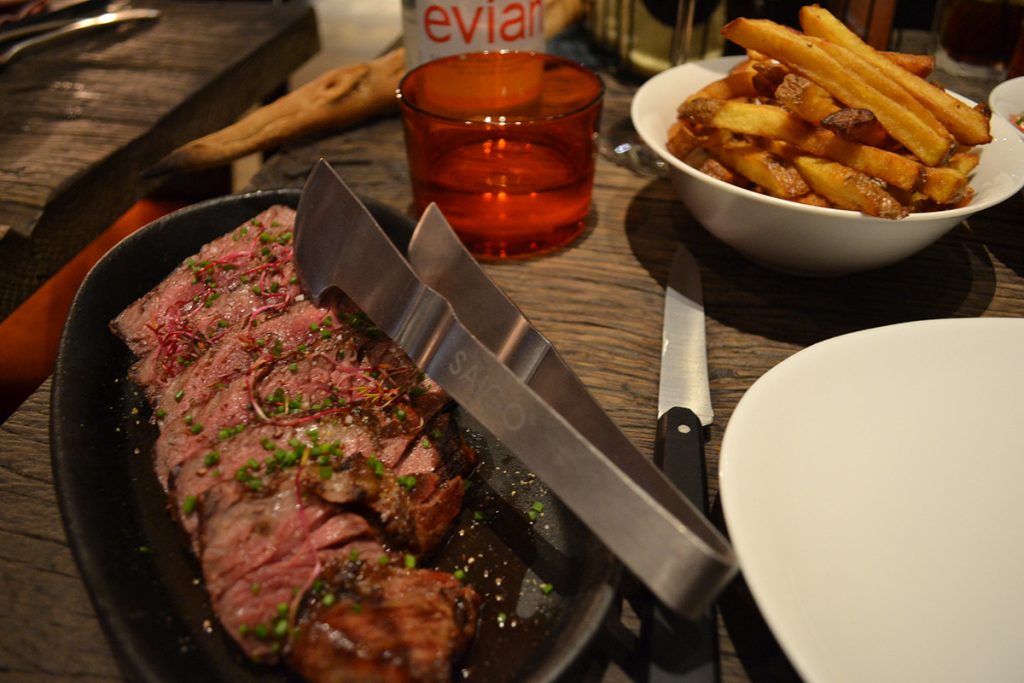 The flank is served in a cast iron skillet accompanied by homemade fries that have been cut with a knife. The fries are put in the deep fryer twice, which allows them to obtain crispy surface and soft to heart. You can also opt for mashed potatoes, a mix of young salad shoots and apple sticks or seasonal vegetables roasted in the oven.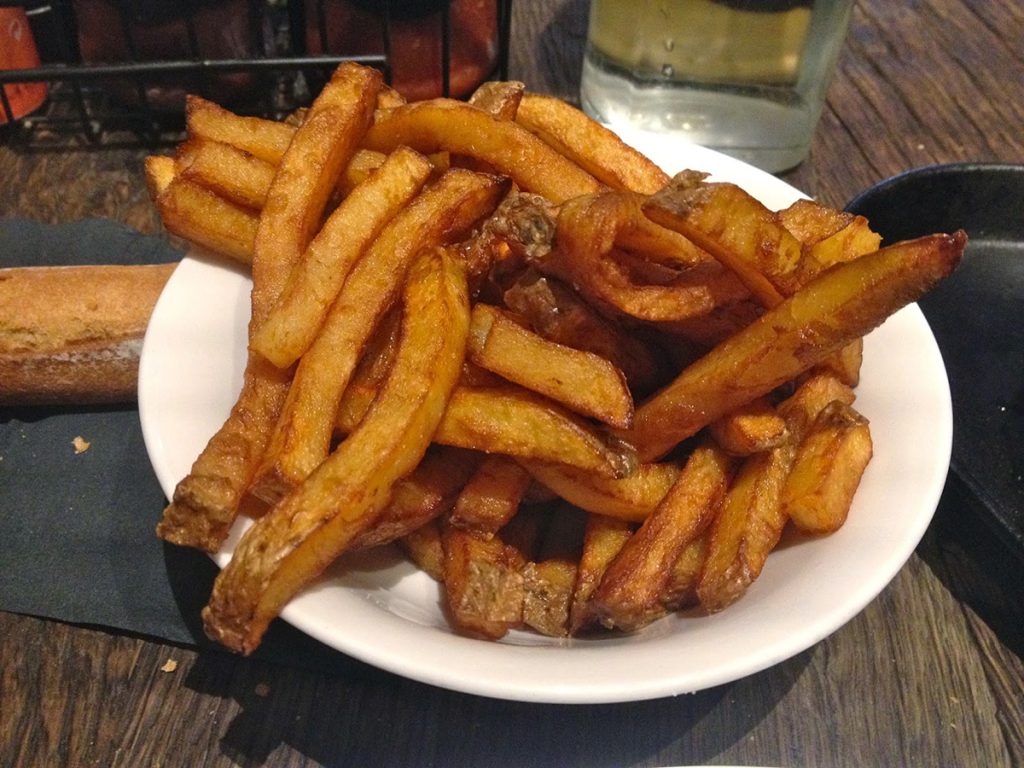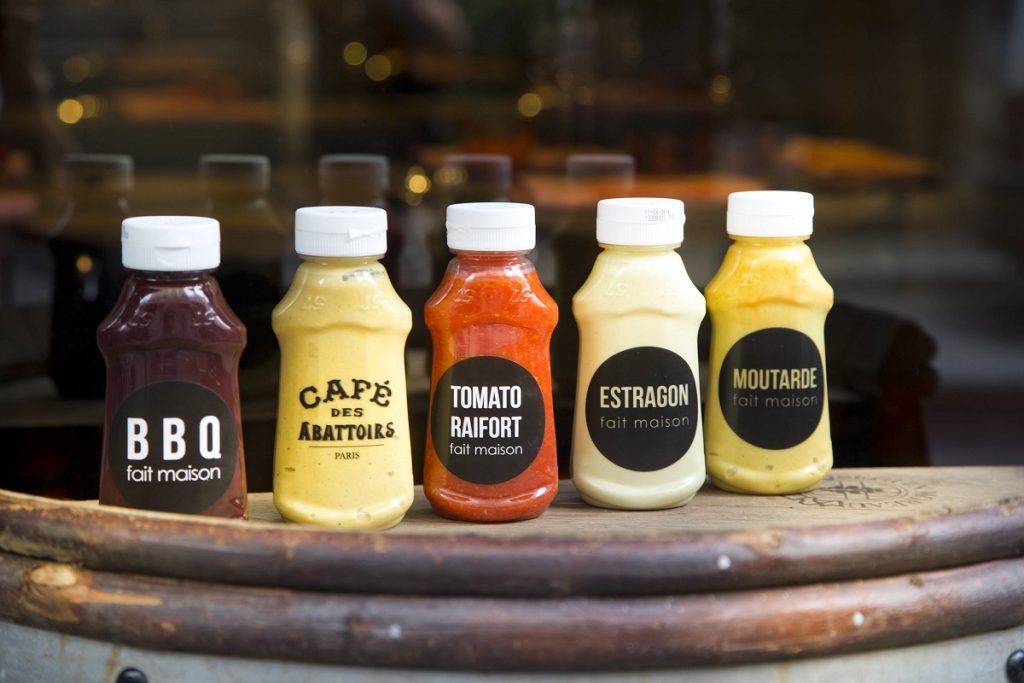 Finally, a good creme brulé which is very well served, having very vanilla taste and a very crunchy texture on the surface and close to the heart.
You will find a wide choice of wines by the glass from € 4.50 to €8. You should consider spending about €50 with the wine and coffee included for a meal consisting of good products prepared by professionals who know their job.
THE SLAUGHTERHOUSE CAFÉ
10, rue Gomboust – 75001 Paris
Tel. : +33 (0) 1 76 21 77 60
Open every day from 12:00 pm to 2:15 pm and from 7:00 pm to 8:30 pm
http://www.cafedesabattoirs.com/