The sweet history of perfume at the Musée Fragonard

In 2015, renowned perfume house Fragonard opened a new museum on the site of the former Éden-Théâtre, just 600 metres from the Hotel des Etats-Unis Opéra. The museum, which spans 2,000 square metres, houses some 3,000 exhibits. You can also check out the sales showroom, which offers a wide range of products at attractive prices.
Fragonard does not rely on costly marketing campaigns like its competitors; instead, it follows a generous and passionate approach in terms of both the contents of the bottle and the path that leads to its creation.
The venue in which Fragonard reveals some of its secrets is an industrial space that brings to mind a perfume factory of the early twentieth century. The architectural heritage of this Eiffel building is treated with the respect it deserves: decorative mouldings, Neoclassical columns, metal girders, brick walls and a beautiful glass roof.
A cabinet of curiosities
The story that is told here begins in Egypt, where evidence of several ancient perfume factories has been found in Alexandria. Perfume was once used for worship in the same way that incense is still used in Christian ceremonies.
5,000 years of perfume-making history are covered: you can see Egyptian kohl pots, Greek aryballoi, lekythoi, pomanders, perfume burners, precious bottles in strange shapes, elegant travel cases and more. These spectacular exhibitions, punctuated by informative videos, are designed to both delight and educate visitors.
There's no escaping the enormous copper stills, and we are reminded of the distillation techniques that allow us to produce essential oils. We learn that distillation is not the only technique used to extract perfume: for example, we discover that animal products have also been employed in the production of perfume in the past (amber, musk, castoreum, etc.), although these have been replaced by synthetic products nowadays.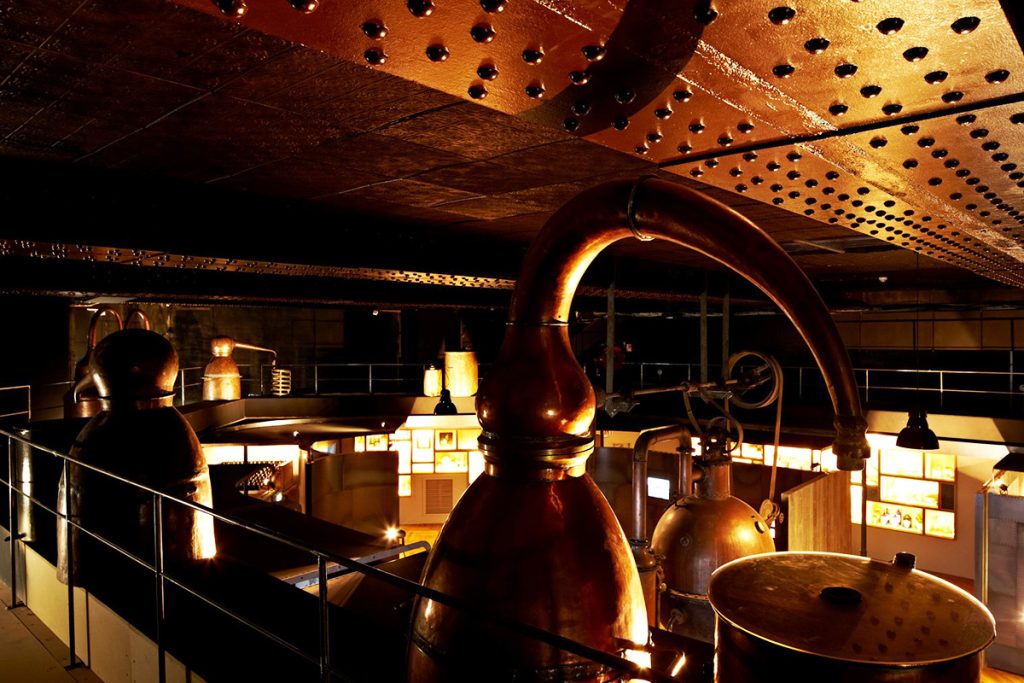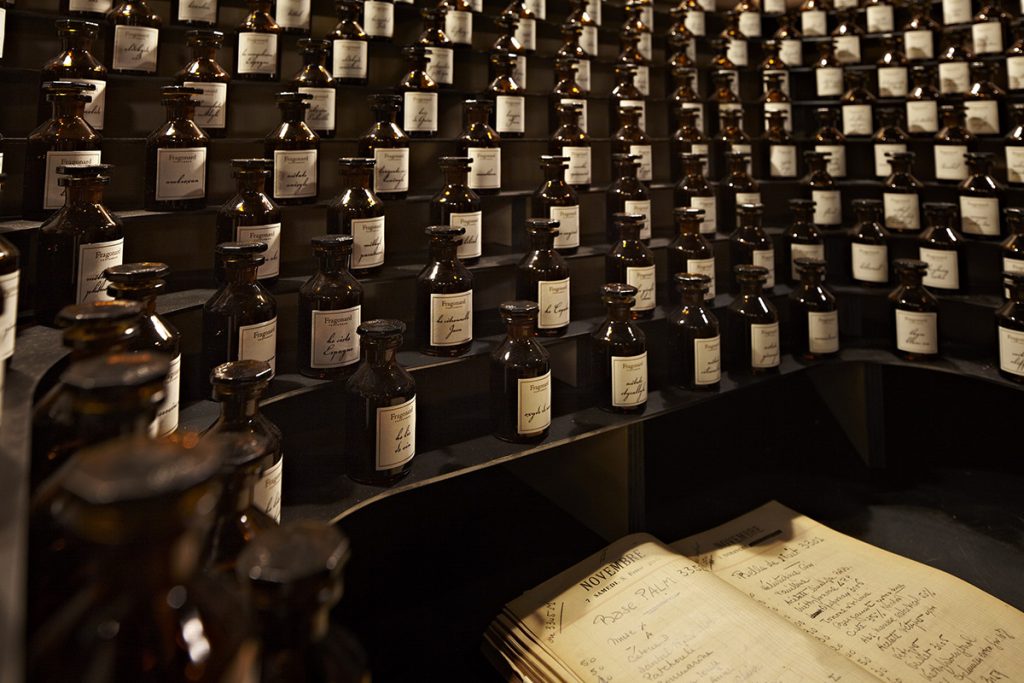 the apprentice perfumer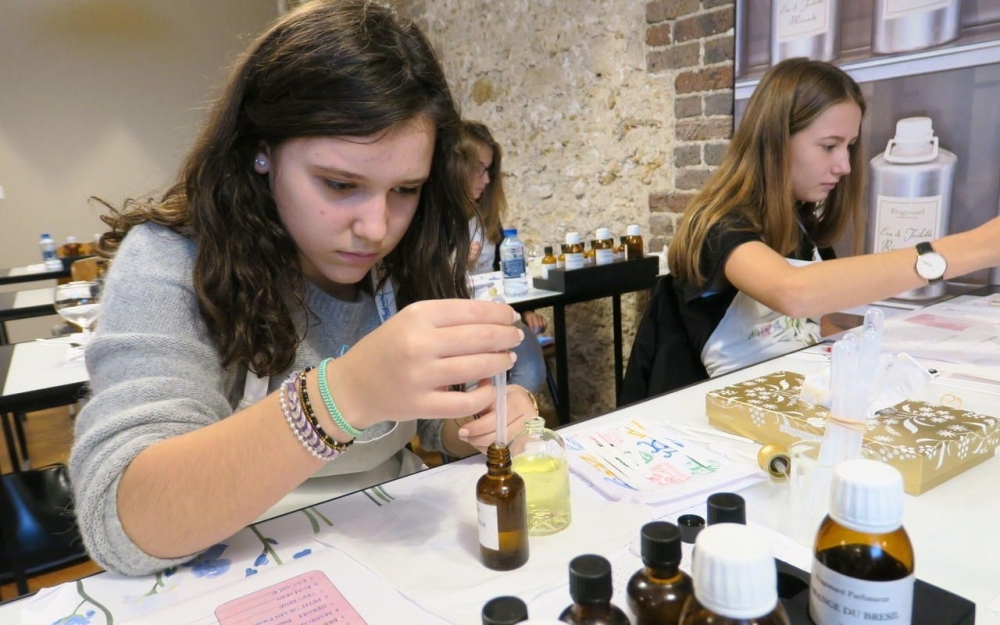 Every Saturday, Fragonard invites visitors to take part in a fun, creative and educational activity where the goal is to create your own scent. The workshop lasts an hour and a half and is led by a professional (in either French or English).
Booking: https://www.fragonard.com/fr/atelier (french only)
Fragonard products
The museum's showroom shouldn't be written off as a tourist trap; its prices are genuinely eye-catching. Fragonard does not employ the marketing strategies typical of most cosmetics companies: colossal advertising budgets, luxury stores, overpriced bottles and packaging and, to top it all off, almost nothing in the bottle despite the significant cost of the product.
Since Fragonard does not engage in these extravagant marketing campaigns, it can afford to lower the price of its products and invest in museums.
Perfumes, body care products, soaps, scents and gifts are among the items on offer.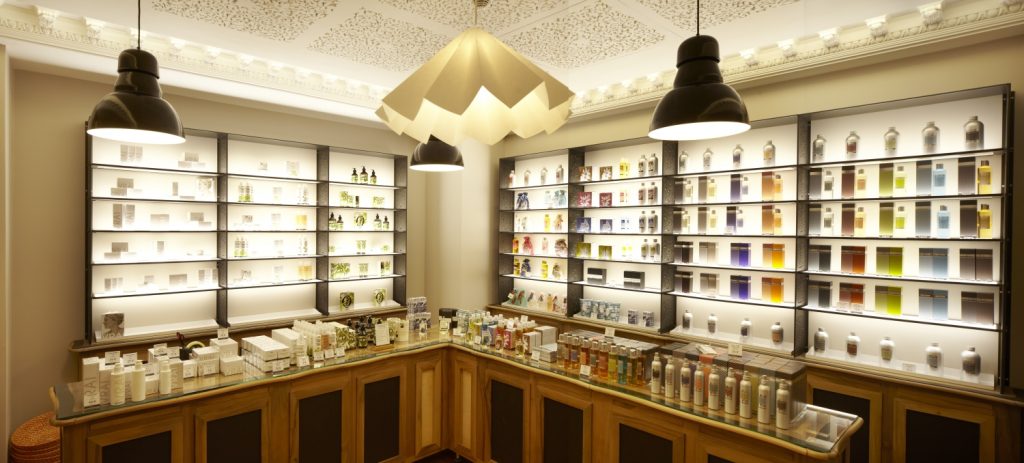 The history of Fragonard
In 1926, Eugène Fuchs bought a small and traditional perfumery in the pretty town of Grasse, the world capital of perfume. Eugène Fuchs named his perfumery after the renowned painter Fragonard, who was the son of a local glove-maker and perfumer.
Today, the perfume house has 3 factories, 6 museums and 20 shops, and is still owned by the family. Let's hope it lasts.
FRAGONARD – MUSEE DU PARFUM
3-5 Square de l'Opéra-Louis-Jouvet, 75009 Paris
Monday to Saturday, from 9:00 am to 6:00 pm Museum
website: http://musee-parfum-paris.fragonard.com/
Fragonard website: www.fragonard.com