Absinthe, place du Marché Saint-Honoré
Located 4 minutes away from the Etats-Unis Opera Hotel, this Michelin-star restaurant is a product of the Rostand family, who have been restorers for six generations. Michelin star chef Michel Rostang and his daughters Caroline and Sophie have opened several gourmet bistros: Flaubert, Dessirier, both in the 17th district, Café des Abattoirs , Odette in the 1st district, and Absinthe, located at place du Marché Saint-Honoré.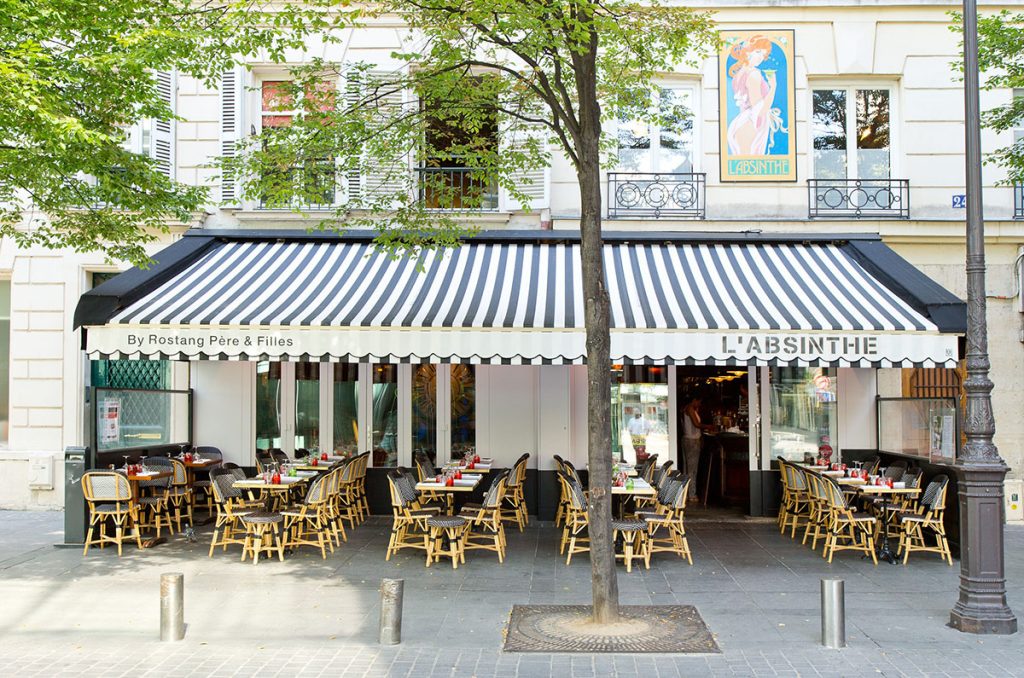 The restaurant, held by Caroline Rostang, a graduate of the hotel management school in Lausanne, proposes "a simple, young, and friendly cuisine", as she says, but we could also add creative and talented.
The décor is a warm, bistro-style with touches of industrial style.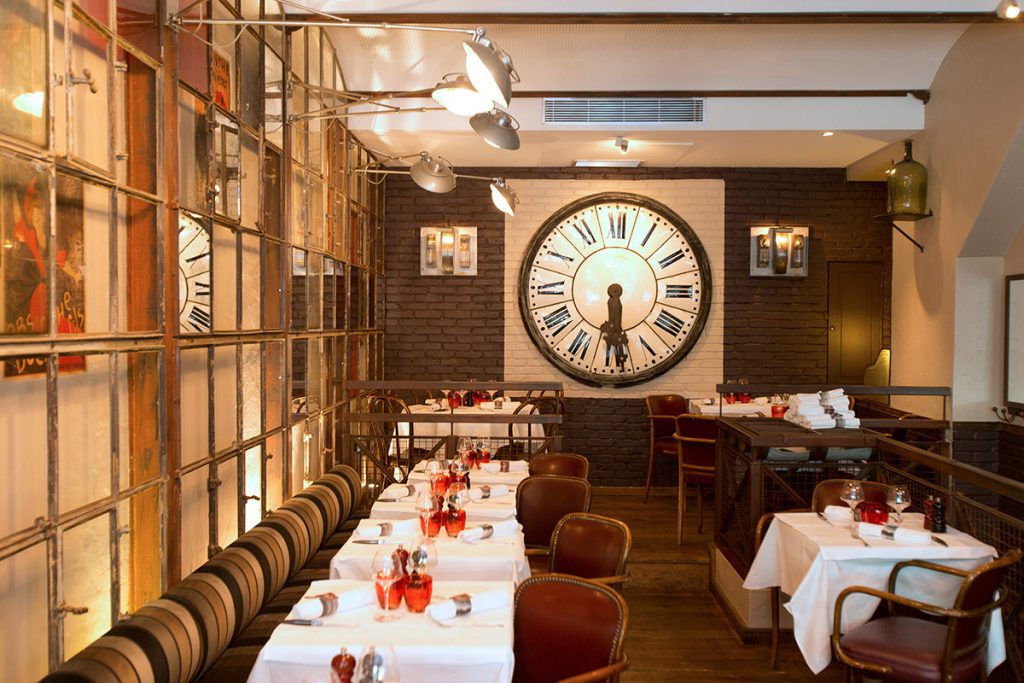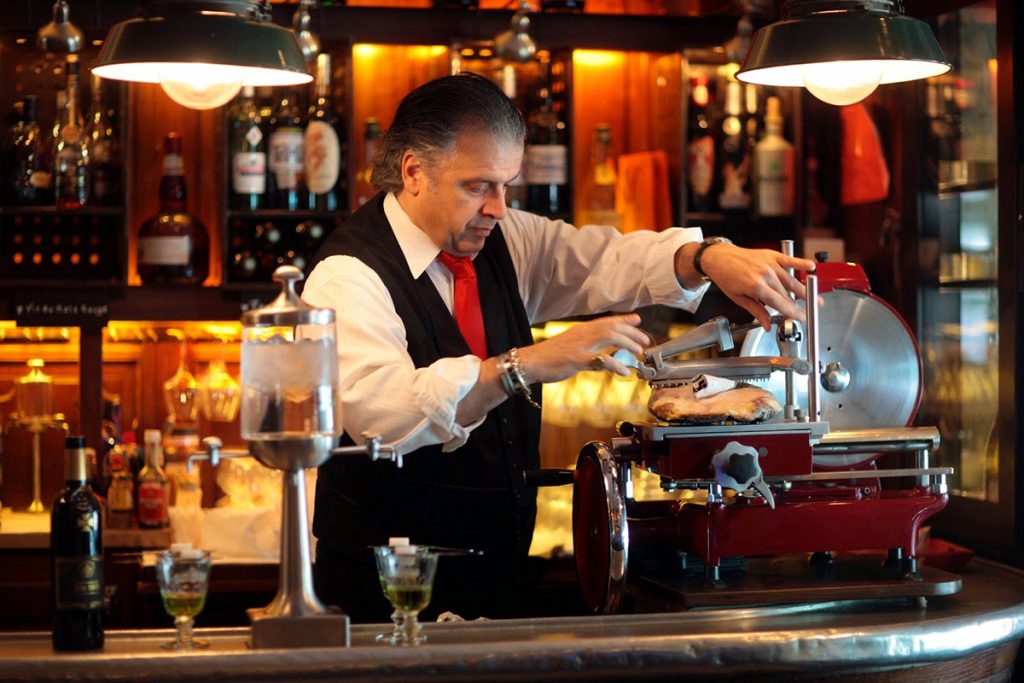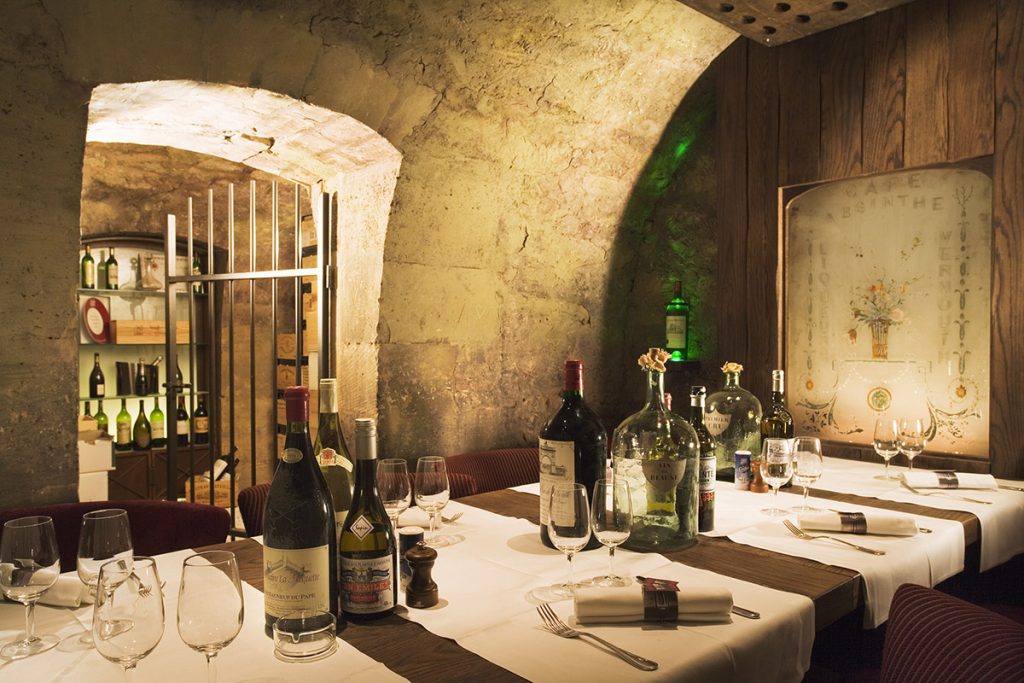 The chef Damien Laporte offers a menu with starters at 13€, dishes at 24€, and desserts and cheeses at 11€. You can then choose from combinations such as dish/dessert for 32€, starter/dish for 35€, and starter/dish/dessert for 45€.
For example, thefamous " hot duck ", a club sandwich made of grilled brioché bread, a slice of freshly stir-fried foie gras, rocket, and parmesan shavings, candied tomatoes, thin slices of smoked duck breast, all brought together with barbecue sauce.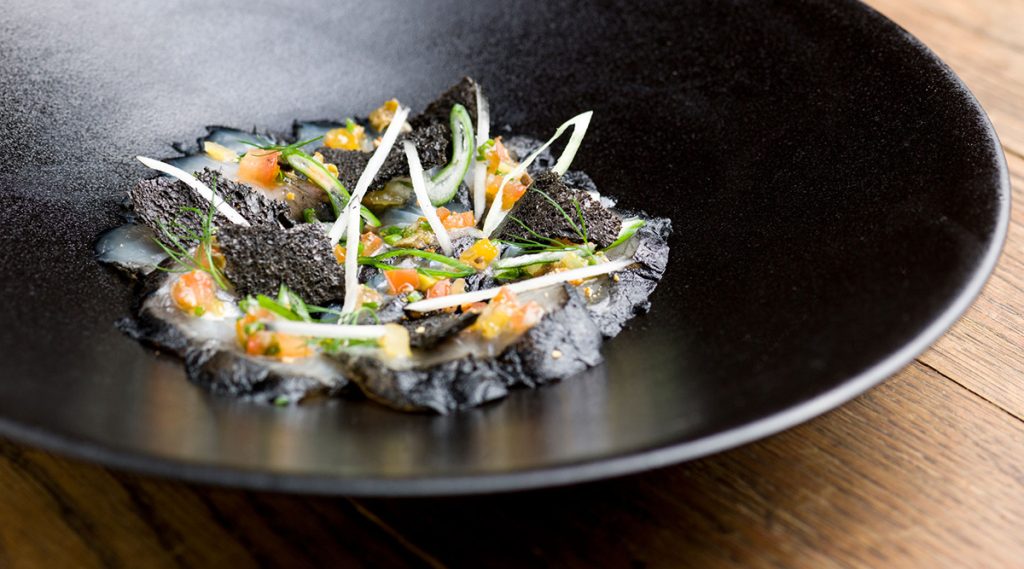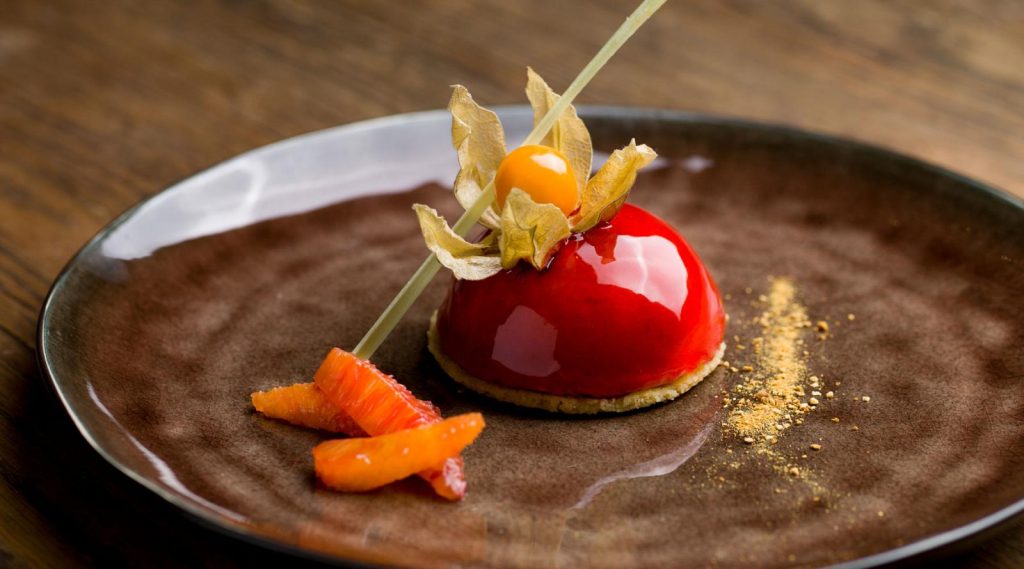 One of the special features of this place is that you can order absinthe. This alcohol, initially called "green fairy" or "blue fairy", saw its consumption explode in the latter part of the 19th century at the same time as its price dropped, wreaking havoc among the population. It was summed up as absinthe, and under the pressure of anti-alcoholic leagues, doctors, the Catholic church, and the press, the distribution and production of absinthe were totally banned from 1915 to 2011.
This restaurant has one of the largest offers of absinthe, with about fifty varieties offered at the end of the meal and also in "green time". You can accompany the tasting of "crocks": rillettes of sardines, fresh bush with black olives, marinated vegetables…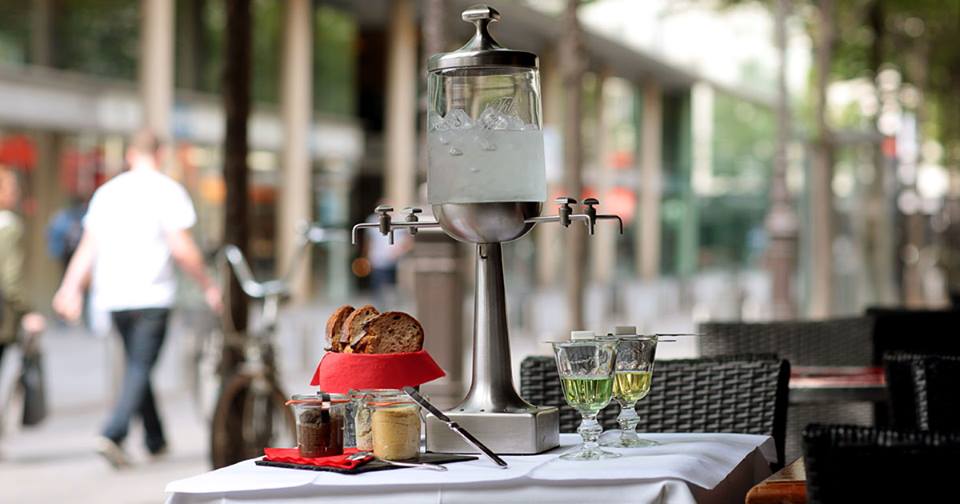 You can also visit the restaurant's website, which offers some interesting recipes such as crabcake, grandma's waffles, or fresh, quick, and easy-to-reproduce beet and cheese gaspacho.
You are serviced with great attention and quality.
ASYNTHE
24, Place du Marché Saint-Honoré – Paris 1st district
From 12 pm to 2:15 pm and from 7 pm to 10:15 pm (10:45 pm Friday and Saturday) from Monday to Saturday noon.
Website: www.restaurantabsinthe.com
Tel. 01 49 26 90 04