(V)ivre, an intoxicating pleasure-sharing experience
It is not easy to go your own way when you're the daughter of one of the most prestigious chiefs (Guy Savoy). And yet, Caroline Savoy proves that it is possible with her restaurant (V)ivre.
To begin with, what does this signature seem to say? Isn't it time to get back to the basics and taste the pleasures of life, share a good meal and good wines with friends or family?
The great team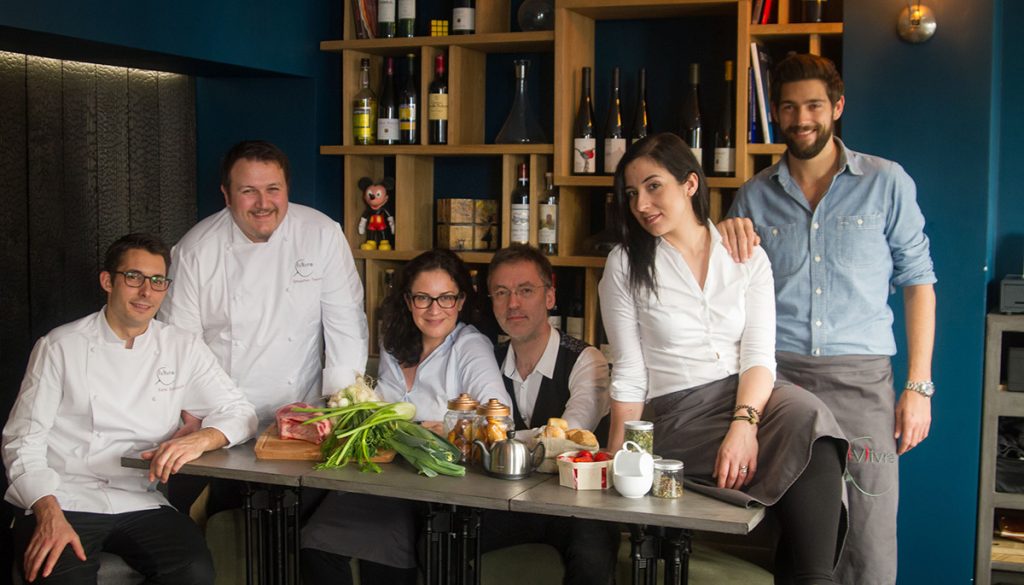 "We created this restaurant as we like to be received as guests" is inscribed on the facade of the restaurant. Beautiful promise that seems sincere, judging by the pretty smiles of this team.
Bruno Blain (sitting), a friend of Caroline Savoy is from the beautiful region of Sancerre where it is impossible not to love the wines, accompanied by a delicious chavignol. He is passionate about cooking and, of course, wines. The head, Rémi Gonzalez (standing on the left) worked, among others, at Apicius and l'Hostellerie de Plaisance.
Feel at home
Deep blue, solid wood, leather armchairs and upholstered chairs, elegant tableware, fabric towels and lighting design, hifi vintage, here is a decor that sends out privacy! You will feel at home.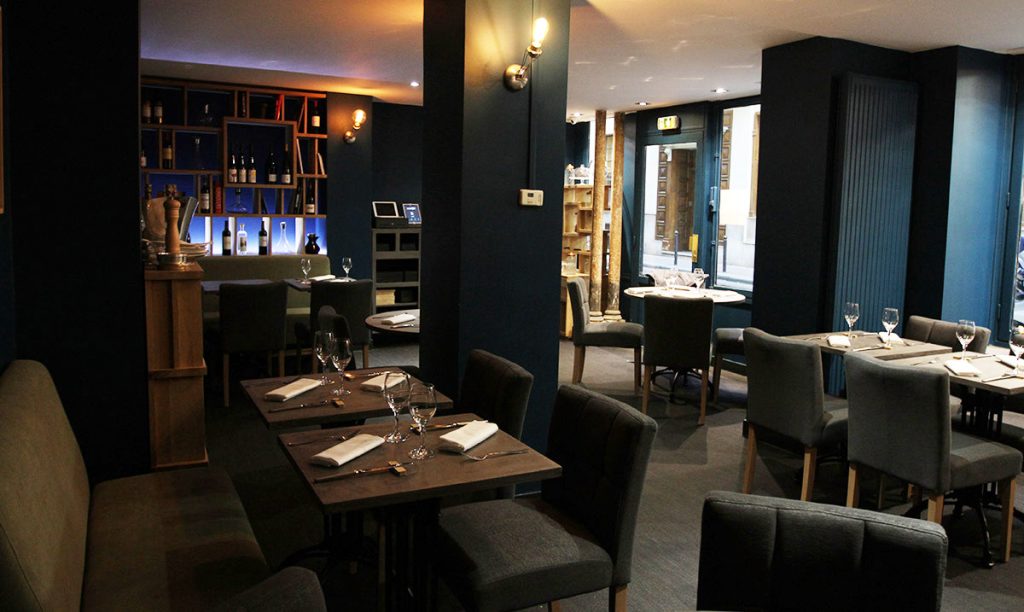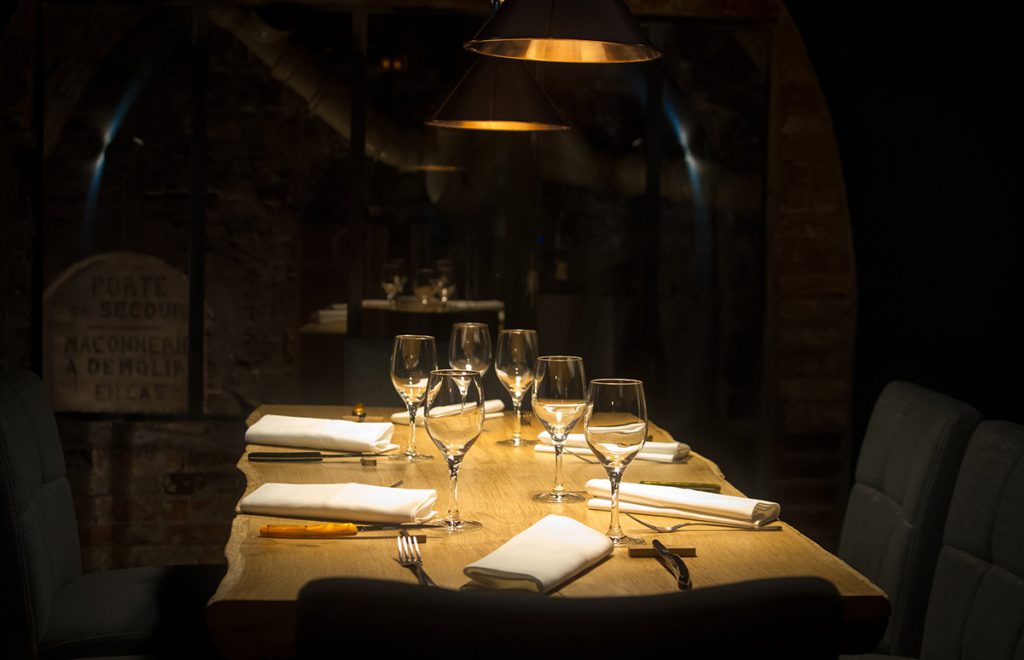 Gourmandise, generosity, accessibility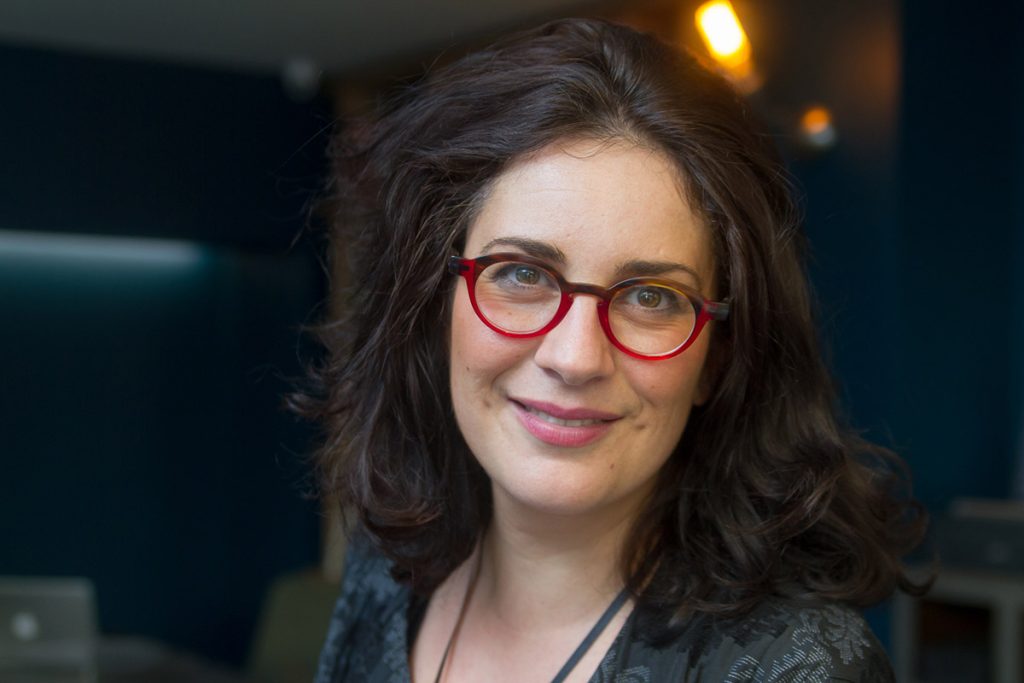 What Caroline and Bruno are looking for is selecting, transforming and serving quality products, valuing artisan producers, from the French countryside, at the service of gourmet kitchen, generous and accessible.
Caroline selects her suppliers with great demand and it is in a concern of transparency that ishe wants to announce the list. At (V)ivre fresh products are delivered daily. Cheeses come directly from at least 5 different farms. The market gardener Thierry Riant, in Yvelines, delivers (V)ivre fruits and vegetables of quality that he produces in small quantities for a few big restaurants. For the Bio, it's Annie Bertin in Islands and vilaine, partner of the chef Marc Veyrat, who was selected.
We have it on the plate
For lunch, the "Plat du marché" is at 19 €. The starter / dish or the main course / dessert is € 24. Finally, the starter, main course and dessert are at 28 €.
A short menu, updated every month, consists of 3 starters (12 €), 3 courses (22 €), 1 cheese platter and 3 desserts (8 €).
We are in bistronomie (gourmet bistro). There is also a menu in 6 services – offered at 59 € with a wine and food option at 89 €.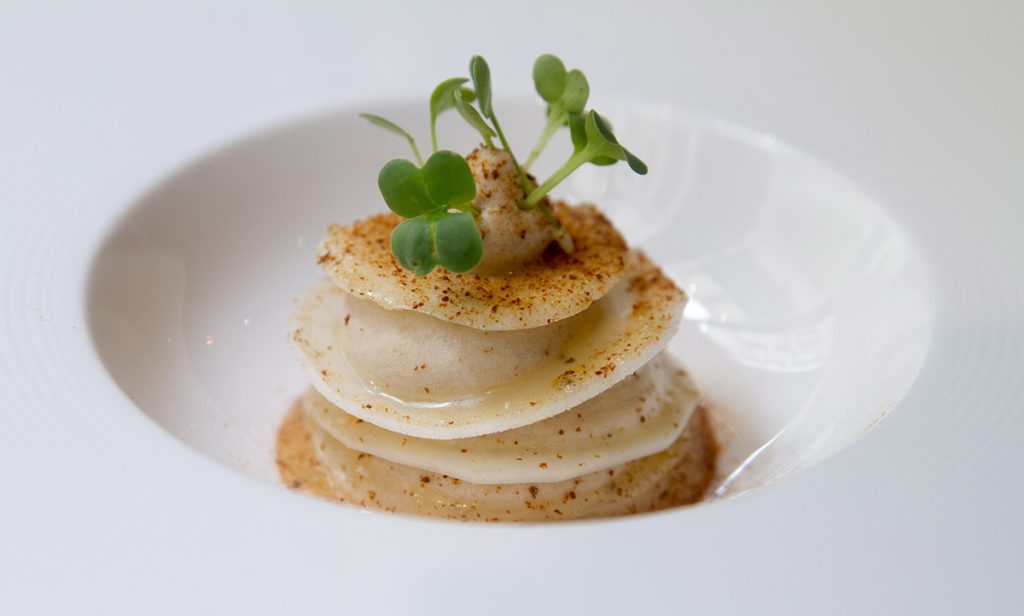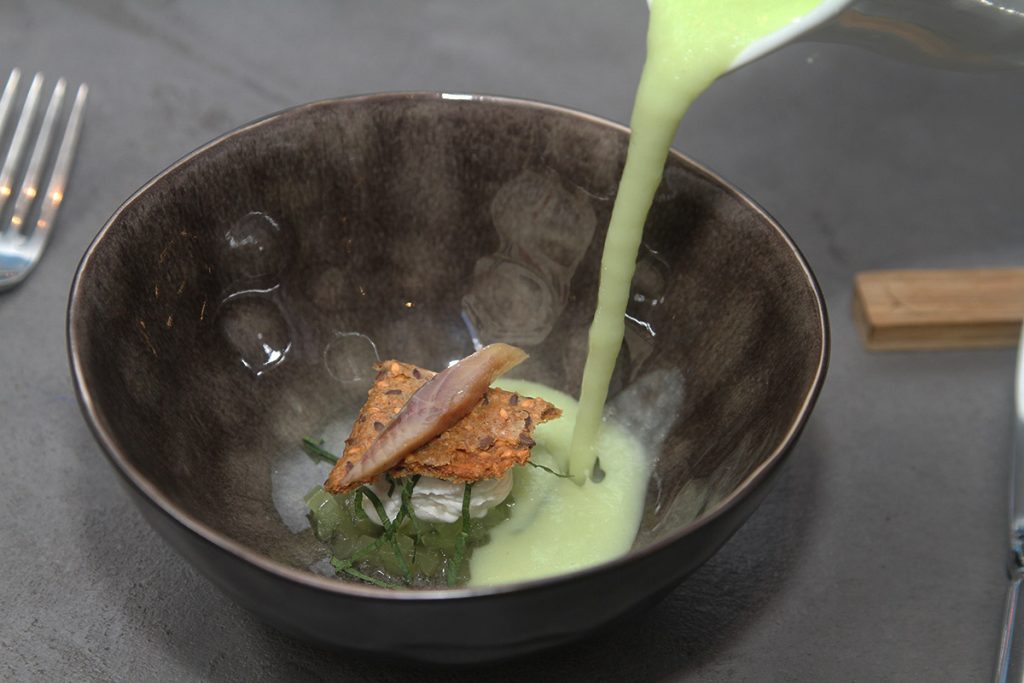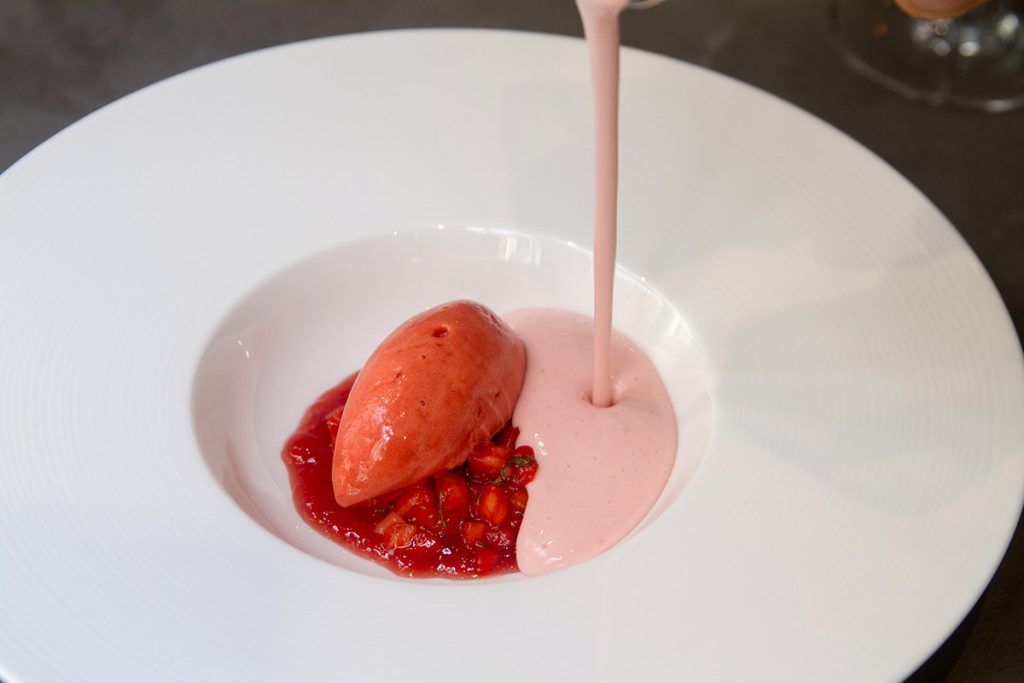 On leaving (V)ivre, the promise seemed to be well-kept, because I had a good time and I was not the only one. You have to test it. I loved it.
(V)IVRE
3 Rue de la Michodière, 75002 Paris
From Tuesday to Saturday from 12:00 to 14:30 and from 19:00 to 23:30
Tel: 01 58 22 89 90