Kunitoraya: A very good Japanese restaurant for an inexpensive budget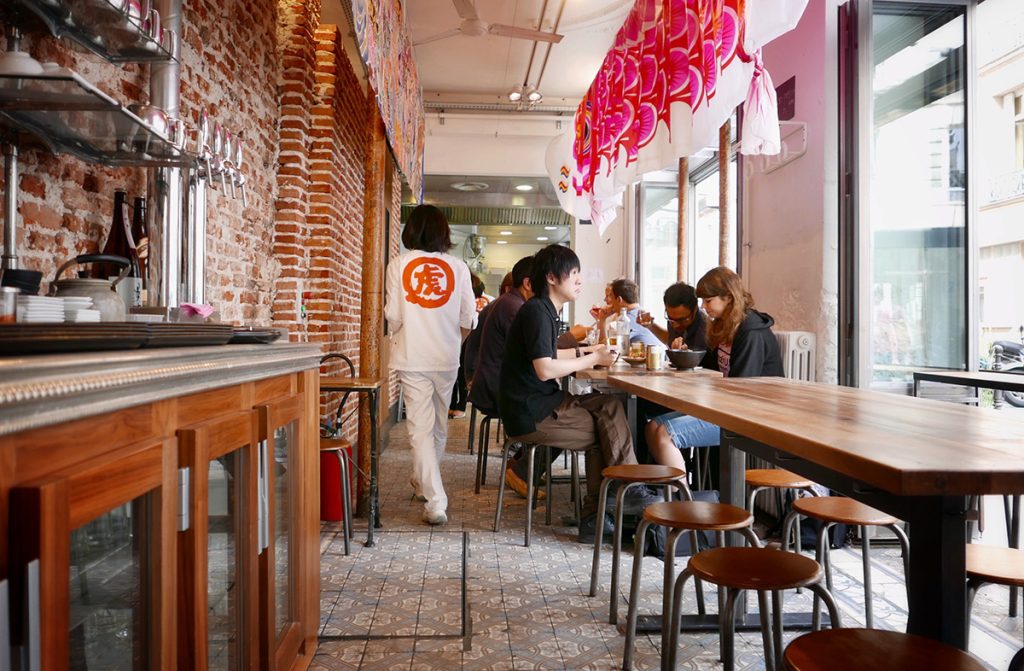 You will notice a very long storefront when arriving at 1 rue de Villedo near Saint Anne Street where there are about fifty Japanese restaurants. Only about a ten-minute wait and we will come and get you. Immediately when you enter, you walk past a large open kitchen where five Japanese kitchen workers are busy.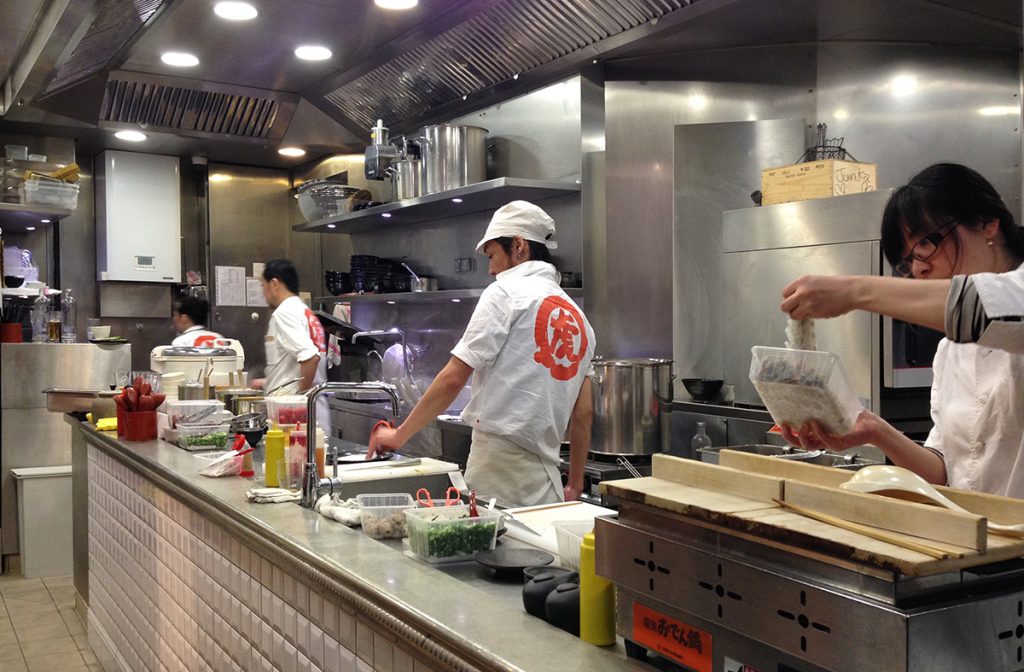 The decor is attractive and sober and we kept the architecture with its moldings, its brick walls, its old cement floor tiles and vintage furniture. The room is quite long and not wide.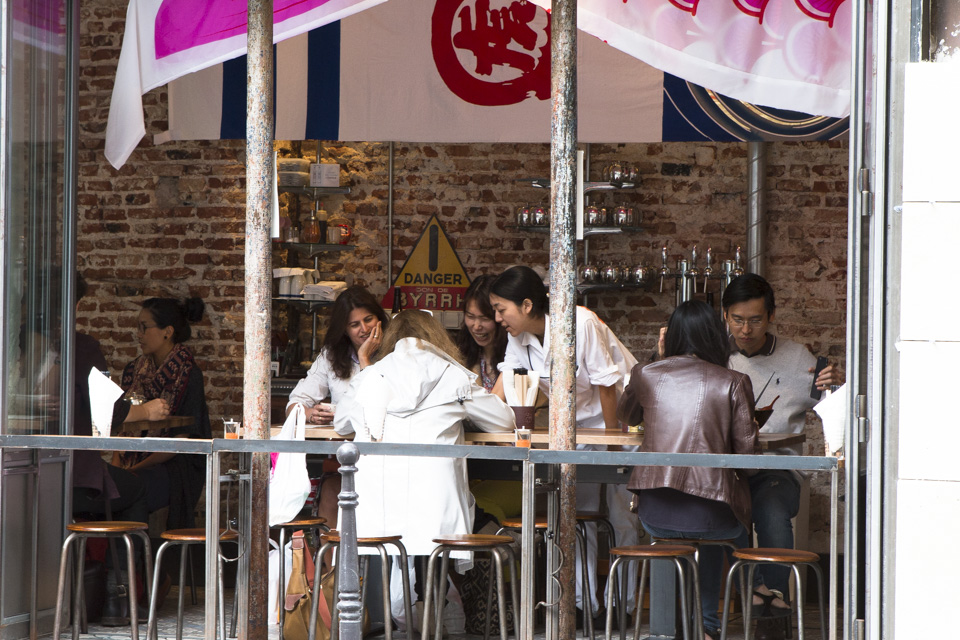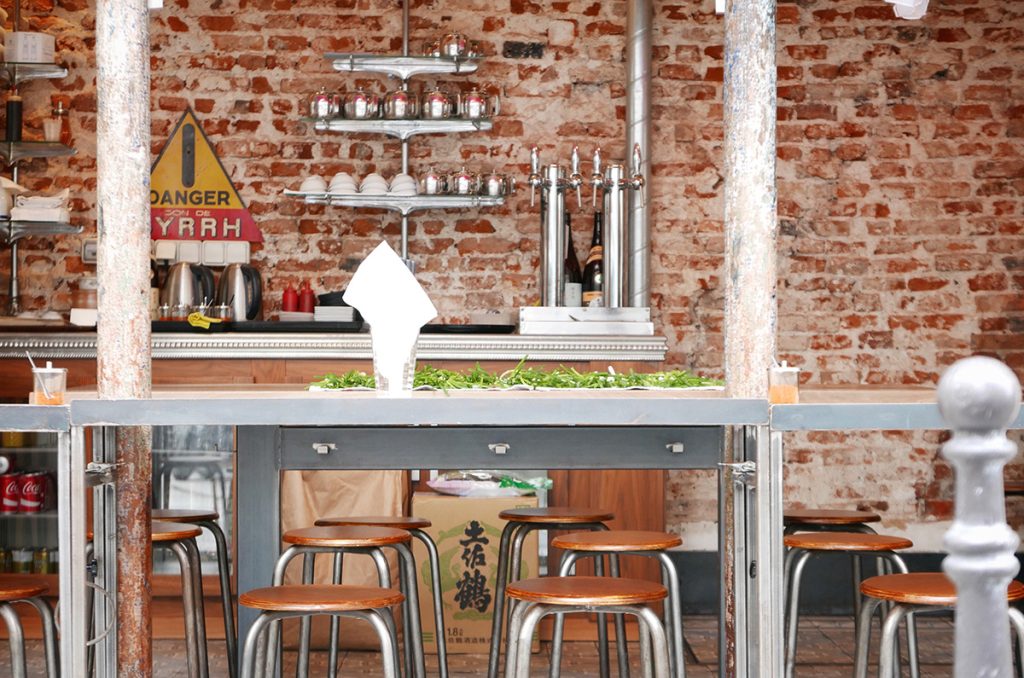 The service is fast and very attentive and is taken care of by a brigade of Japanese servers who do not speak French or English whatsoever, but we make ourselves well-understood and everyone is pleasant.
I first ordered a Tamagoyaki, which is a very good, slightly sweet omelet, and a Chirashi-Zushi. It is rice accompanied by a cooked salmon filet, salmon roe, and vegetables. All this with green tea. Excellent. I then ordered a basket of shrimp fritters (Tempura Moriavassé). Two large fresh shrimps and a few vegetables in dumplings. The dumplings were light and crisp.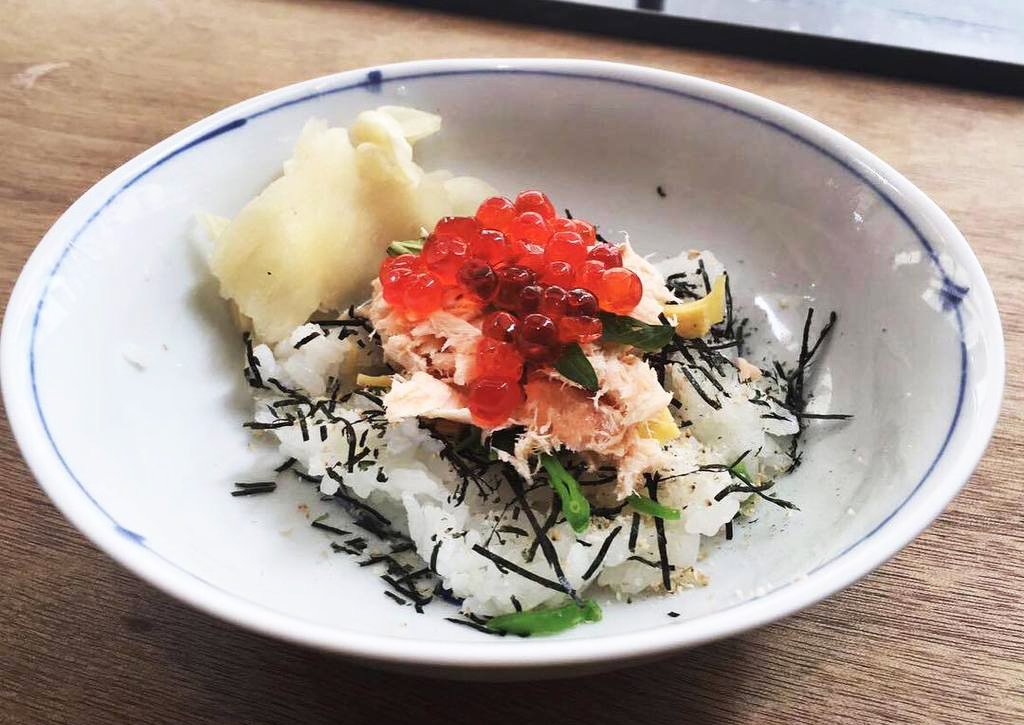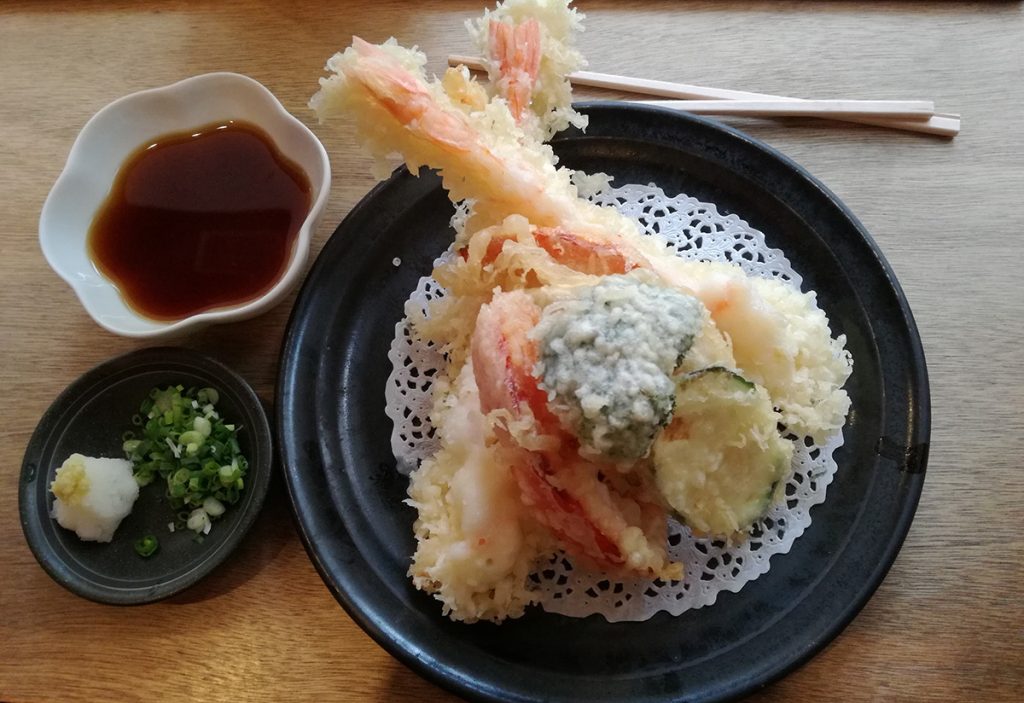 But we must also mention the Udons which are the house specialty. There are some fifteen items on the menu served in hot soup with prices ranging from 10 to 18€.
I could taste the Tsukimi Udon, with a raw egg. The broth is very fragrant and the Udons are firm. It was very successful for a low price.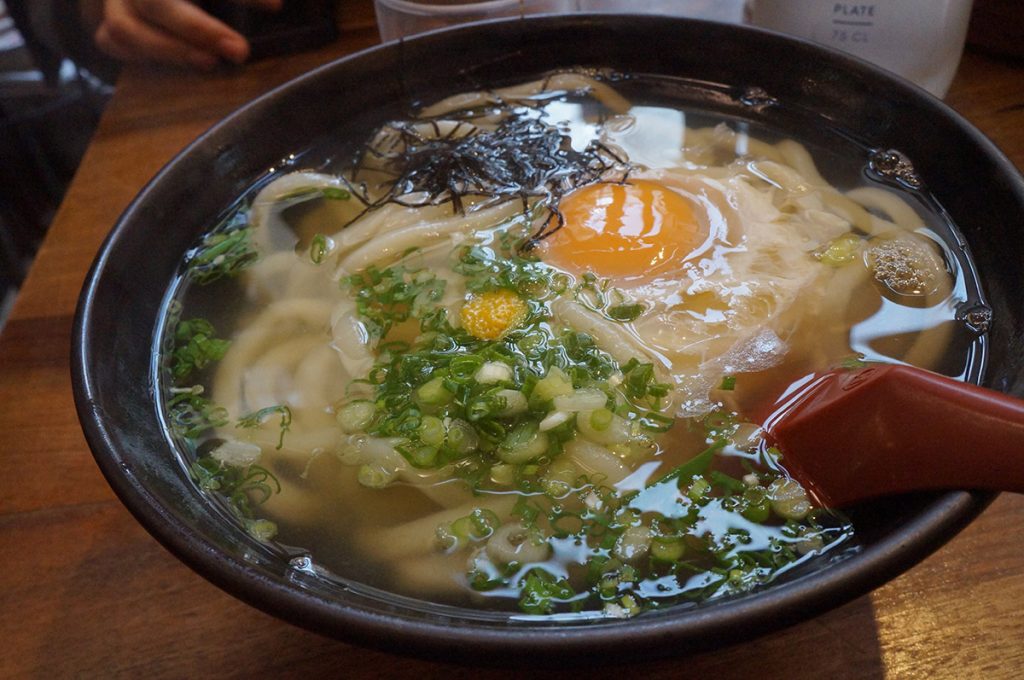 In summary, the Kunitoraya is a very good Japanese restaurant with fast and efficient service. The prices are very appropriate for the quality and it is a venue that is perfect for a lunch or dinner before a show. The restaurant does not take reservations.
The restaurant is located a 7-minute walk from the United States Hotel Opera, in the Pyramid district, very close to the Opera.
Kunitoraya
1 Rue Villedo, 75001 Paris