The music hall in Paris is Olympia
The oldest, still active, music hall in Paris is a 5-minute walk from the United States Opera hotel. A true living legend, Olympia has an impressive list of artistic guests that no other French room can boast to match:
Gilbert Bécaud, who beats the record and was present 33 times, Johnny Hallyday, Sylvie Vartan, Jacques Brel, Charles Aznavour, Barbara, Edith Piaf, Coluche, Jacques Tati, Jane Birkin, Marcel Marceau, Mistinguette, Marlene Diectrich, Joséphine Baker, Oum Kalsoum, Lizza Minelli, les Jackson five, Yes, les Beatles, les Rolling Stones, Iggy Pop, Patti Smith, David Bowie, Jimi Hendrix, John Baez, Elton John, to name a few.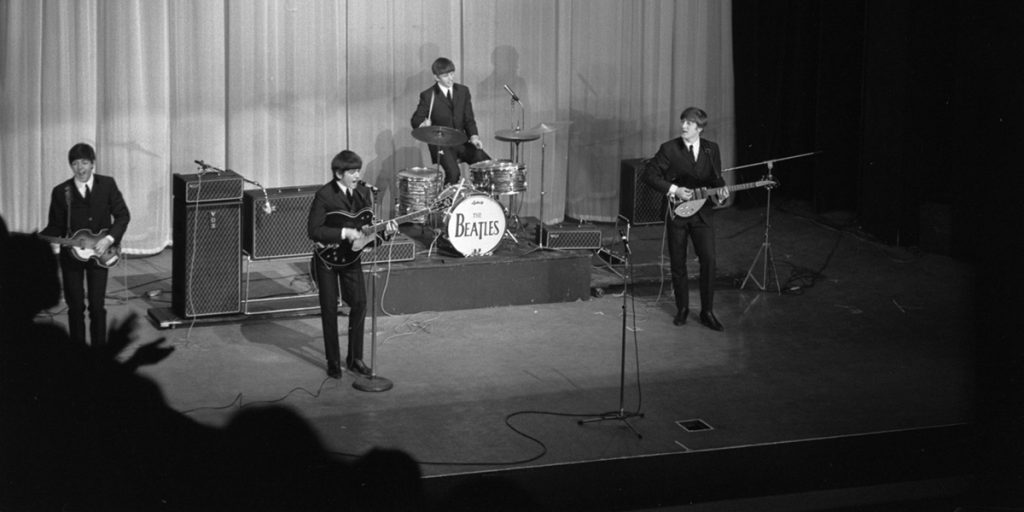 Olympia has 320 shows a year, the largest program of French halls, both in volume and notoriety.
2017 program: Some big names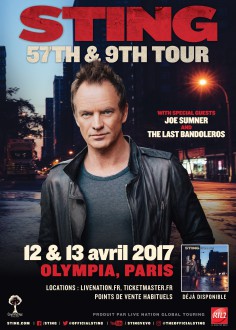 – Tokyo Hotel, March 21, 2017
– Sting, April 12 and 13, 2017
– Path Metheny, May 23, 2017
– The Beach Boys, June 1, 2017
– Brian Ferry, June 23, 2017
– Blondie, June 28, 2017
– Sylvie Vartan, September 15 and 16, 2017
– Véronique Sanson December 16 to 23, 2017
La conciergerie de l'hôtel Etats-Unis opéra est à votre service pour réserver.
The fabulous history of Olympia
Joseph Oller, father of the Moulin Rouge, builds rollercoasters in 1928 on a vacant lot… 28 boulevard des Capucines, but the police headquarters, fearing fires, demands the closure of the attraction. Oller proceeded with its demolition and built a theater with 2,000 seats. Olympia was born.
A new episode came about with the 1929 crisis that pushed Olympia into bankruptcy. Olympia was bought by Jacques-Haïck who turned the theater into a music hall. A few years later, in 1954, Jacques-Haïck completely rebuilt Olympia and asked Bruno Coquatrix to take over.
In 1961, new difficulties. Olympia was on the brink of death. Bruno Coquatrix asked Édith Piaf for help, who stayed for three months, even abandoning some offers. She was followed by Jacques Tati who presented Jour de fête colorized in part for the occasion. The comedian opened up and performed "live" at the entrance to Olympia and on stage. Olympia was saved.
Rare archive showing Jacques Tati at the Olympia in 1961:
https://player.ina.fr/player/embed/CAF89036090/1/1b0bd203fbcd702f9bc9b10ac3d0fc21/800/450/0
Backstage of Olympia
In 1997, for real estate, financial, and technical reasons, Olympia was completely destroyed and rebuilt almost identically in 7 months 30 meters from its old location. Arnaud Delbarre, former director of the Olympia, entrusted us with some secrets and anecdotes about the legendary venue:
Arnaud Delbarre explains in this video under which context Bruno Coquatrix changed the Music Hall's logo in 1954. Olympia's "O" is a reference to a symbol of Paris and represents the shape of the capital's ring road. After some titanic work, the hall was considerably distant from its old location, and housed underground. The number of places remained the same but the seats were removable, allowing the reception of an additional 1,000 people, or 3,000 spectators.
We saw the public Bar but we discovered a 2 nd: the Marylyn bar, located in the boxes, which were rebuilt identically. The feat had moved Mick Jagger when he saw it for the 2nd time. You can also see the pool room where there never was a pool table. Bruno Coquatrix, Eddie Barclay, and Lucien Morisse organized their auditions there. Under the inquiring eyes and ears of the jury, 15-50 often unknown artists were paraded and had 30 seconds to show their career.
Des documents historiques à voir sur l'Olympia
Yves Montand « A paris » – Olympia 1981 : https://www.youtube.com/watch?v=0do-UYWZKoY
Gilbert Bécaud et Bruno Coquatrix en 1968 : https://www.youtube.com/watch?v=KUxCMQ9uUkY
L'adieu à la scène de Jacques Brel – Olympia 1966 : https://www.youtube.com/watch?v=WnpnIRWEHjQ
Josephine backer "April in Paris" – Olympia 1964 : http://www.ina.fr/video/I15092397/josephine-baker-april-in-paris-video.html
Bruno Coquatrix raconte son incroyable histoire sur Oum Kalsoum :http://www.ina.fr/video/I15021912/bruno-coquatrix-sur-oum-kalsoum-video.html
A great show!
OLYMPIA
28 Boulevard des Capucines – 75009 Paris
Program and ticketing online: http://www.olympiahall.com/