Le Petit Riche, an authentic Parisian Brasserie
Paris is full of classic brasseries, typical from the roaring twenties, but it is not always easy to find one with a Belle Époque decor, with friendly service, and a menu of well-prepared traditional dishes with good products.
This beautiful brewery located at a 10 minutes walk from the hotel USA Opera deserves a visit.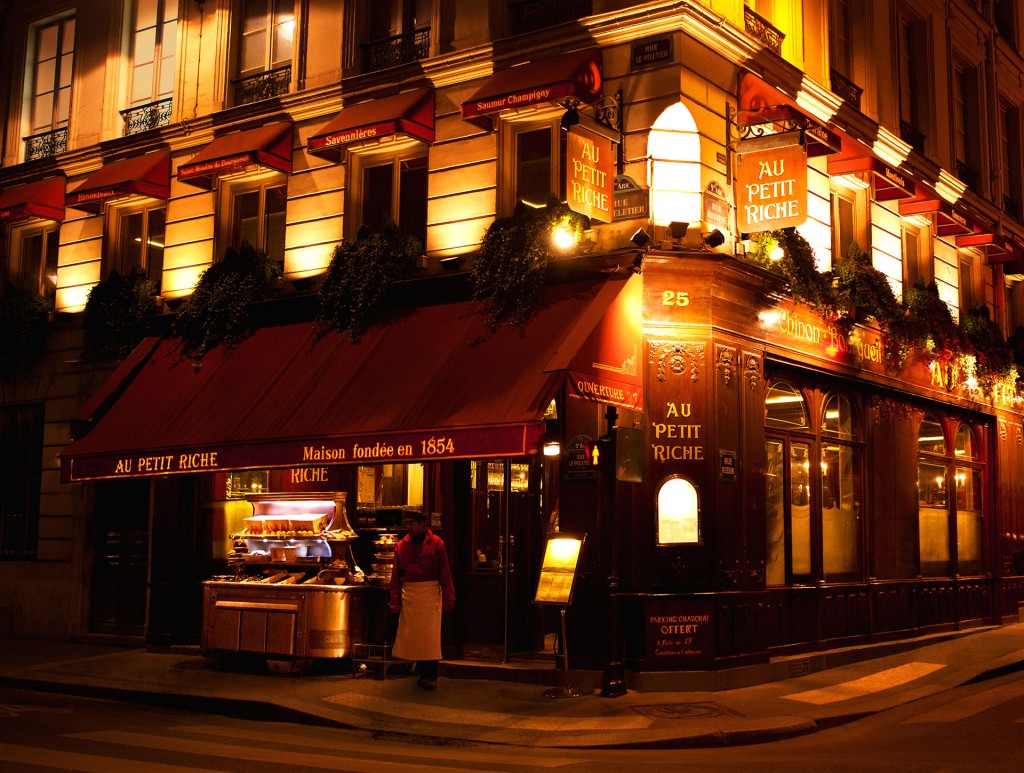 In reality, as proudly announced on the awning, the case was set in 1854, before the birth of the Belle Époque period (1880-1914). This is also the creation of Le Petit Riche, one of the 10 oldest restaurants in Paris. The facade and interior woodwork are from a time and experience that you can live in this place, and resembles what the well-off employees from early last century might have before or after leaving the theater.
Art Nouveau furniture, antique tiles, tables, traditional Kentia palm trees … all the ingredients of the classic Parisian brasserie.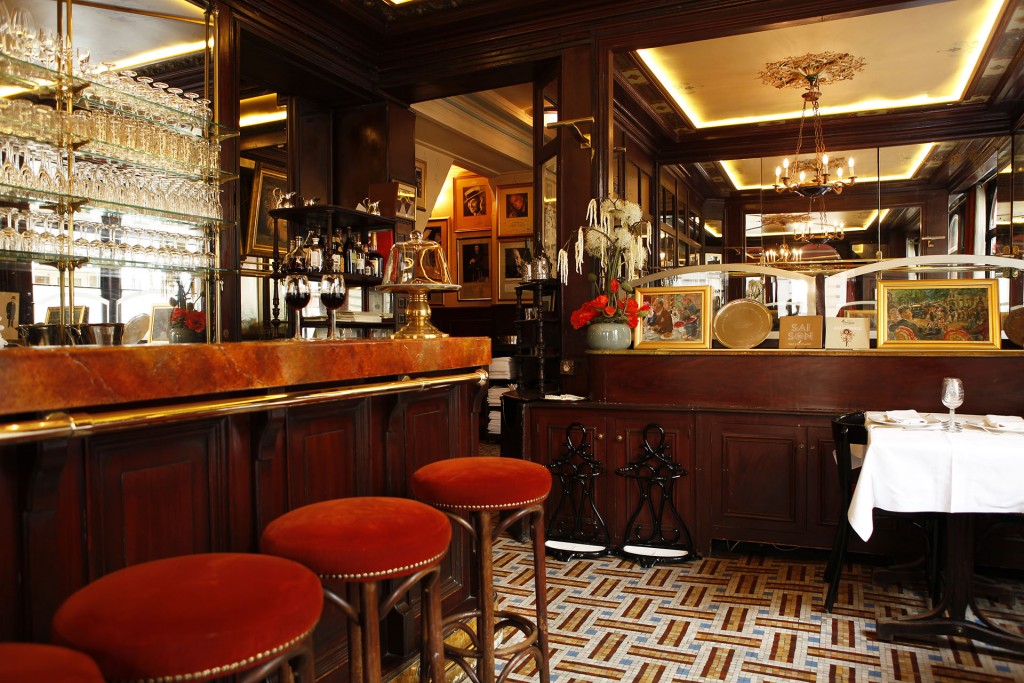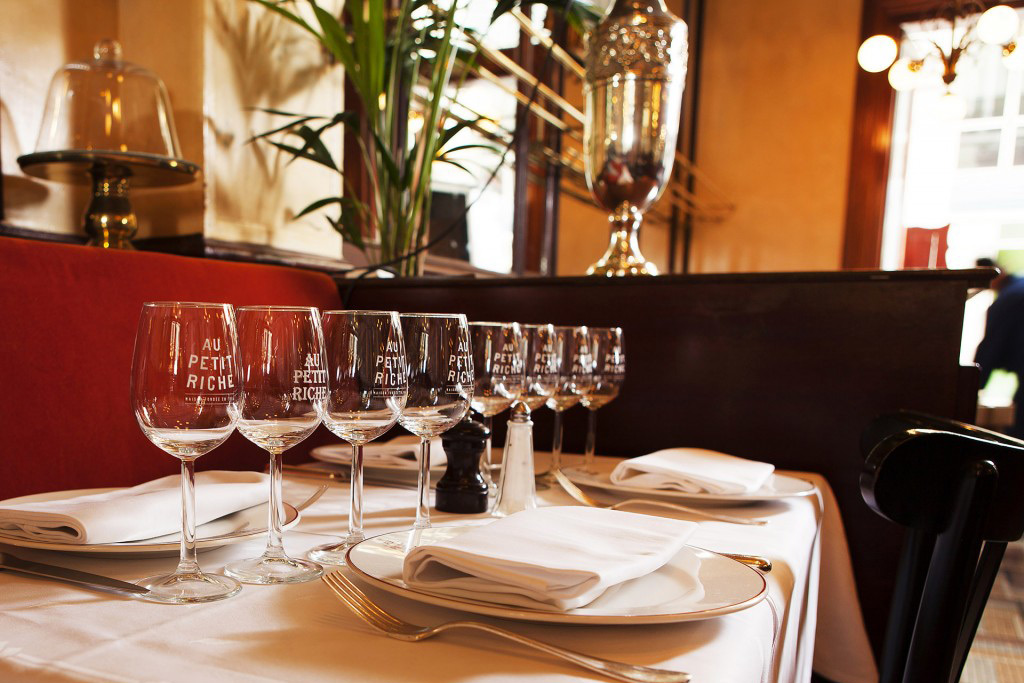 The table is nicely topped, bistro glasses, silver cutlery, upholstered bistro seats. It looks nice!
The menu is full of choices. Entrees are between 8.50€ and 19€ including a delicious salad of green lentils and lard chips.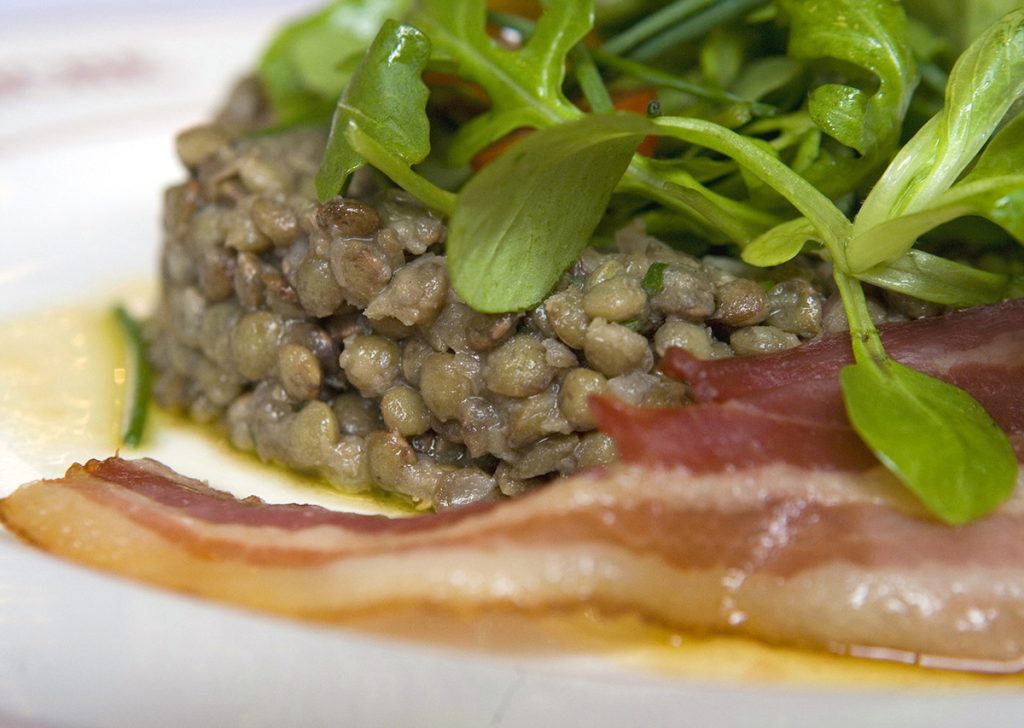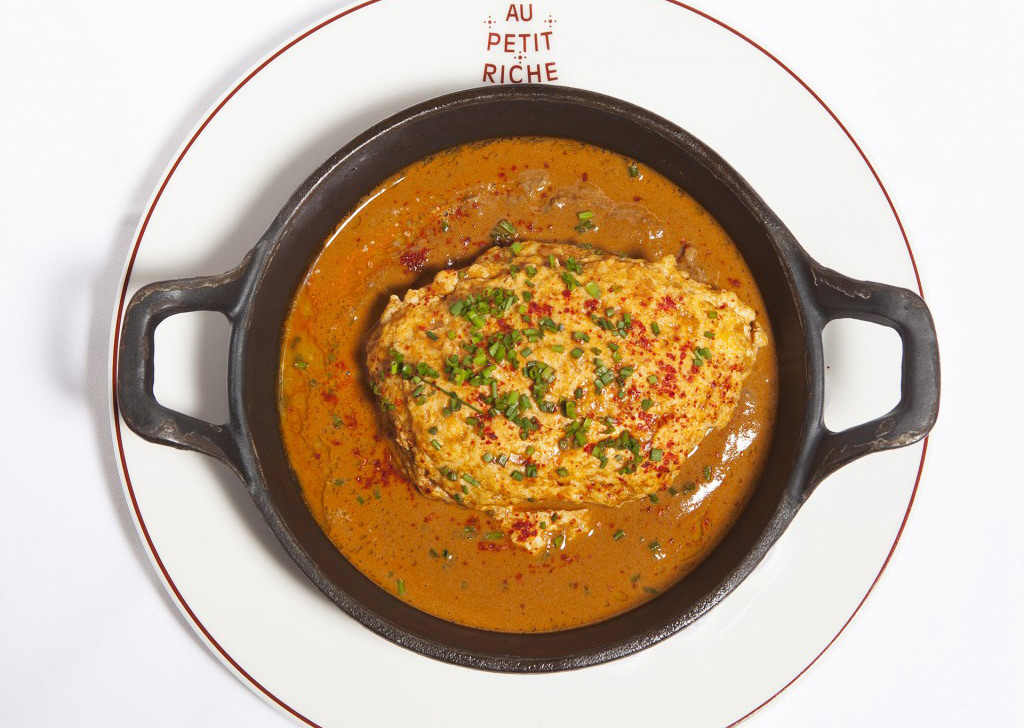 In the fish (19€ – 36€) you will find, for example, a delicious pike quenelle crustacean sauce or filet of Dieppe sole and julienne vegetables.
As for the meat, there are traditional dishes such as Charolais beef tartare, French fries and mixed salad, the 5A sausage with Vouvray, served with mashed potatoes and mustard sauce (22€), or an excellent Corrèze veal chop, mashed potatoes and veal sauce (34€).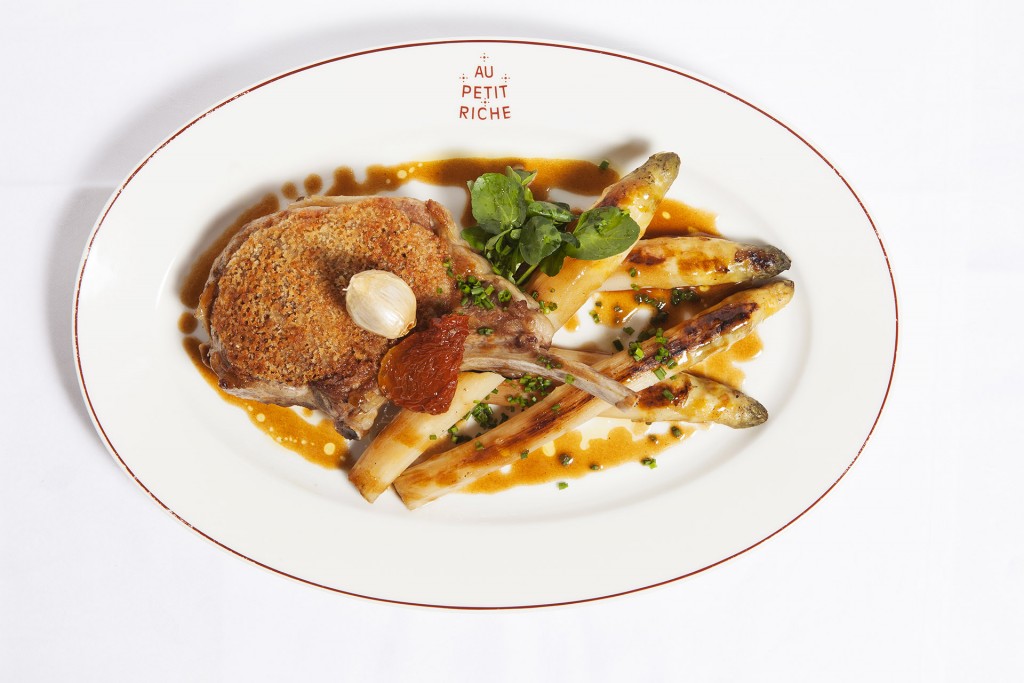 If, like me, you are a lover of rum babas, there is rum baba whipped cream (9€) and other delicacies between 7.50€ and 9.50€.
It should be noted that Le Petit Riche has probably one of the best cellars in Paris, specializing in Loire wines. The restaurant is indeed the owner of a troglodyctic winery near Vouvray, containing more than 5000 wines aging in optimal conditions.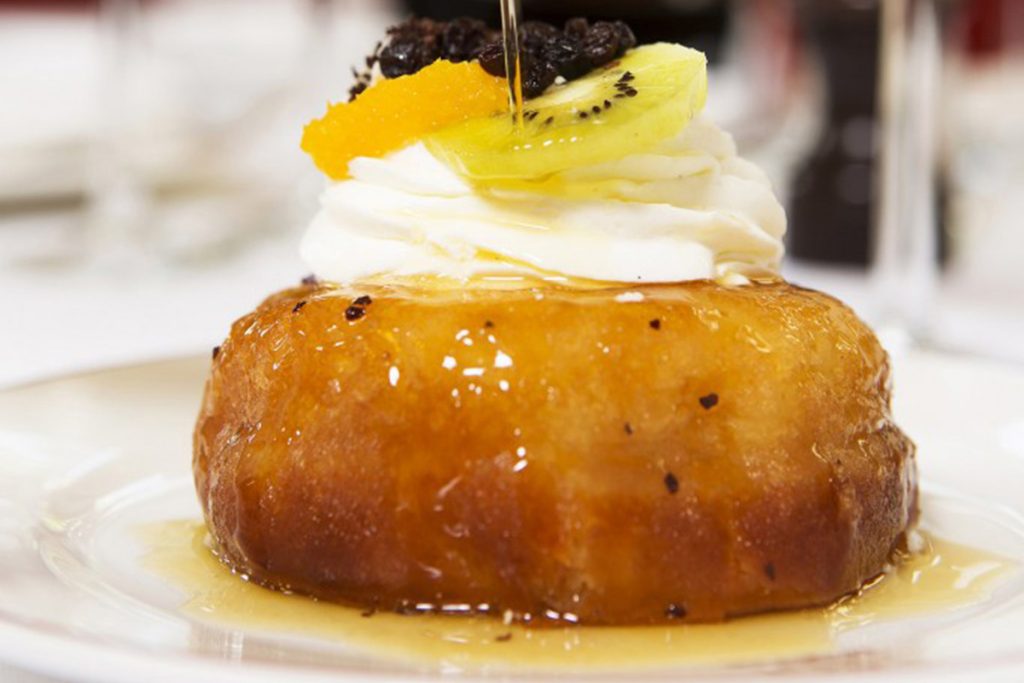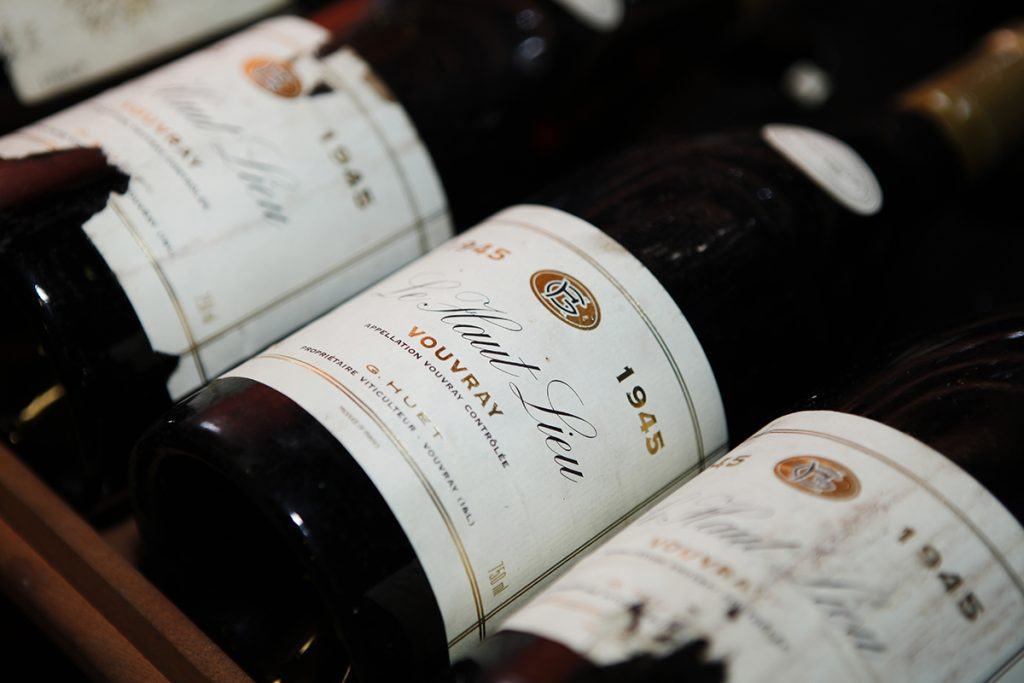 Finally, we leave this beautiful place with the feeling of having tasted delicious and generous traditional French cuisine, served with professionalism and appropriately priced.At Le Petit Riche 25, rue Le Peletier – 75009 PARIS
Tel. +33 (0)1 47 70 68 68
Open everday from 12pm to 2:30pm and from 7pm to 11:45pm http://www.restaurant-aupetitriche.com/en/