A meal at the Kei restaurant, a moment of weightlessness

It is true that fusion cuisine is fashionable, but this 1 Michelin star restaurant does not follow a trend. Kei Kobayashi, chef of theKeirestaurant, is a lover of French cuisine, which he revisits day after day with his Japanese culture.
"I want my customers to try my amazing cuisine and live a unique experience, and most importantly, find it very good! " He says. It seems that the goal has been reached: Ranked 11th by TripAdvisor, which contains over 13,000 Parisian restaurants, Kei had continued to rise since its opening in 2011.
If a gastronomic journey is able to carry you as high as the most beautiful symphony, and if the gustatory, olfactory and visual discoveries forge and intoxicate you with unforgettable memories, then you will not regret your experience at Kei.
His wish: to make those who sit at his table dream
It is a television show with the chef Alain Chapel that will be the revelation of Kei Kobayashi (Alain Chapel, three Michelin stars, best worker in France, trained Alain Ducasse). At 21, the restaurateur's son packed his bags for France and worked alongside Jean-François Trap and Christophe Moret (Alain Ducasse Restaurant at the Plaza Athénée).
He bought, with his wife, his restaurant in 2011 and quickly obtained his first star.
Even higher, farther and farther, that is what he learned from Alain Ducasse. With his chef, he challenges himself every day, he seeks fragrances, textures, colors to surprise its guests.
Does Heaven look like Kei's decor?
It's true that it seems a bit in the clouds. It's white, it's bright, clean but quiet and intimate. The table setup is simple but refined.
This decor, both classic and contemporary, expresses the cherished Japanese tradition and modernity. It is neither arrogant nor ostentatious, as if this kitchen Paganini wanted us to focus on what is on the plate.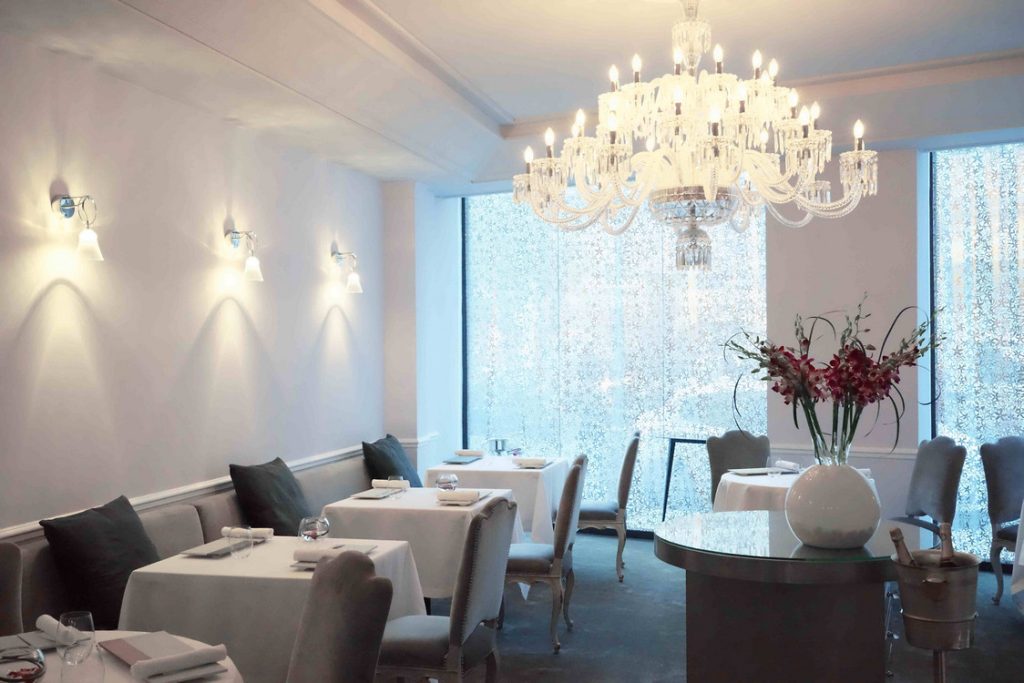 His dishes are works of art, taking us traveling without the cost
At lunch, three menus are available with 5 to 8 courses:
Lunch menu at 56 €
Tasting Menu at 120
Prestige Menu at 155 €
For dinner, 3 menus with 6 to 8 dishes:
Discovery Menu at 99 €
Tasting Menu at 145 €
Prestige Menu at 195 €
It is a food festival that keep coming in a never-ending symphony. We float, we fly!
The plate setup is a real graphic lesson, the harmony and softness of the colors create a moment of poetry. Assemblies that are dazzling to the eye and palate. It's subtle, delicate, and well-balanced in flavors and textures.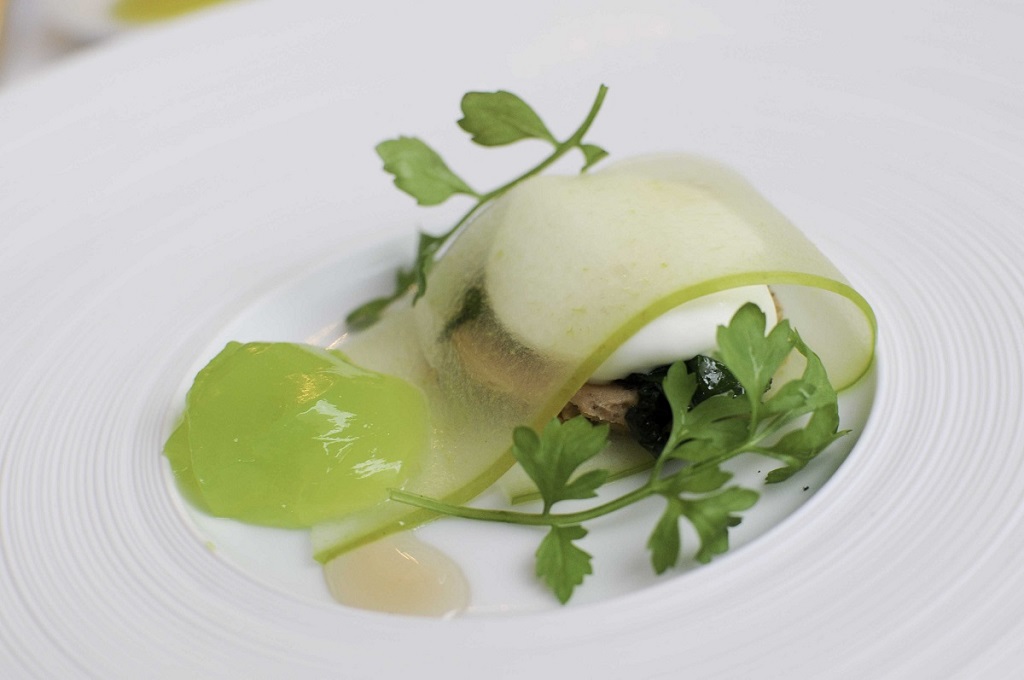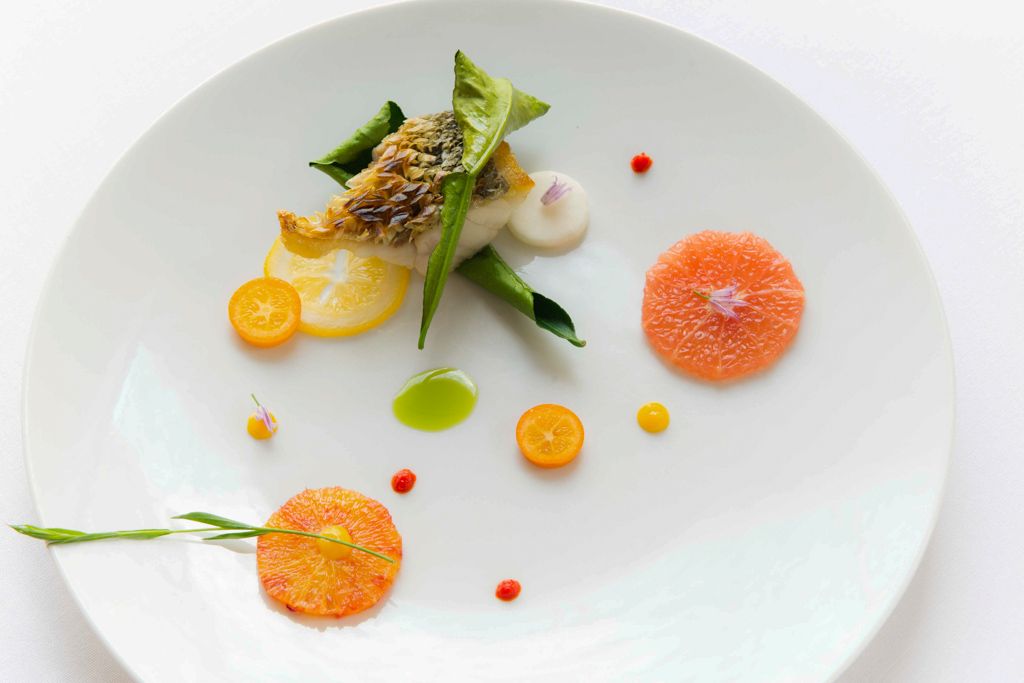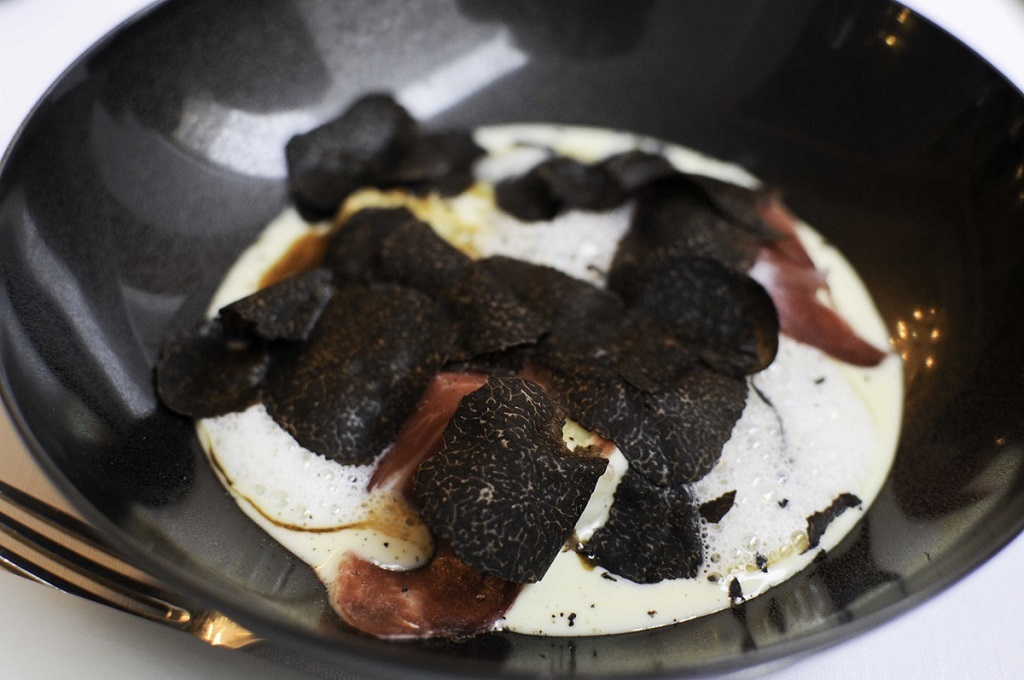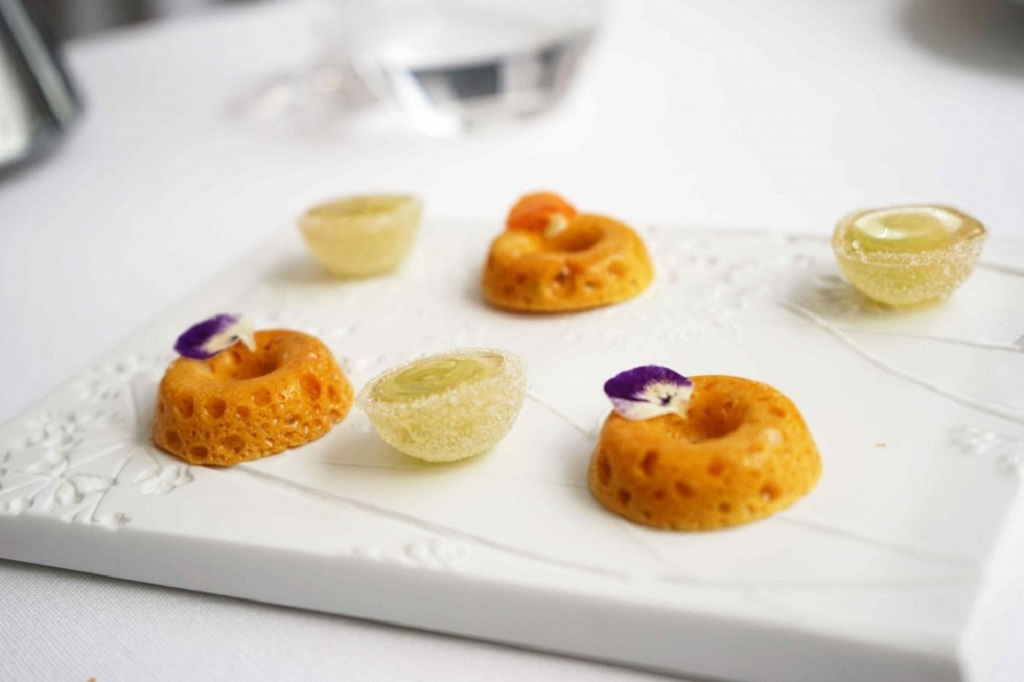 See the preparation of the stuffed artichoke tempura:
Kei Restaraunt
5 rue Coq Heron – 75001 Paris
Tel: +33 (0)1 42 33 14 74
Open Tuesday to Friday, except Thursday at noon