Renovations at the Hôtel États-Unis Opéra
A year ago, we began a major renovation program for the hotel, which has just been completed. Now we are pleased to show you a preview of the renovation in photos.
Renovations were done on:
The guestrooms
The lounge area of ​​the lobby
The meeting rooms
Guest room renovation: increased comfort and a more modern and bright decor
We took the liberty to remove the carpet and update with wood flooring, both for better cleanliness, give a more contemporary decorative look, and create a brighter space.
We changed all the bedding and we opted for brand name products. These include bed bases and two-meter long quilted mattresses that are both supportive and comfortable.
Finally, the entire textile decor was transformed: window coverings and curtains, bed covers, cushions, throws, and seat upholstery. We created three color schemes.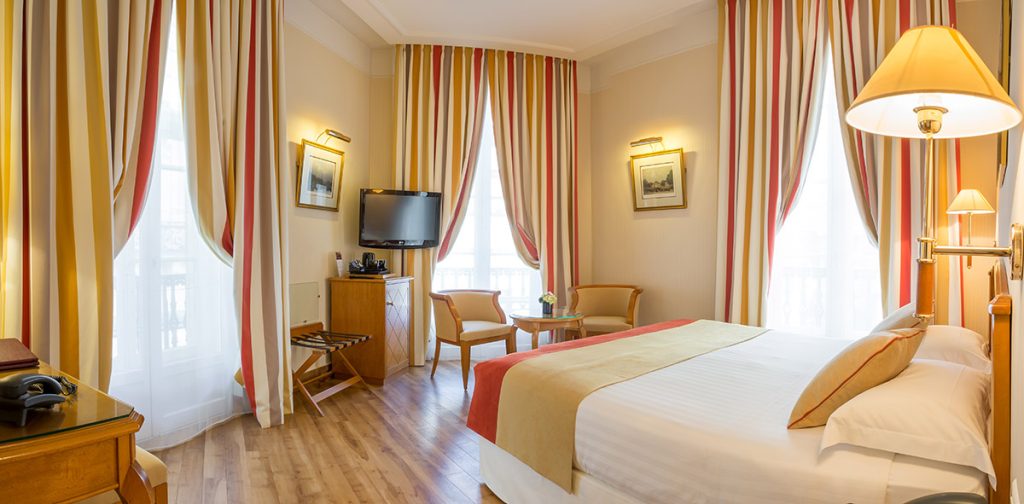 To ensure the best quality, we chose Italian fabrics and had them made in France.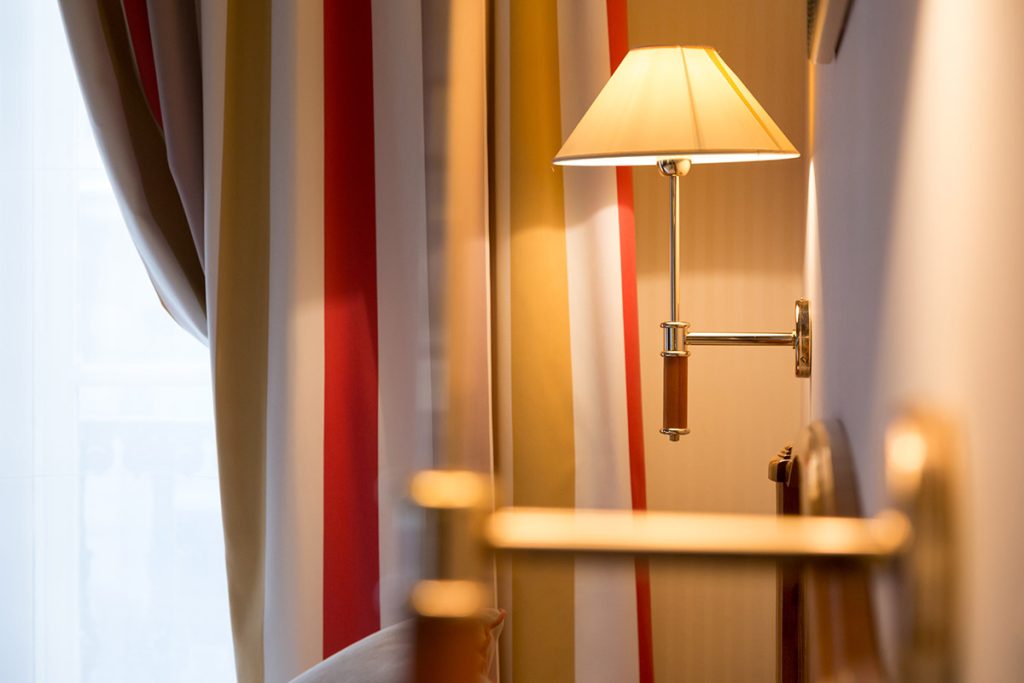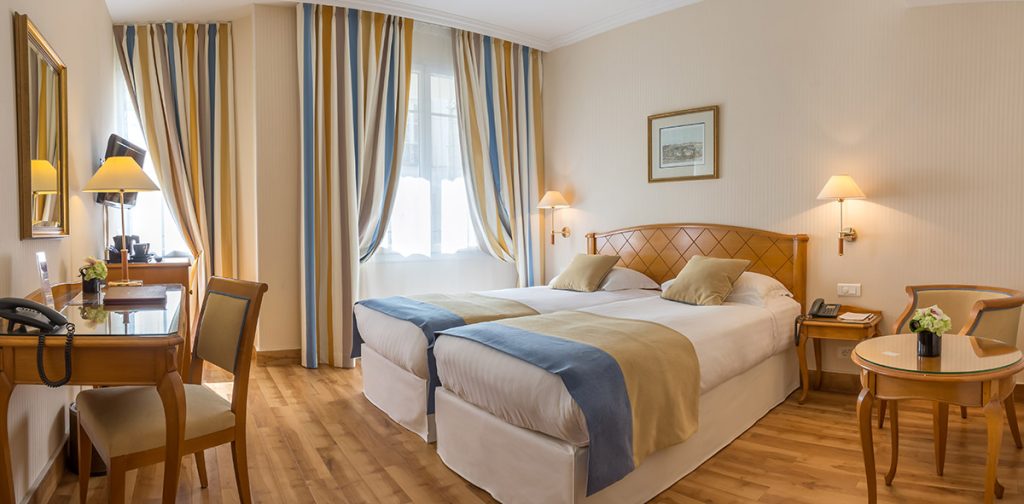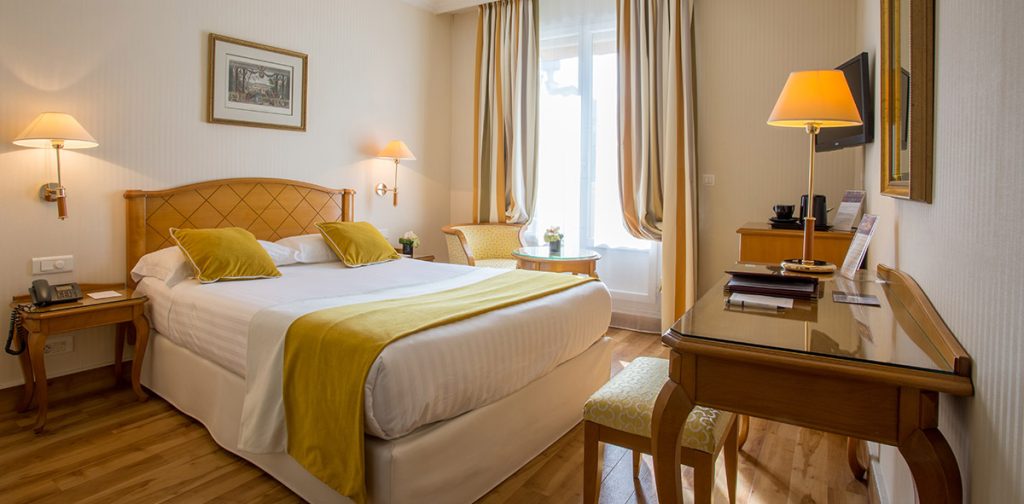 Tous les documents de communication ont été entièrement remaniés et nous avons ajouté un plateau de courtoisie pour offrir des boissons chaudes à nos résidents.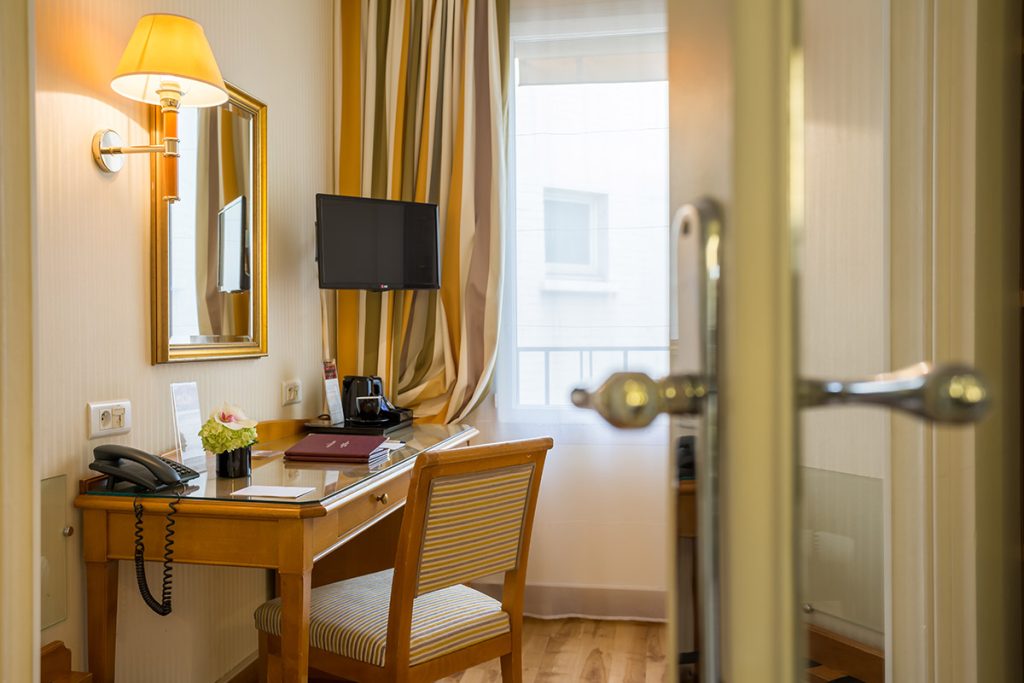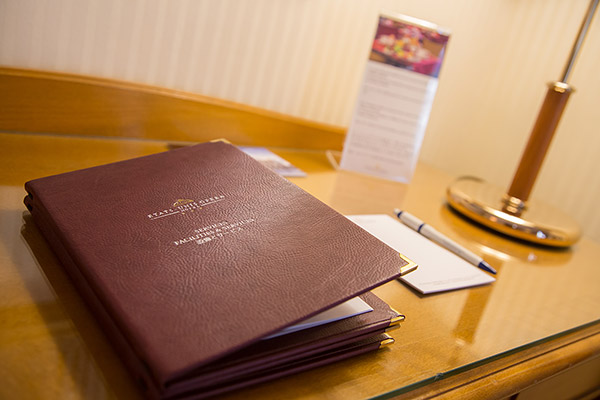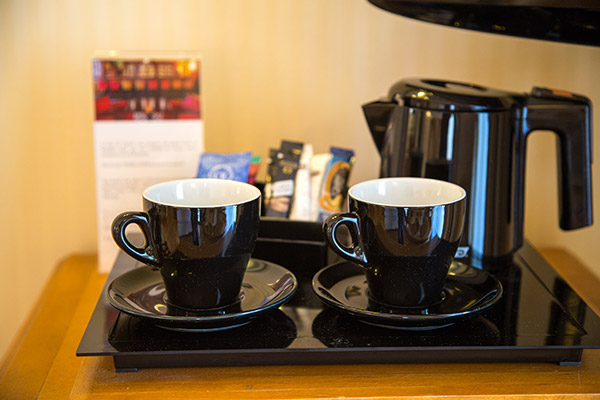 Finally, as we know it's very important to you, the WiFi speed was increased as we transitioned into high speed internet.
The lounge area of the lobby
In the lounge, we selected a French furniture brand to provide furnishings with comfort, elegance and robustness. The blinds were also replaced.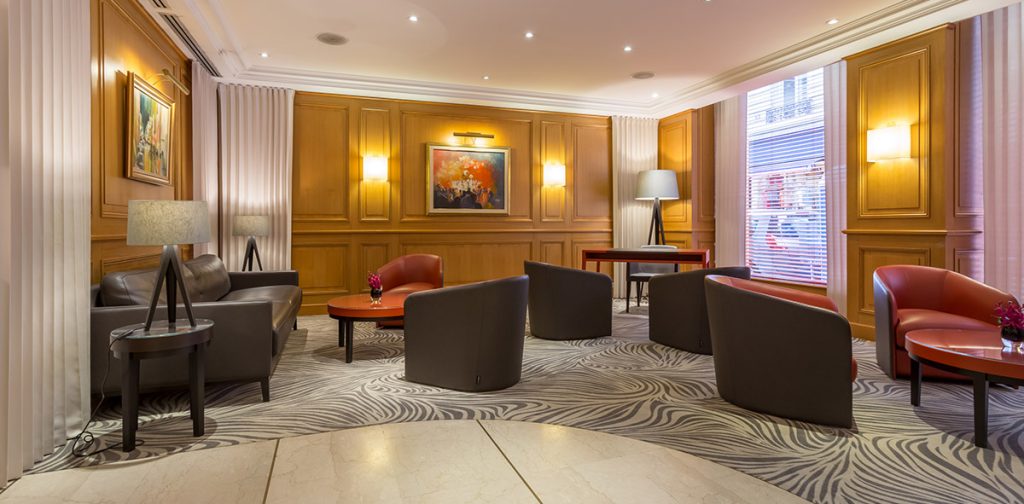 Meeting room
Finally, all the furniture, electronic equipment and wall decoration in our meeting room have been redesigned. We also reworked our buffet selection and lunch plates that can be served at the hotel bar, if our groups wish so.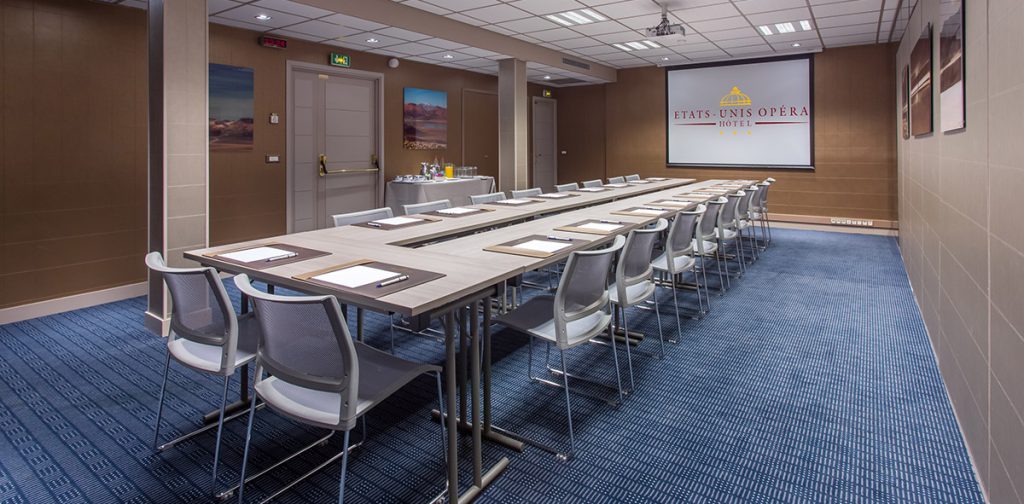 We are pleased to bring you extra comfort, leisure and services without affecting our existing rates.