The most literate restaurant in Paris
This fabulous place is located just behind the Etats-Unis Opera Hotel, facing Fontaine Gaillon, ad is owned by Gérard Depardieu (read our article).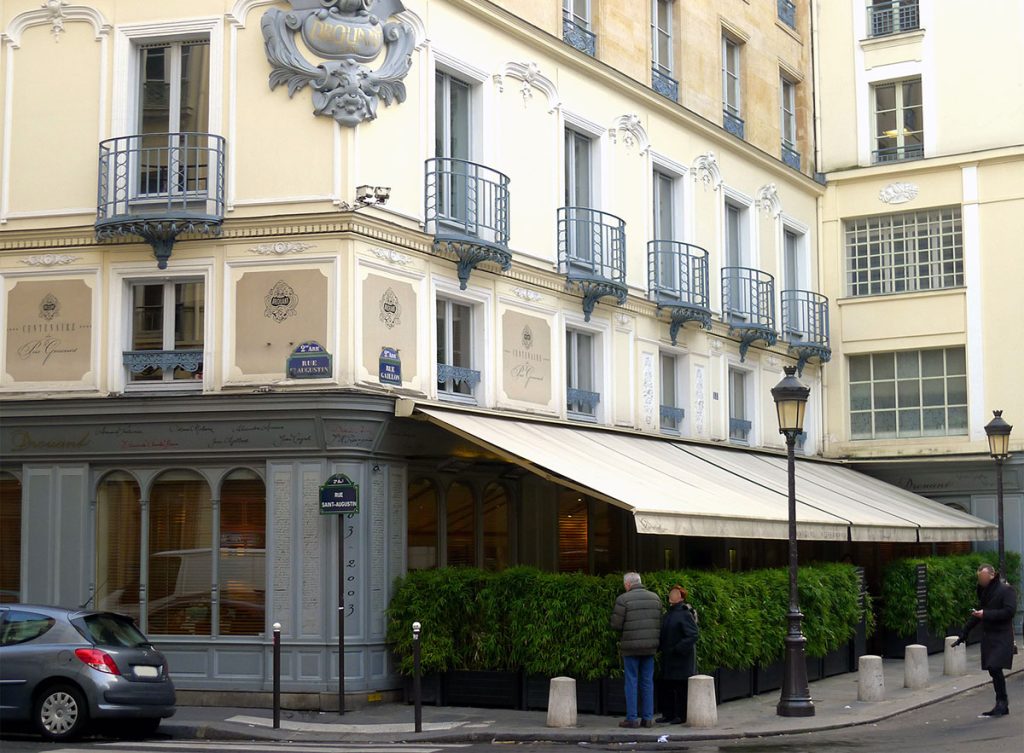 Founded by Alsatian Charles Drouant in 1880, Drouant was originally a tobacco bar. Very soon, the place became popular. Frequenters came here to taste the oysters that Charles Drouant used to bring from his brother-in-law, an oyster farmer in Brittany.
In 1946, Jean Drouant, heir to his uncle Charles, took over the management of the house and founded the Hotel School of Paris by Jean Drouant.
In 2006, Antoine Westermann both the 3-stars Alsatian chef and a relative of the Drouant family, becomes the new chief and owner of the place and renames the place to "Drouant by Antoine Westermann"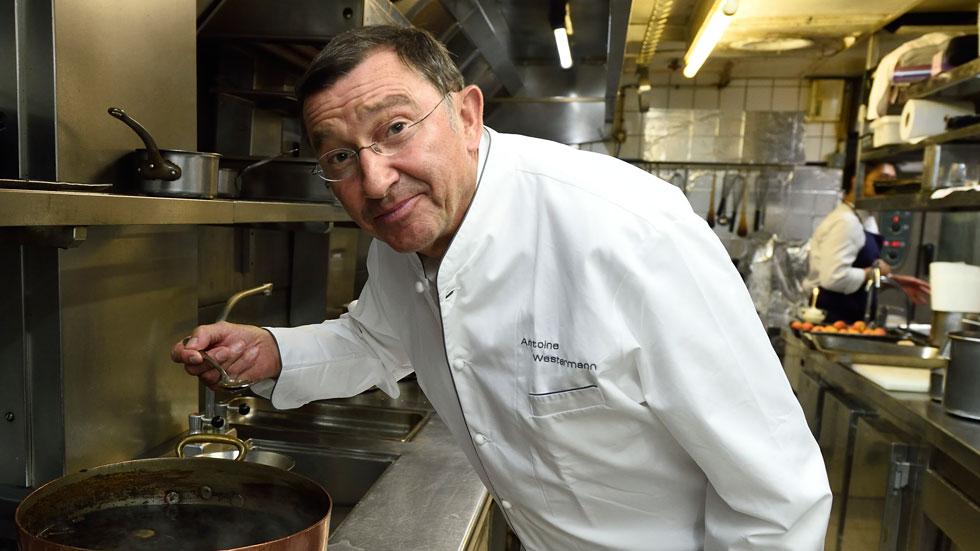 Antoine Westermann
Meanwhile, this elegant and refined restaurant has also been a home to Goncourt, the old and prestigious literary award. Since its creation in 1904, the award has become known and recognized around the world, and is presented every year in November. Founded in 1903 by Edmond de Goncourt, the Goncourt Academy gathers together to discuss literary news every first Tuesday of the month in the Goncourt lounge, on the first floor of the restaurant. During the meeting in September, the jury announces a selection of books and decides on the winner of the annual Goncourt Award at a luncheon during which they cast their vote.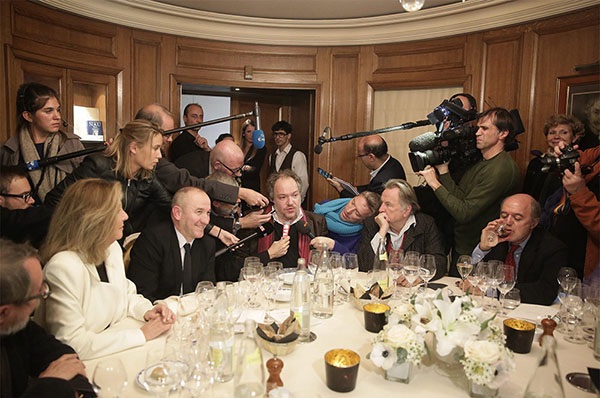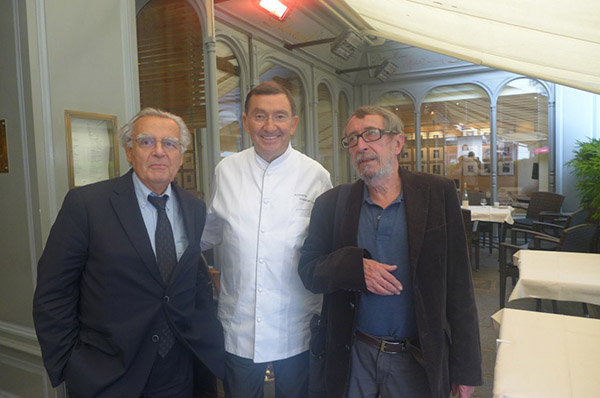 Finally, we propose this digestible pineapple recipe signed by Antoine Westermann. Preparation time: 10 minutes: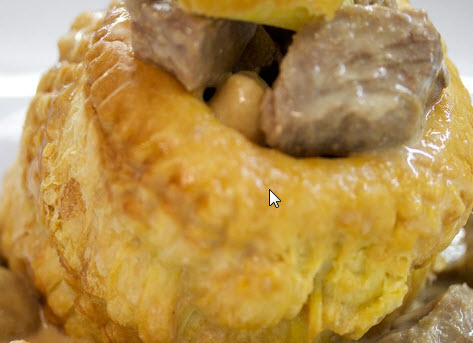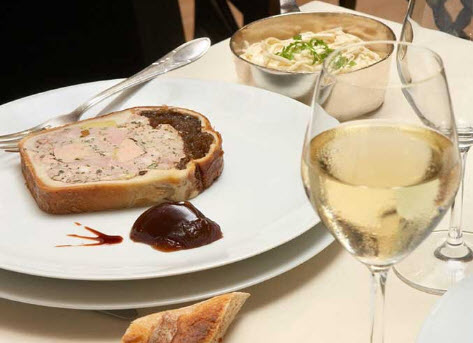 Cut pineapples into cubes and put them onto a rosemary sprig
Put caster sugar in a fairly large saucepan without water. Heat and brown them. Stir regularly and especially avoid overdoing
Then deglaze with 2 or 3 pieces of butter
When the butter is melted, mix pineapple and cook it. Do not cook it longer than 2 minutes
When the pineapple is caramelized, deglaze it again with a mixture of orange juice and lemon juice
After that, add the leaves that you previously removed from your rosemary sprig
Brew for 1 minute
Grate a lime on a plate
Serve and enjoy!
Drouant by Antoine Westermann
16-18, Place Gaillon – 75002 Paris
Monday to Sunday from 12:00 to 2:30 p.m. and 7:00 p.m. to 0:00.
Tel: +33 1 42 65 15 16
Website: http://www.drouant.com/