La Maison du Sake: close your eyes and you're in Japan
La Maison du Sake, established only two months ago in the neighborhood Montorgueil, is run by Youlin Ly, who received the title of "Sake Samurai" by the Japan Sake Brewers Association. As its name suggests, La Maison du Sake (French for "The House of Sake") is dedicated to Sake, in true Japanese spirit.
Youlin Ly in front of his
Sake is not a strong alcohol
Saki has nothing to do with the Chinese Baiju, that strong alcohol obtained by distillation and served to you in a "cheeky" glass accompanied with nougat.
As we wrote in our article on Workshop Issé (another place in Paris to enjoy Sake), sake is a wine made by fermenting rice and is just 14 to 18 percent proof. Originally, sake has been served in a small container called a "choko" or "guinomi" made of wood, glass or metal. Today, western wine glasses are used more commonly because it allows the flavors to better reach their fullness. Quality sake is usually drunk cold but can also be served warm or hot depending on the dish it's accompanying.
As in Japan: A mark of tradition and of modernity
The place is large (550 m²) and beautiful, prices are reasonable, and of course it's very Japanese!
The entrance is through the bar and its "sakeiary." To the right of the bar is a store and in the back of the establishment, an "izakaya". The izakaya is a bistro where you come taste liquor accompanied by small servings of food, somewhat in the spirit of tapas.
The design of the restaurant is airy, fresh and warm.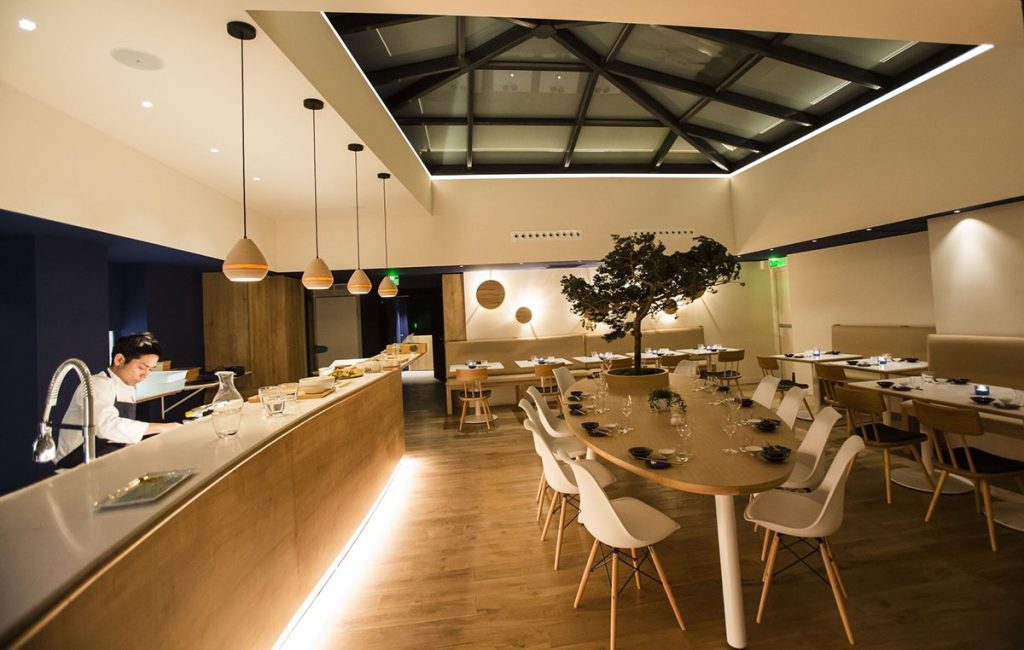 In the manner of a traditional izakaya, there are 3 small private rooms: Take care to place your shoes in a locker and step onto the tatami before sitting around the horigotatsu (a Japanese coffee table placed over a small pit where you put your legs). Close the clausta, if you want more privacy.
Fine sakes are offered. If Chinese Baiju is a rather rustic drink, sake is a precious wine with a higher price. It runs here between 30 and 50 euros a bottle. Carafes are available for between 15 and 25 euros for a large one and between 8 and 15 euros for a small one. You can also start with the reasonable prize of €3 a glass to test it out before you start.
Food is available for between €4 and €14 a serving. The flavors are subtle, and containers and presentation are in accordance with the Japanese culinary tradition: a lesson in stylishness. If you want dinner, count on about 4 or 5 servings.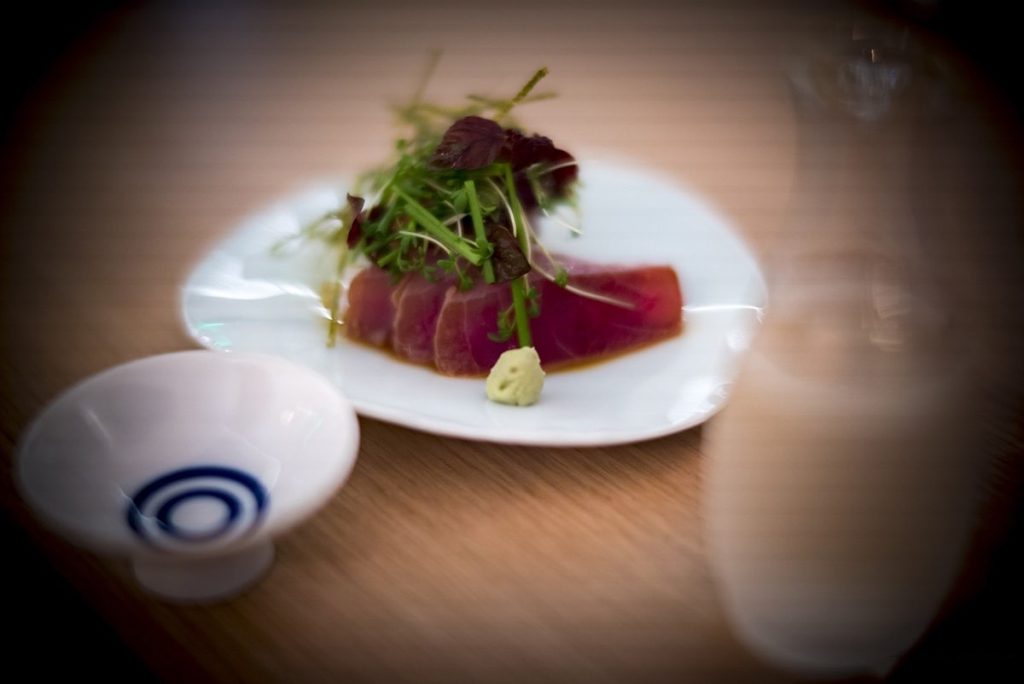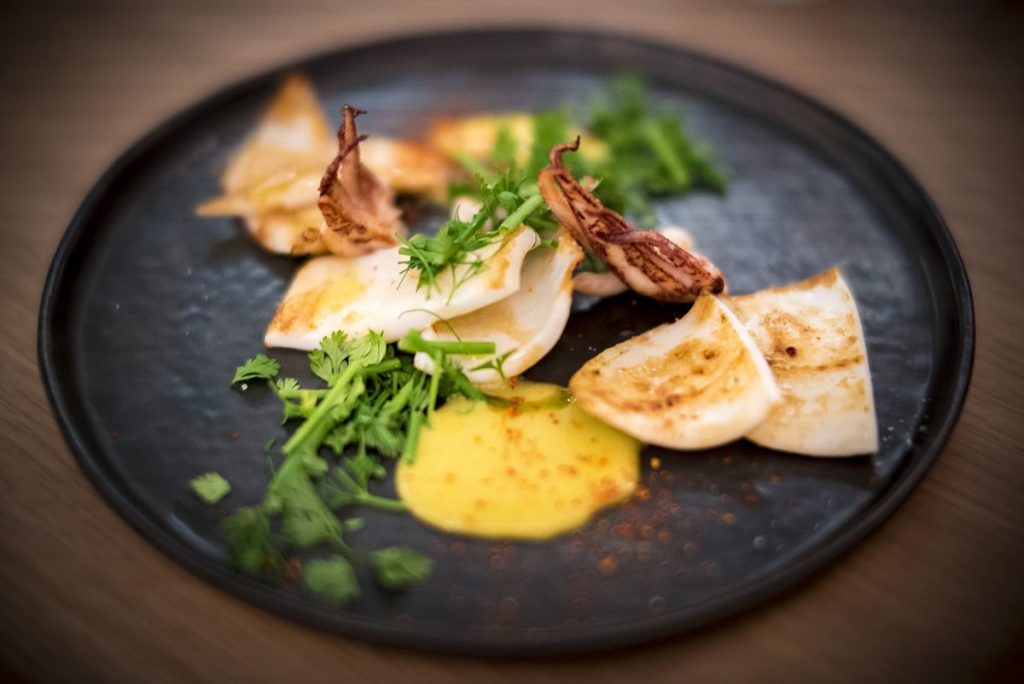 For lunch, only "Donburis" are served. Donburis are originally a rice bowl embellished with various kinds of fillings.
Donburis at La Maison du Sake are served in little boxes stuffed with meat, fish or vegetables. There are three menus:
Choice of donburi: €11
A donburi, with a drink or dessert: €13
A donburi, a drink, and a dessert: €15
Let's share
If you want to keep in the Asian tradition, forget the traditional "entrée-main dish-dessert" and opt for collective order of multiple dishes that will be placed at the center of the table and shared, as is done in the izakaya. In Southeast Asia is where more than anywhere else a companion stays true to the word's etymology: the one you share bread with.
A prefecture in the spotlight every month
La Maison du Sake chooses a Japanese prefecture each month. I went on a Sunday, and I was able to check out 5 producers from Shikoku Island. Tastings were very courteously offered. I tasted 3 excellent sakes and was handed a small booklet as attractive as it was instructive on the production on Shikoku Island.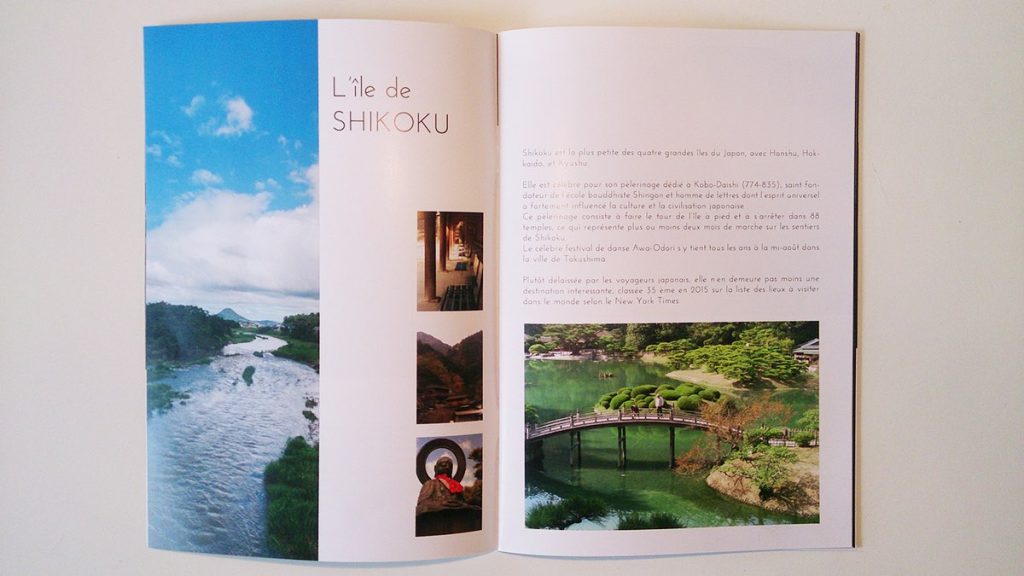 LA MAISON DU SAKE
11 rue Tiquetonne
75002 Paris
Tele: 09 67 61 97 03
Entrées from €4 to €7
Main Dishes from €7 to €14
Desserts from €5 to €6
website: http://www.lamaisondusake.com/
Schedule:
Shop: Every day except Sunday from 11:00 a.m.
Donburis: Every day except Sunday from 12:00 p.m.
Restaurant: Every night from 7:00 p.m.
Bar: Every night from 5:00 p.m.