The Bouillon Chartier: A trip through "belle époque" Paris
A legendary establishment which is unlike any other; an atmosphere which will plunge you directly into Paris of the belle époque.
Do not come to the restaurant expecting gourmet food. This is ordinary, reasonably priced, everyday cooking in a place with a wonderful atmosphere. This restaurant transports you back to the Paris of the early years of last century. Mistinguett, Maurice Chevalier and later Piaf and Cerdan were customers.
The Chartier brothers founded this public canteen in a former station building in 1896. The workers or clerical staff who ate there could "have their own serviette". Regulars would leave their effects in their own little draw.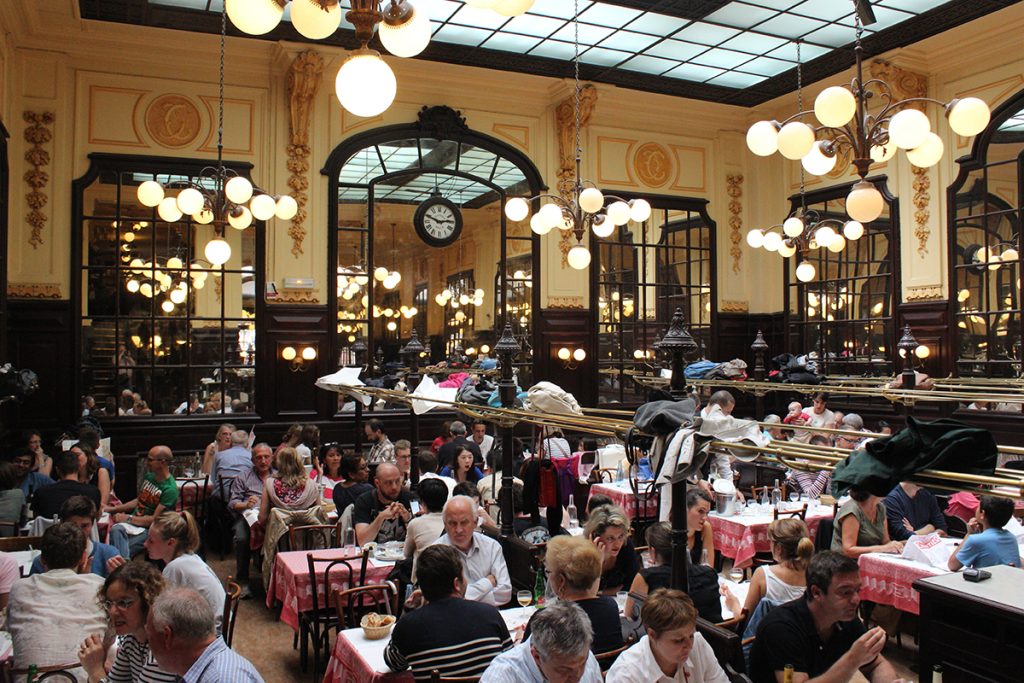 The trip starts in the small alleyway off the rue du Faubourg-Montmartre. Come if you can just after opening, around midday or 7.30 p.m. as it is always crowded. You will be met by the serving staff and shown to your place. Do not be surprised to share your table with other customers; it is the house style. Then you can chat informally with them.
Look around and find yourself in 1900. It's all around you. Notice the waiters in their traditional black jacket with their long white aprons. Service is fast and efficient. They take your order and bring your food in no time.
You will find all the traditional French dishes on the menu. For instance, I like leeks with vinaigrette, snails, beef muzzle vinaigrette, andouillette grilled in mustard and calf head in gribiche sauce. The entrées cost from 1.80 euro to 6.80 euro while the main dishes are from 8.50 euro to 13.50 euro.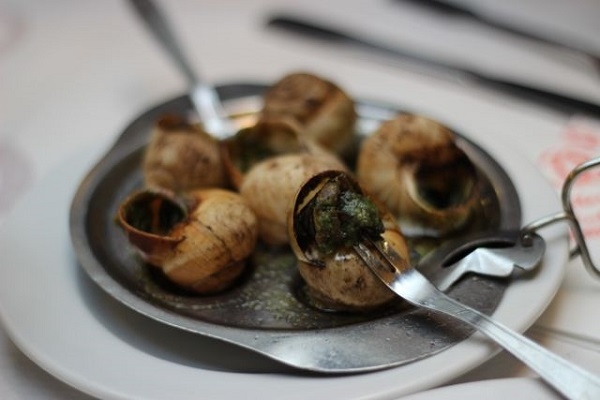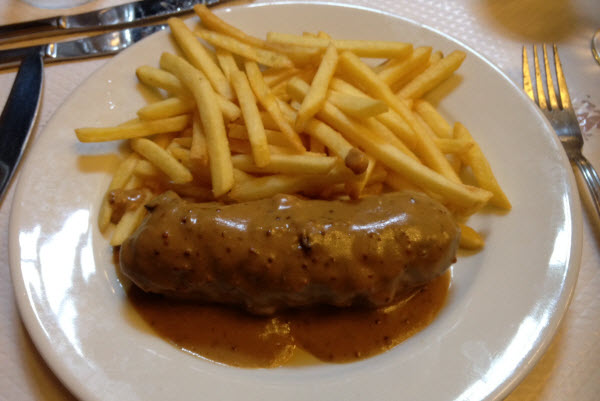 You will not miss the ritual of paying the bill. Like the order it will be scribbled on the paper tablecloth by the waiter; just like in the old days.
Bon appétit!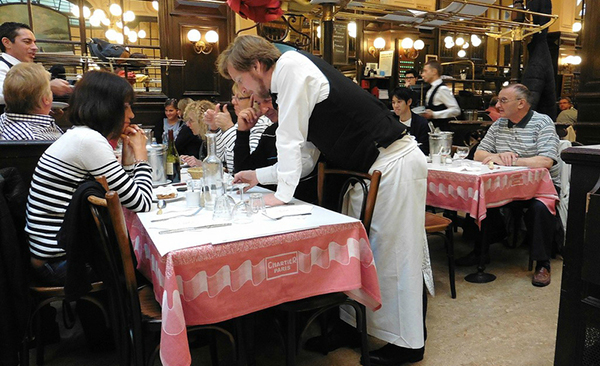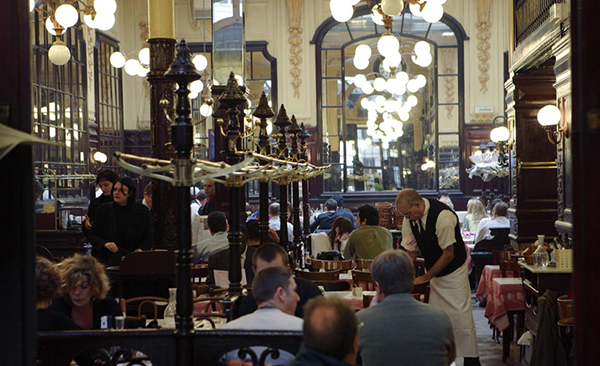 Practical information:
Chartier
7 rue du Faubourg Montmartre – 75009 Paris
See the menu
Opening hours: Daily from 11.30 a.m. until 12 midnight.
Web site: www.restaurant-chartier.com