Le Petit Colbert, Parisian bistro
Le Petit Colbert is a traditional Parisian bistro serving home-made dishes
Le Petit Colbert is located on the former site of the Mellifère Restaurant, only a two minute stroll from the Etats-Unis Opéra Hotel and close to the Bouffes Parisiens and Michodière Theatres. This typically Parisian bistro features classical décor from the Belle Epoque era, with bistro tables and chairs from early last century, large mirrors, copper decorations and mosaic floor tiles.
Everyone knows the famous Grand Colbert in Rue Vivienne. That great establishment bought the former Méllifère in 2011 to turn it into its little brother.
The bistro's authenticity can be seen in its pretty, classical front window and lovely terrace – which incidentally is the perfect place to enjoy a lunch in the sunshine. No need to ask twice, just hand me the menu!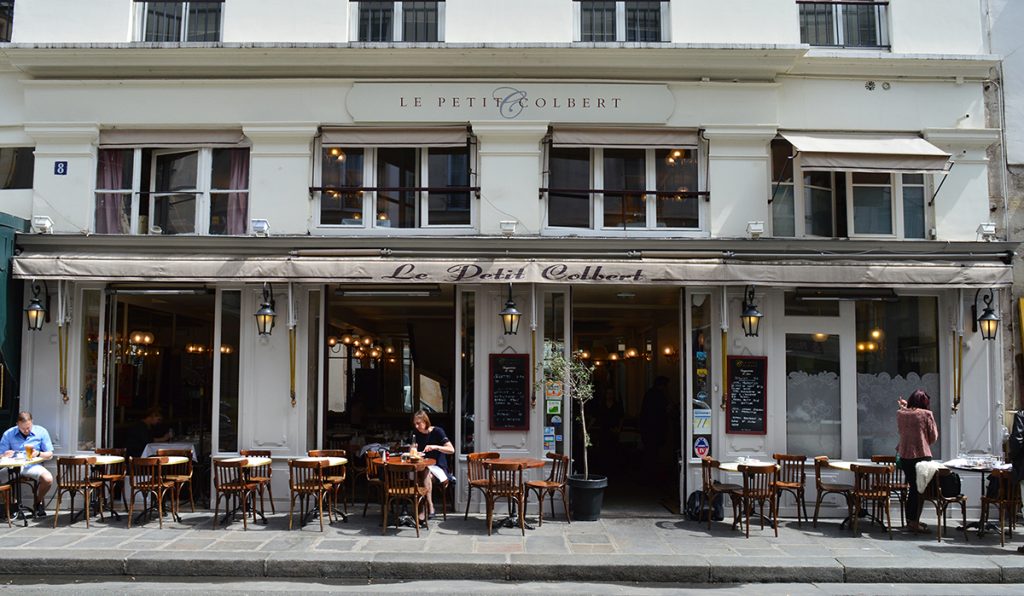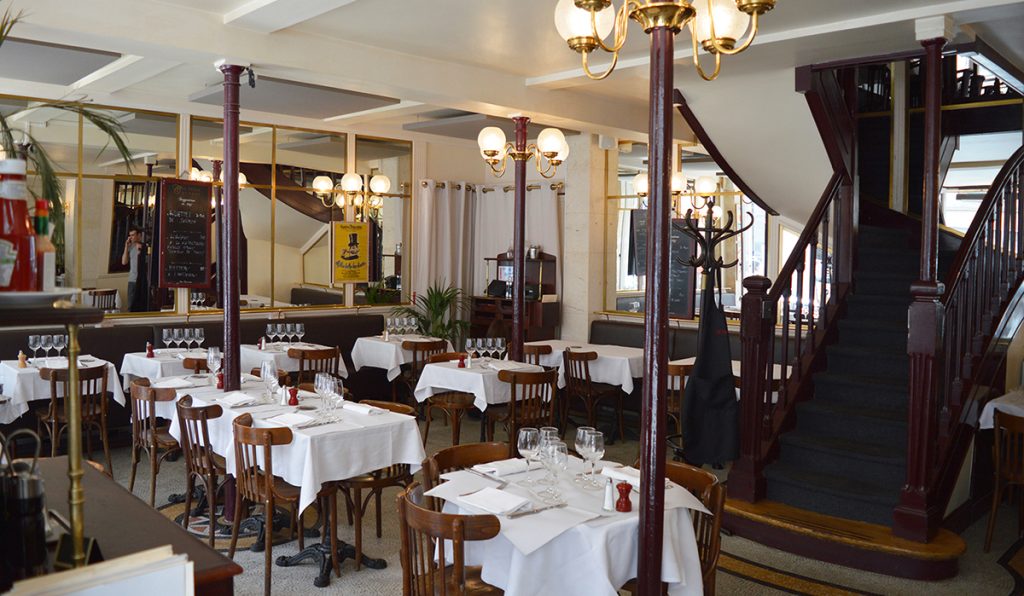 Such a traditional French bistro menu! Seasonal dishes with seasonal produce: eggplant caviar, salmon tartare, sea bass filet, duck confit, veal kidneys, skate wings and more. In line with recent legislation, the owner proudly and clearly indicates which dishes are home-made – nearly all of them in fact!
I put the question to the manager, who told me that all the ingredients are indeed fresh: fish, meat, vegetables, béarnaise sauce and herbs. Even the fries are home-made! Here, 'freezer' is a dirty word. There are also weekly specials. Today it is salmon rillettes (€7.50) and Neapolitan linguine with fresh basil and country ham (€15).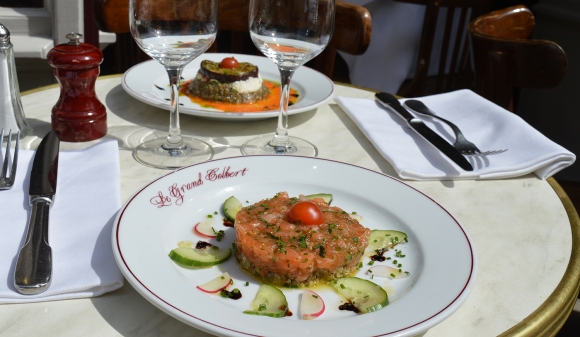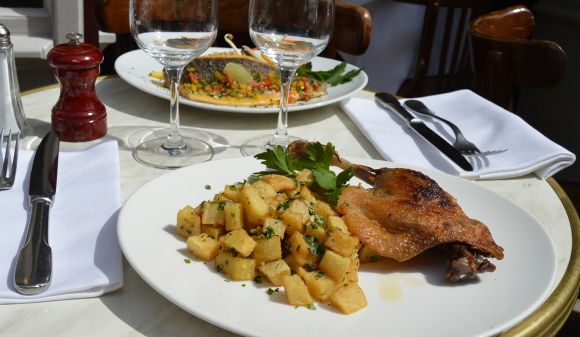 First courses range from €6.50 to €15.50, main courses from €14.00 to €24.00, and deserts €7.50 to €12.
Now let's talk wine. When I visited, the wine list was being overhauled. The young restaurant manager plans to offer a selection of wines sourced directly from boutique producers. Those wines alone merit a second visit. Expect to pay €4.50 to €6.50 for a glass and €21.00 to €65.00 for a bottle.
As tradition demands, the duck confit is cooked in duck fat over a low temperature and served with freshly prepared sautéed potatoes. And don't forget to try the Baba au Rhum. The Italians love this dessert and I tasted a large number of them in Naples. And at Le Petit Colbert, I was not disappointed!
Enjoy the sunshine and bon appétit!
Le Petit Colbert – 8 Rue Monsigny – 75002 Paris
tel : +33 (0)1 40 20 42 16