Workshop Issé and the Bis restaurant
Workshop Issé and the Bis restaurant
If you have a craving for a saké tasting paired with exquisite Japanese dishes in the heart of Paris, Workshop Issé (and its adjoining restaurant, the Bis) is the perfect place for you. This can't-miss location is right next to the Hôtel États-Unis Opéra.
It's a fine food store and gourmet restaurant all in one, with a special focus on sake.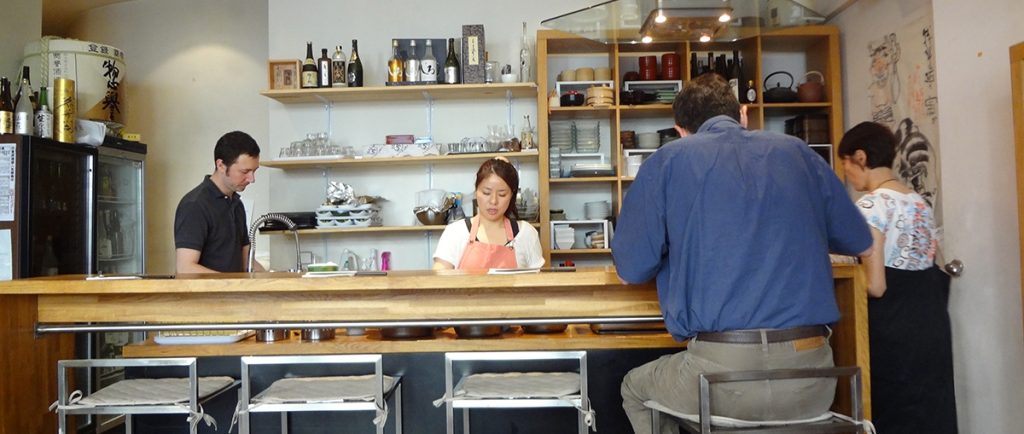 Workshop Issé is, as its sign says, a "little corner of Paris that whisks you straight to Japan with its vibrantly authentic flavors and smells. We've selected the very best products of the finest natural quality." People say that it has the best selection of saké in Paris!
In the shop you'll find saké (of course) and fine food products with no extra additives made by small Japanese producers using authentic, traditional techniques. Products are sourced and selected personally by Mr. Toshiro Kuroda, a renowned saké expert and owner of the Issé brands.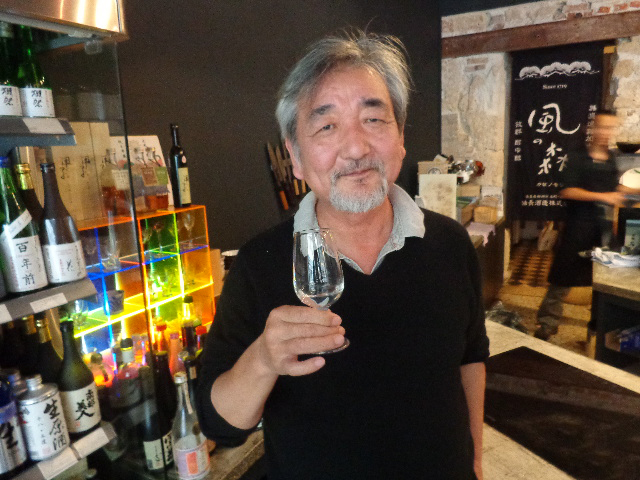 You'll also find soy and miso sauces, vinegars, seaweed products, spices, daishi (a broth made of seaweed and/or bonito, a cousin of tuna) and a selection of rice and noodles.
Today saké is a newfound source of inspiration for Michelin-starred chefs. Eric Briffard, a meilleur ouvrier de France (Best Craftsman in France) and head chef at the Hôtel Georges V, was introduced to saké by Mr. Kuroda and now includes a selection of dishes carefully paired with different varieties of saké on his menu.
As our Japanese friends already know, saké is a type of wine with an alcohol content of between 14 and 17%. It is made from fermented rice. It is not a distilled product and is nothing like the Chinese alcohol known as baiju, which is a rice-based alcohol that is extremely strong and burns in the throat.
The Japanese first started making saké starting in the third millennium BC, once they started developing rice paddies. Rice first needs to be polished to strip away the vitamins and protein while maintaining its starchy core. There are two main families of sake: Ginjo sakés and Junmai sakés. Junmais have no added alcohol, which is why they are a favorite among purists.
Mr. Toshiro Kuroda explained all this to me and had me try two different sakés. This wine is discreet, subtle and complex. A red wine is bold and has its own strong personality. Saké seems softer and more discreet, allowing it to be paired more easily with foods such as cheese, fish, veal and even stronger flavors like jamón ibérico.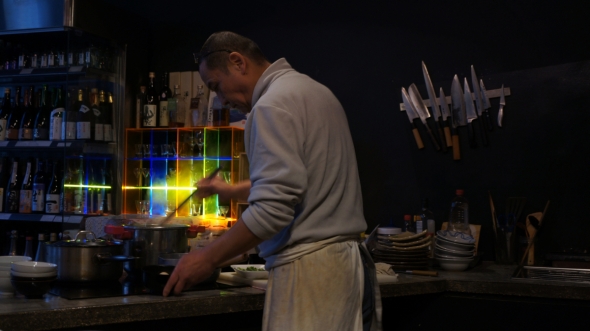 The menu changes every day. On the day I went, the Bis offered a selection of starters for between €12 and €14, including a dish of thin slices of raw scallops with beetroot, cilantro, hazelnut oil and a fromage blanc sauce, as well as a tartare of prawns with marinated vegetables, avocado and a miso sauce. Other highlights include octopus, crab, veal, and more.
3 dishes: jamón ibérico with white miso (€18), sweet and savory duck confit with soy sauce (€17), braised sukiyaki (slow-cooked beef and raw vegetables, €35).
You can enjoy your saké with a direct view of the chef as you admire his culinary talents at work. Please note: there are only 10 tables, so make sure you call ahead to book a table.
Kampai!
WorkShop Issé and Bis
10 et 11 rue Saint-Augustin – 75002 Paris, France
Tel. +33 (0)1 42 96 26 74
Lunch at the Workshop: Monday to Saturday. We open at 12 pm (noon) and the last dinner service is at 2 am.
Dinner at the Bis: Tuesday to Saturday from 7:30 pm.
Workshop Issé: http://www.workshop-isse.fr/