The Caffè Stern and the Passage des Panoramas
Paris is a town of hidden passages. Although there were more than 150 under the Second Empire, nowadays, around thirty remain. They epitomise Paris of the 'Belle Époque' and retain an authentic and traditional atmosphere.
Stroll down the Boulevard Poissonnière, near the Hôtel États-Unis Opéra, perhaps stopping off at the Musée Grévin. Two outstanding passages are situated opposite one another: the Passage Joufroy and the Passages des Panoramas, home to more than 260m of galleries just waiting to be discovered.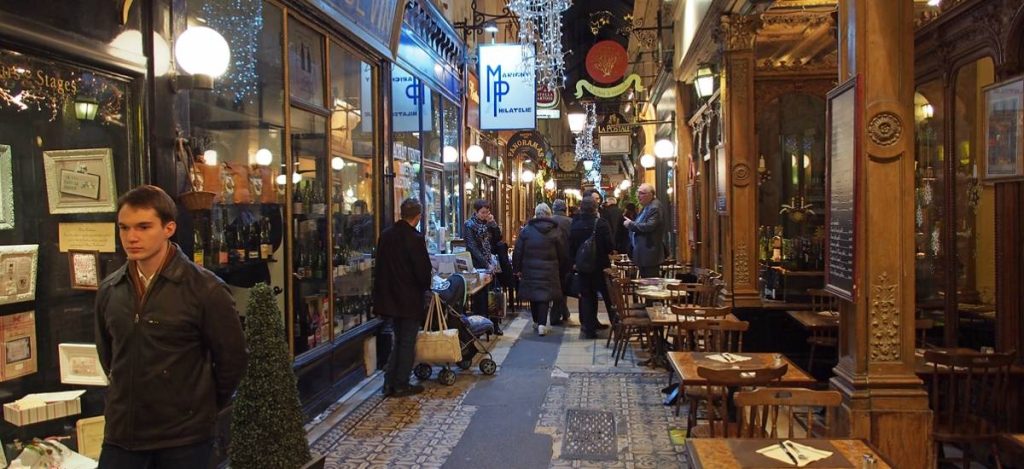 The Passages des Panoramas was built in 1799 and renovated in 1830. It has recently experienced a revival and a positive change of fortunes. Traditional, eclectic and timeless boutiques, cafés and restaurants abound, miles from the mainstream shopping malls which increasingly blot our landscape.
Caffè Stern is situated almost at the end of the passage. The boutique, which is classified as an historic monument, has remained unchanged and is one of the oldest in France. In 1834, an engraver by the name of Stern set up shop here, and became renowned for his high-quality work: menus for some of the biggest restaurants in town, medals, bank notes and share certificates were produced in this workshop, situated a stone's throw from the Paris Bourse. It's obvious why, at the back of the boutique, there is a huge safe with a 50cm thick reinforced door.
The premises were closed for nearly seven years for renovation, which was conducted with great skill and respect for the original internal architecture, discretely incorporating modern elements. The Alajmo brothers, owners of the 'Le Calandre' restaurant in Padoue and the 'Gran Caffè Quadri' in Venice came together with David Lanher, a passionate chef who owns a dozen restaurants in Paris. They called upon the services of architect Dominique Averland and designer Philippe Starck to bring to life the place that everyone is already talking about.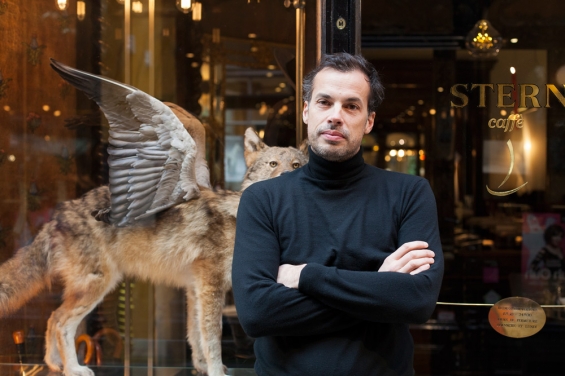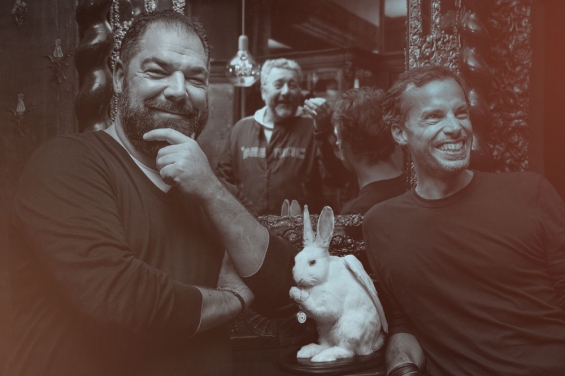 In terms of personality, quality, originality, finesse and culture, this Italian restaurant is one of the most interesting private addresses in the capital. Thanks to Antoine Mery, chef and culinary consultant who worked with Philippe Stark, for introducing us to this newly opened hidden gem.
It is not decorated in the Baroque style, but the original décor has simply been perfectly renovated. There are Starckian touches: a bejewelled wolf and lynx guarding the entrance and a white rabbit holding his traditional pocket watch. 18th century woodwork, herringbone parquet flooring, cuirs de Cordoue, and furniture from the 16th-18th centuries, not to mention the open views of the kitchen.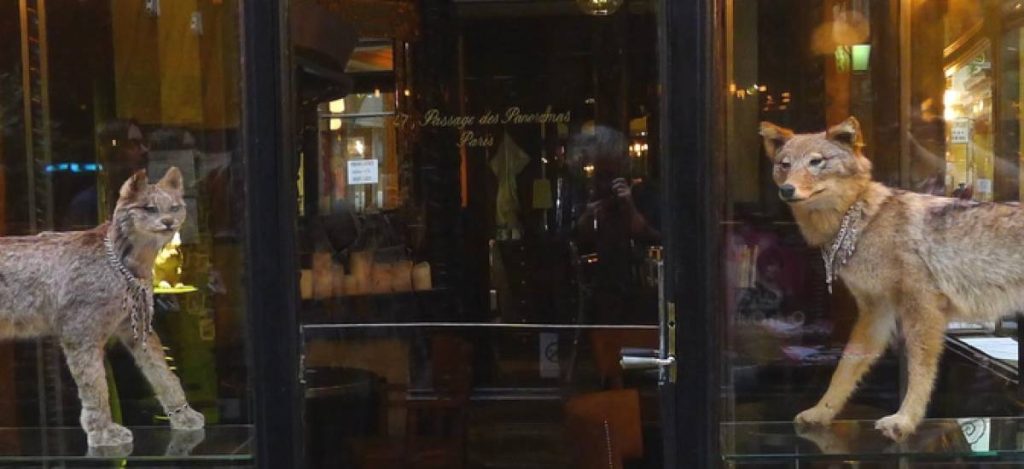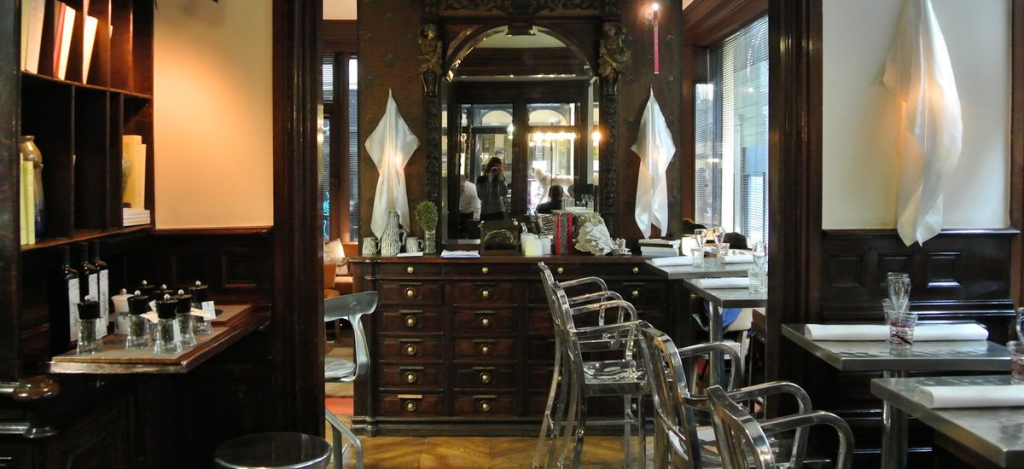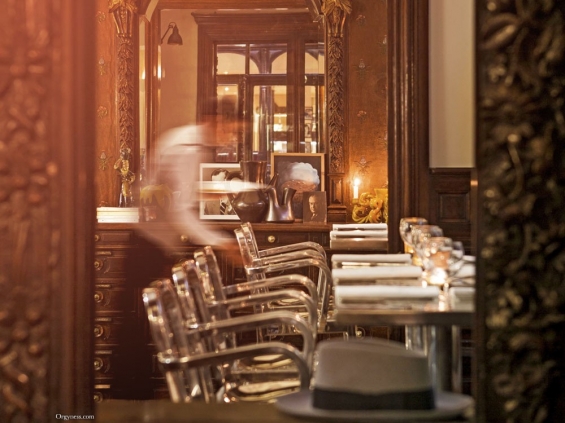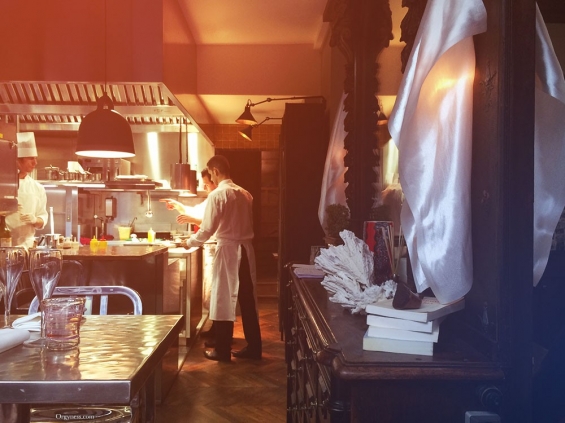 The coffees it serves are reminiscent of those served in good cafés in Italy and which are increasingly difficult to find in Paris. The coffee beans are ground for each of its typically Italian coffee recipes: from the classic espresso to the 'Lì per lì', a small cappuccino originating from Trieste and the 'Senza fretta', prepared in a Neapolitan cafetiere.
It's also an opportunity to taste some reasonably priced nibbles (€2.50).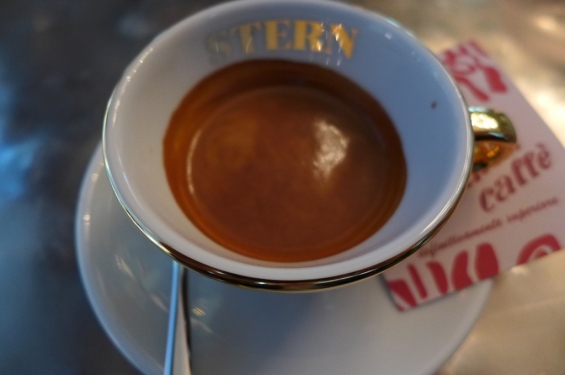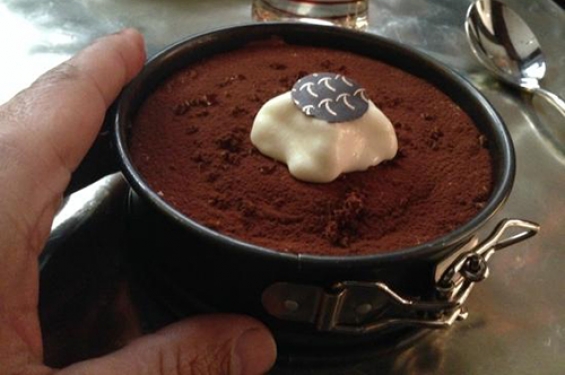 Eating here isn't cheap, however, with a meal costing between €90 and €100. There would appear to be some debate as to whether or not this restaurant represents good value for money.
The second drawback is that we have begun to expect toilets which reflect Philippe Starck's creativity. The single cubicle in this restaurant, which you often have to wait your turn to use, falls somewhat short of the mark.
But these reservations aside, it is a venue not to be missed and if you speak Italian, you may chat with the waiters, all of whom have an unmistakable Italian accent.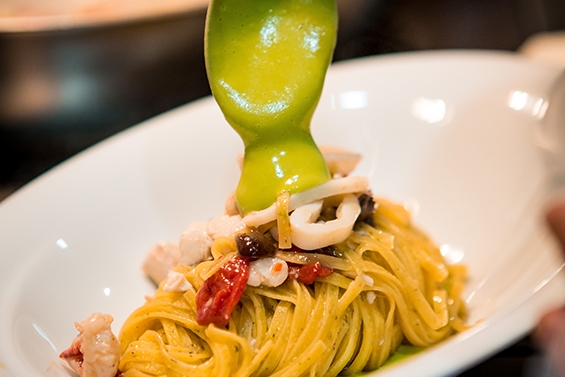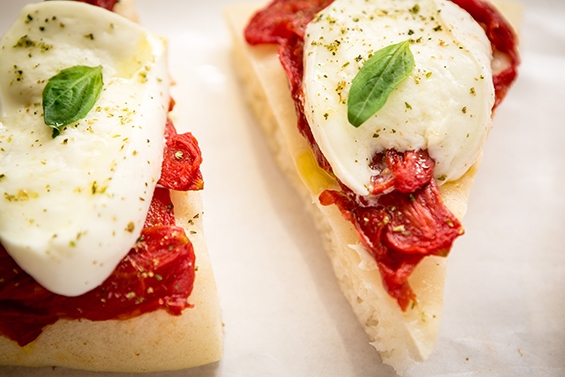 Caffè Stern
47, passage des Panoramas – 75002 Paris
+33 (0)1 75 43 63 10
Opening times :
From Tuesday-Saturday 8.30am to midnight.
Lunch from 12.30pm to 2.30pm
Dinner from 7.30pm to 10.30pm.
Closed on Sundays and Mondays