La Fontaine Gaillon, 2 Michelin star restaurant
A sunny terrace just behind the Hôtel des Etats-Unis Opéra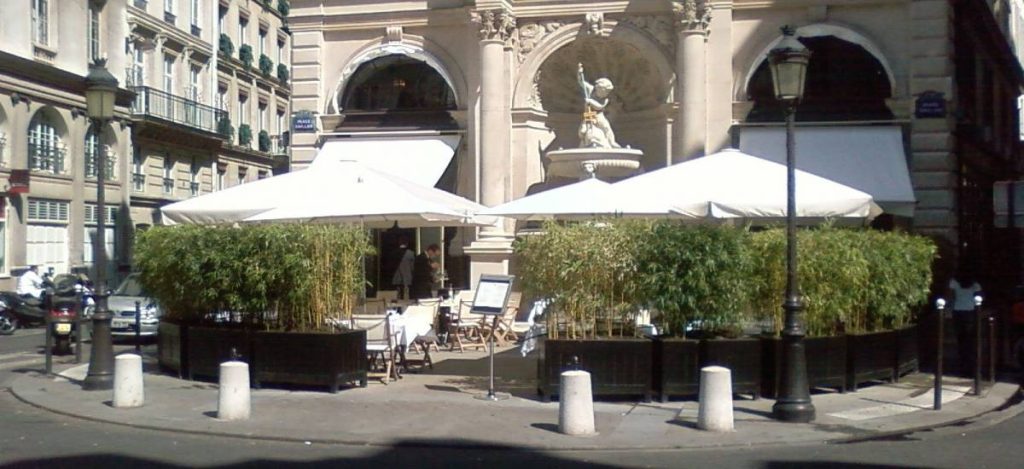 The "La Fontaine Gaillon" restaurant is located on a small charming sunny square. The building is a beautiful seventeenth century mansion that was the residence of the Princess Bourbon-Conti, daughter of Louis XIV. The restaurant was taken over in 2003 by Gerard Depardieu and Carole Bouquet.
Chef Laurent Audiot's cuisine has all the illustrious qualities of French gastronomy that its two Michelin stars would suggest.
At midday you can enjoy the pleasant terrace and fountain. Dinner is also served there on warm summer evenings. The restaurant offers 5 intimate and beautifully decorated lounges if you prefer to eat inside.
There is plenty of seafood on the menu with prices starting from around €20-23. The average price of a dish is between €30 and €40.
Several set menus are available and there is an excellent wine list with around a hundred wines ranging from €30 to over €500.
The restaurant is closed for three weeks in August. Booking is recommended.
La Fontaine Gaillon – Place Gaillon, 75002 Paris
Monday to Friday from 12:00 to 2:30 p.m. and 7:00 p.m. to 11:00 p.m.
Tel : 33 (0)1 47 42 63 22
French : http://www.restaurant-la-fontaine-gaillon.com/fr/