La Galerie Vivienne
La Galerie Vivienne: back to the Paris of yesteryear between the Palais Royal and the Opéra
This 176-metre long arcade was built in 1823. It is undoubtedly one of the finest and one of the most charming in Paris. It appears to be suspended in time. There are none of the famous brands seen everywhere else, no luxury stores and their conceited marketing, but lots of unique, well-kept shops.
The particularly refined Italian mosaics also set the arcade apart.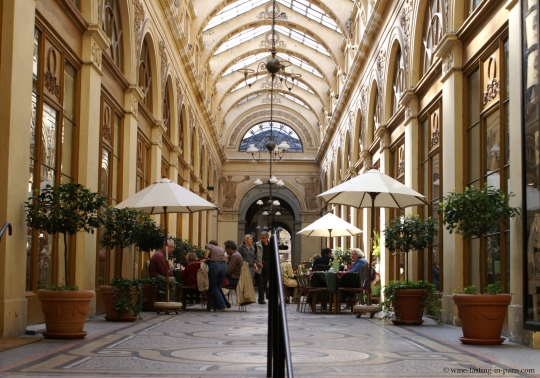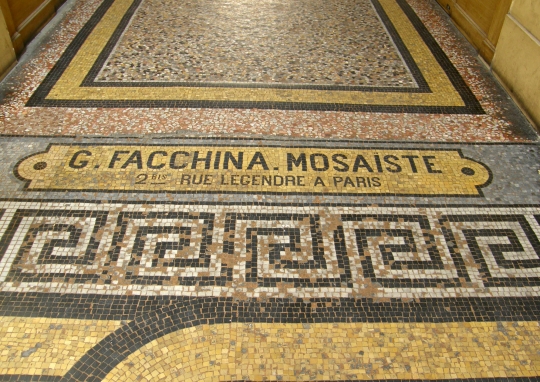 Learn about wine in a delicatessen that opened in 1880
Our favourite place in the arcade is definitely Legrand. With highly trained taste and creativity it offers a selection of 350 domaines, 3000 wines and 10,000 references. Take a tour you will never forget if you are a wine lover, need to find a gift or just want to experience some culture and pleasure.
On the last Thursday of the month, selected wine-makers present their wines in an artistic atmosphere created by the painters, musicians, storytellers or singers Legrand has invited to accompany the wine tasting.
Legrand organizes other events such as "Tuesday Tastings" during which guests meet a winemaker who presents a selection of wines especially chosen to accompany a dinner prepared by their chef.
Tasting courses are also organized on Mondays.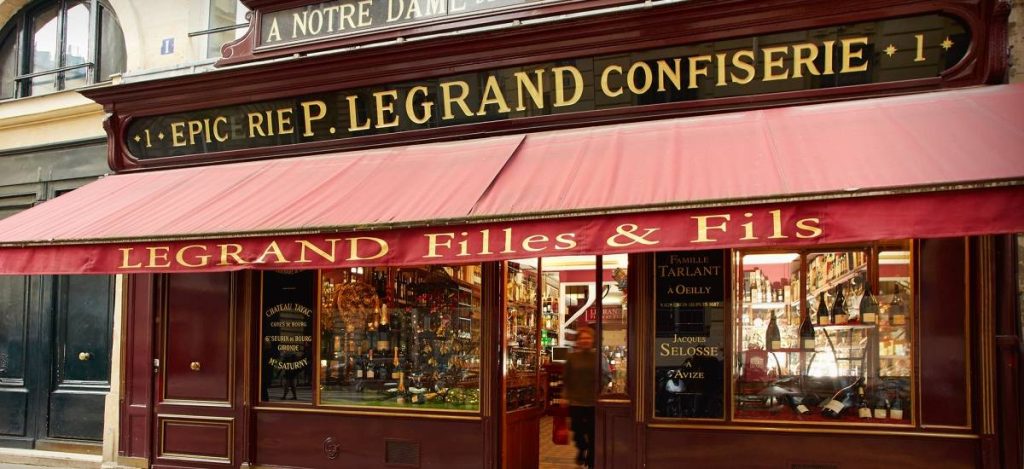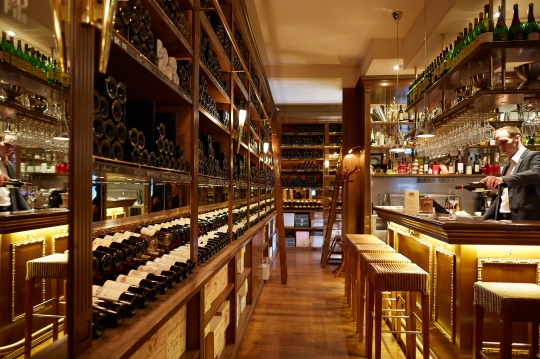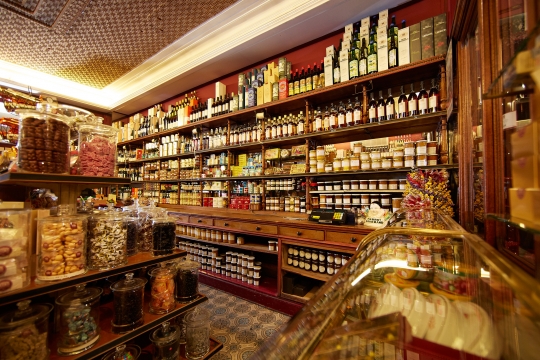 For more information:
French : http://www.caves-legrand.com/fr/paris/
English : http://www.caves-legrand.com/en/paris/
Shops where time seems to have stood still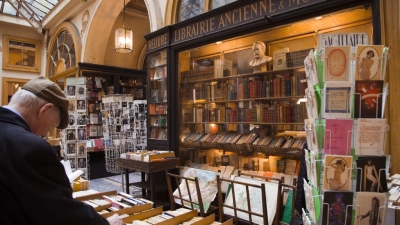 Even if you don't read French, you will still enjoy discovering Jousseaume, the antiquarian booksellers. Old and modern books, maps and photographs mingle in a picturesque setting.