Two inexpensive Japanese restaurants
Here are two in expensive restaurants in the Opéra district that are included in the Michelin guide: the Sanukiya and the Zen, both under 6 minutes from the Hôtel des Etats-Unis Opéra.
The Sanukiya – its specialty is udon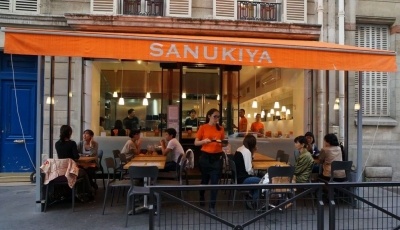 The Sanukiya's specialty is udon. Udon (う ど ん) is a traditional Japanese noodle made from durum wheat flour that is very popular in Japan.
As is often the case in Japan, the service provided by the many smiling and responsive members of the team is excellent.
Allow between 13 and 18 euros for a bowl of udon noodles. Try the calpis, a soft fizzy drink with lemon and milk.
It is busy, so it is best to arrive before the rush – around noon for lunch and around 7 pm for dinner.
The Sanukiya terrace is very pleasant and is heated in winter.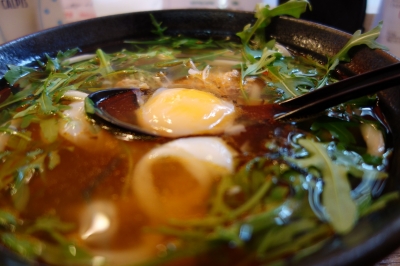 This bowl has a poached egg, thin slices of pork, rocket and of course udon noodles. It is very fresh tasting and the broth is delicious.
Sanukiya – 9, Rue d'Argenteuil – 75002 Paris
Tel : +33 (0)1 42 60 52 61
Monday to Sunday: 11:30 a.m. to 10:00 p.m.
Happy hour: 3:00 p.m. to 7:00 p.m.
Closed on the second Tuesday of each month.
In Japanese : https://www.facebook.com/sanukiya.udon.paris
The Zen – tradition and authenticity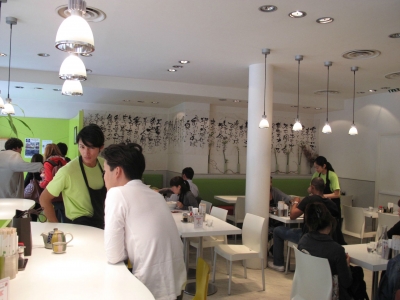 The food here is traditional and authentic – they serve deep fried food, ramen, sashimi, fried noodles, sushi, maki, shoyu, and miso.
There are several set menus at 25 euros that include an appetizer, a main course served in a lacquered box, miso soup and a drink.
Set menus at 30 euros include two appetizers, sashimi, a main dish, rice, miso soup and a drink.
À la carte selection from €6 to €25.
Nobody from Japan would miss "unagi don" – the grilled eels adored by the Japanese.
Enjoy your meal! Itadakimasu! (pronounced "itadakimass")
Zen – 8 rue de l'échelle – 75001 Paris
Tel : +33 (0)1 42 61 93 99
Open every day for lunch and dinner
https://www.facebook.com/pages/restaurant-zen/111289595567934