Musée Fragonard
The Fragonard Museum, opposite the Opéra Garnier, close to the Hôtel des Etats-Unis Opéra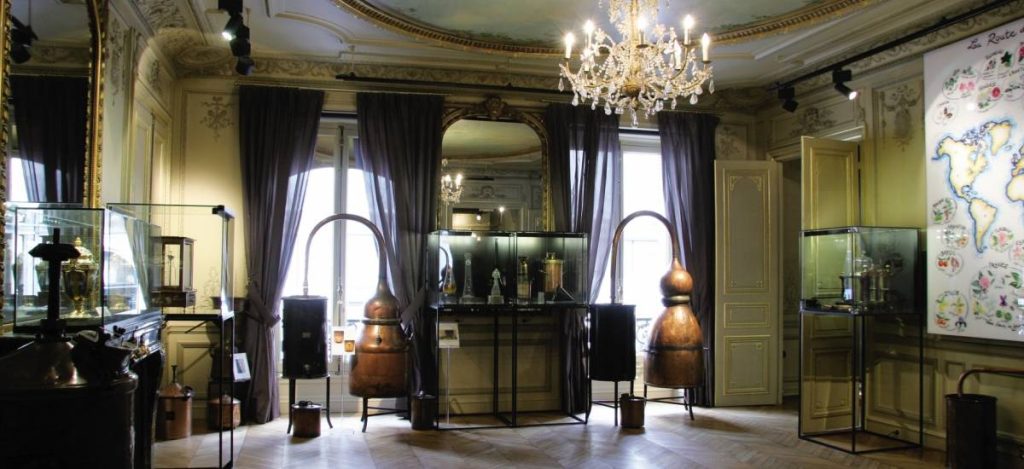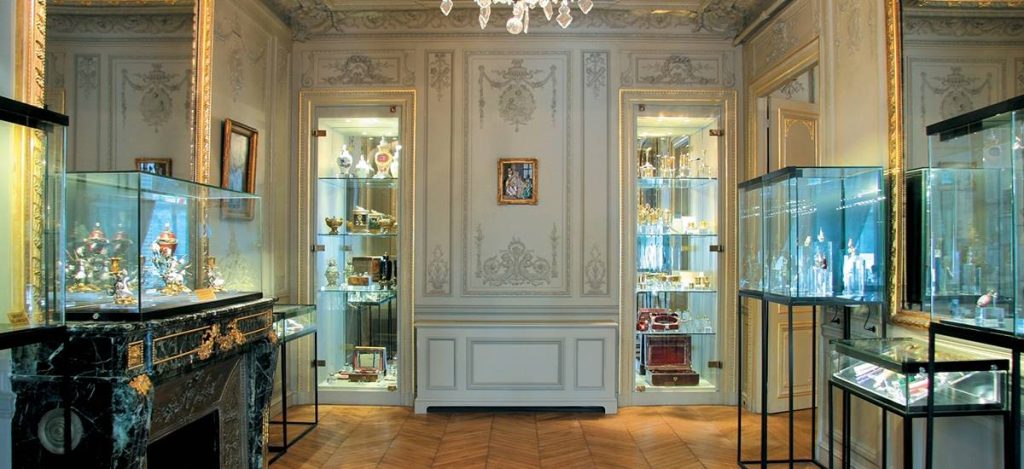 This remarkable museum is a 5-minute walk from the Hôtel des Etats-Unis Opéra.
Fragonard, the famous perfumer from the town of Grasse, presents its private collection in a beautiful Napoleon III style mansion. The decor is highly refined and the style authentic. Hungarian point parquet floors, mouldings and gilding, marble fireplaces, decorated ceilings, and chandeliers – a true delight!
5000 years of the history of perfumery is told here: unusually shaped bottles, pomanders, incense burners, perfume fountains, chemicals, jewellery, silverware, paintings, photographs, porcelain, etc.
There are two large copper stills in the first room where the distillation techniques used to obtain the essential oils are explained. A large map illustrates the perfume route.
The history of perfume began in Egypt, which had large perfume factories in Alexandria. Perfumes were then made as solids and used for religious purposes. Egyptian, Greek and Roman bottles are on display.
In the third room you will enjoy finding out about eight essences: it is a very enjoyable game that only takes two minutes.
On the ground floor, two shops offer Fragonard products at factory prices.
Guided tours in English, German, Chinese, Danish, Italian, Japanese, Polish and Russian.
Monday – Saturday: 9:00 a.m. to 6 p.m. Sundays and holidays: 9:00 a.m. to 5:00 p.m.
Fragonard – Musée du parfum – 9 rue Scribe – 75009 PARIS
Link in French: http://www.fragonard.com/parfums_grasse/FR/fragonard/paris/
Link in English: http://www.fragonard.com/parfums_grasse/GB/fragonard/paris/