A Japanese 1 star Michelin restaurant
The Jin – one of the best Japanese restaurants in Paris near the Hôtel des Etats-Unis Opéra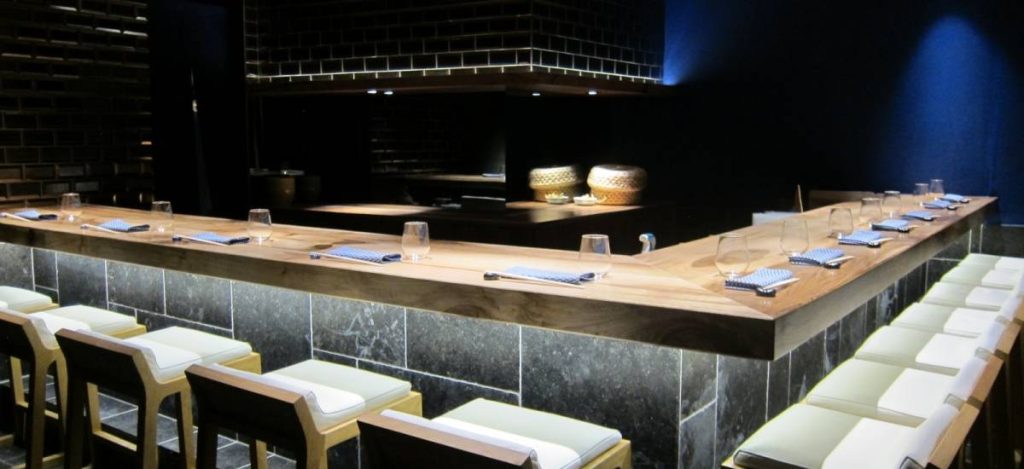 The thick French walnut counter in the Jin restaurant, designed by the Japanese architect Jun Yonekawa
The restaurant, which quickly earned a Michelin star, is a 6-minute walk from the Hôtel des Etats-Unis Opéra. It is a great experience for fans of Japanese haute cuisine.
If you want to see the sushi master Takuya Watanabe practice his art, you will have to book to be sure to get a seat at one of the 12 stools at the counter in the main room.
The restaurant offers three menus: €65, €95 and €135 for the gourmet menu called omakase (depending on the chef) – an extraordinary and unforgettable succession of items for €135: 9 dishes, 10 sushi, miso soup and Japanese green tea.
Tuna, sea bream, turbot, jack mackerel, salmon, mackerel, cuttlefish, scallops, raw shrimps or oysters, everything is super fresh, prepared in front of your eyes with skill and refinement, and delicately served.
A lounge in the basement is reserved for private parties and VIPs. The restaurant then offers special bespoke menus.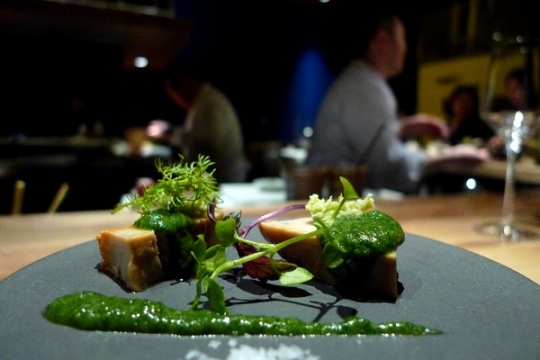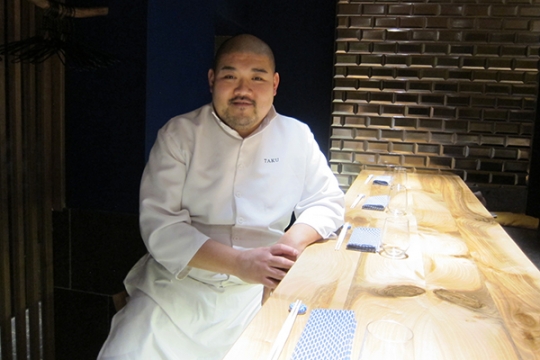 There is a choice of 30 sakes, including a rare one that is sparkling.
The service is as good as the Japanese reputation: thoughtful, discrete, efficient and smiling.
Le Jin – 6, rue de la Sourdière – Paris 1
Tel: +33 (0) 1 42 61 60 71
Monday and Tuesday: 7:00 p.m. to 9:30 p.m.
Wednesday to Saturday: 12:00 – 1:30 p.m. and 7:00 p.m. to 9:30 p.m.