Place Vendôme
Place Vendôme – one of the most beautiful squares in the world and only 7 minutes from the Hôtel des Etats-Unis Opéra
This magnificent architectural ensemble includes 28 mansions – many listed as historic monuments.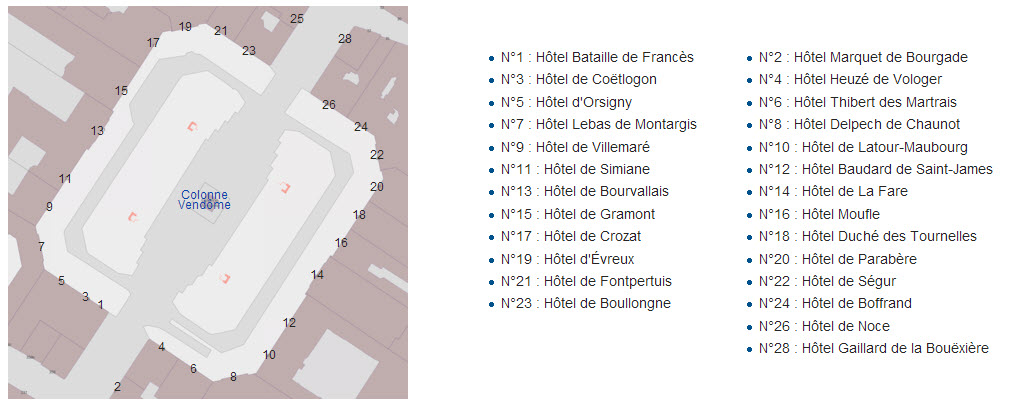 The architect Mansart had the idea of building the square and designed its octagonal lay-out. He was King Louis XIV's first architect. He designed several monuments in the Château de Versailles, including the Notre-Dame de Versailles church and the Grand Trianon.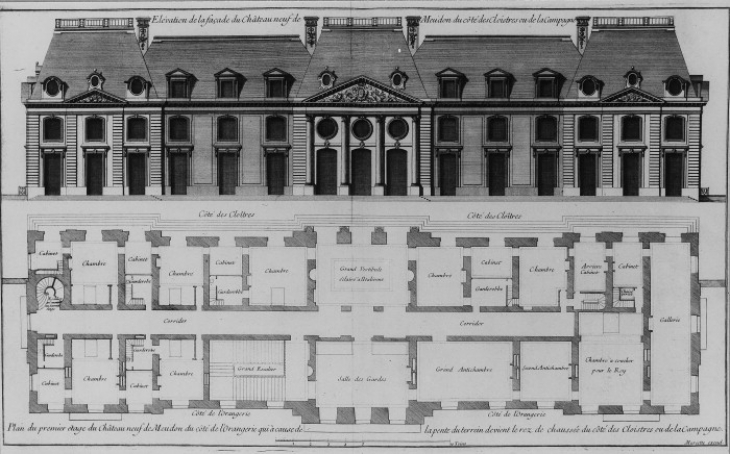 The architecture of Châteauneuf de Meudon, by Mansart, is curiously reminiscent of the Place Vendôme monument.
The Hôtel de Bourvallais is the seat of the French Ministry of Justice. It belonged to Poisson de Bourvallais, a crook jailed in La Bastille, who gave up in return for his freedom.
The Hôtel de Gramont now bears the name Hôtel Ritz, which is one of the finest and most luxurious hotels in the French capital.
The Mecca for fine jewellery in Paris
The first jeweller to move to the Place Vendôme was Boucheron in 1893. Cartier followed in 1898, Chaumet in 1902 and Van Cleef & Arpels in 1906.
In 1997, Chanel opened a shop specializing in watches and jewellery. Gabrielle Chanel loved Place Vendôme, where she lived for many years. It is said that the shape of the square was her inspiration for the bottle of the famous Chanel Number 5.

The history of the Place Vendôme column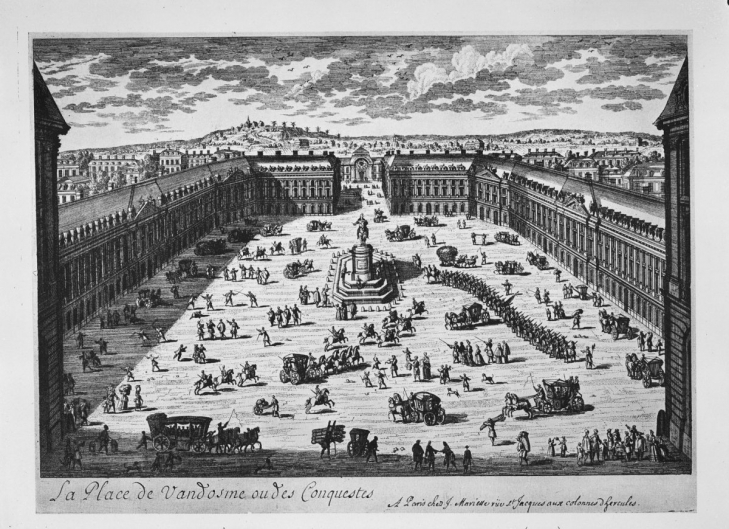 Coups, revolutions and royal weddings have taken place there. Built originally to evoke the greatness of the Sun King, it also suffered the passage of history. The statue of the monarch was destroyed during the revolution in August 1789. A new column was installed in 1810 topped by a statue of the Emperor Napoleon I as Caesar. 1200 bronze cannons captured during the Emperor's wars were used to cast the column. The statue which surmounts it was replaced in 1830 during the reign of Louis Philippe with a new statue of the Emperor in military dress and replaced yet again by a copy of the first statue of Napoleon. The column was taken down 1871 by the Paris Commune and then re-erected in 1873. The painter Gustave Courbet who had participated in the destruction of the column was ordered to pay part of the costs. He then fled to Switzerland and never paid.
The Vendôme column is currently being renovated.