Our excursions and tips to stay cool this summer!
We've compiled a list of excellent ideas this month that will refresh you and help you make the most of this beautiful summer in the capital, from a ramble in shaded parks to visits in air conditioned interiors.
Descending into the catacombs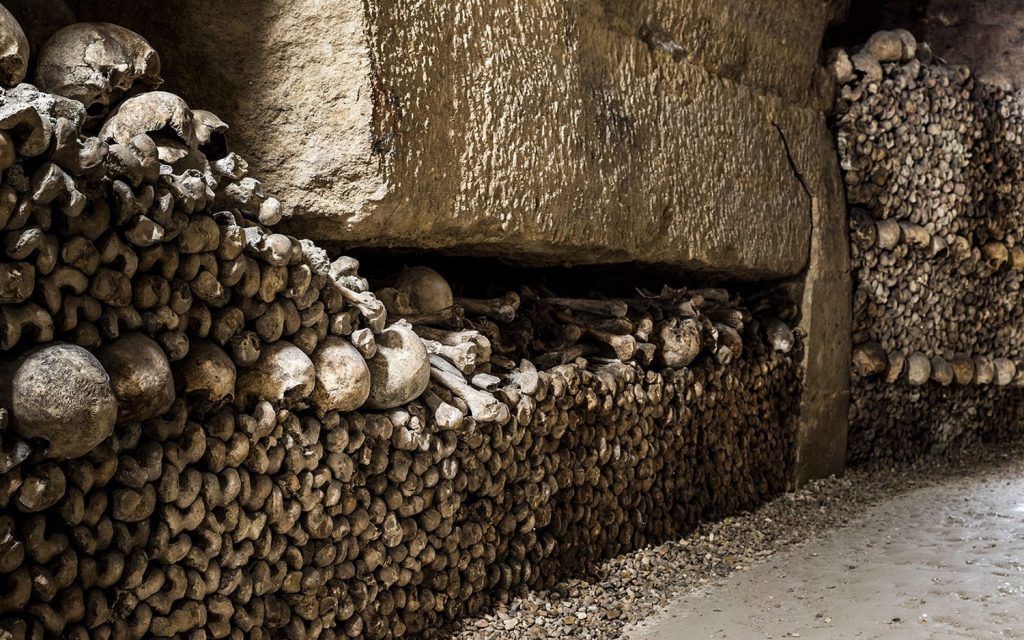 It's hot in Paris, so it's the ideal time to descend 20 meters underground, into this labyrinth of underground passages at the heart of Paris' catacombs. The catacombs are located in the 14th arrondissement where it's 14 degrees year-round. These underground galleries were used as catacombs at the end of the 18th century when all Parisian cemeteries had been ordered to shut down for health and sanitary reasons.
Note that you can buy a skip-the-line ticket for 29 € that includes the audioguide (normally €5). The price is significantly higher than the "normal" ticket (14 €), but it saves you from standing in long lines. !
Catacombes de Paris
1 Av. du Colonel Henri Rol-Tanguy – 75014 Paris
Cool off in the Jardin d'Acclimatation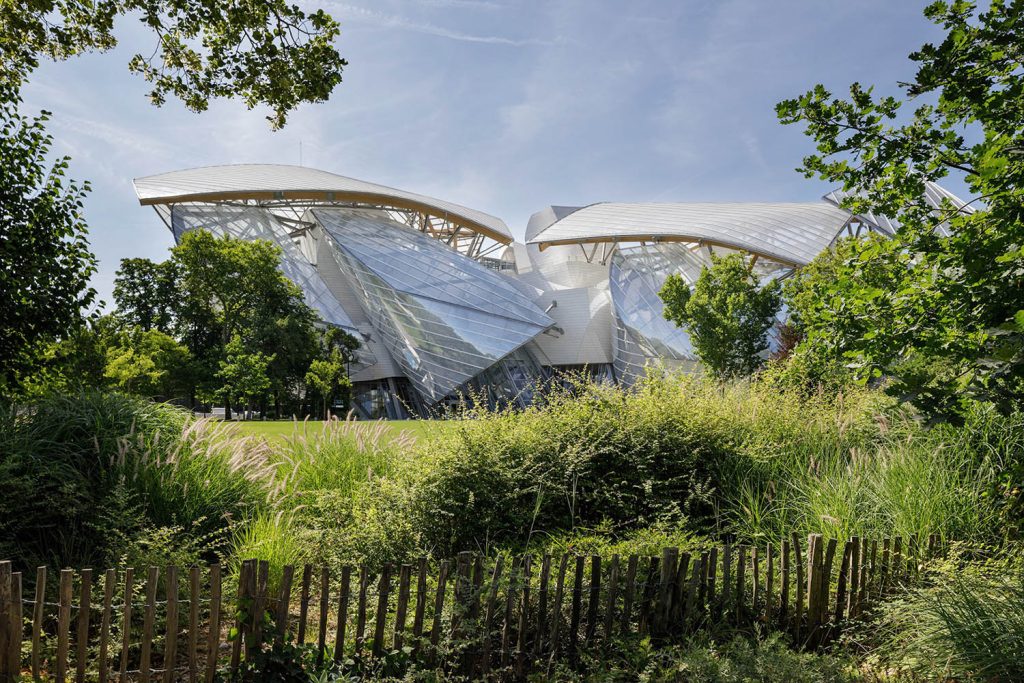 A great favorite of many Parisians in search of cooling: the Jardin d'Acclimatation, in the Bois de Boulogne. Take advantage of its fountain, numerous water jets, atomizers and gardens to refresh yourself. Admission is 5 euros.
To keep the coolness going, head over to the Louis Vuitton Foundation, which is dedicated to contemporary art and is only a few meters away.
The centenary of the artist Simon Hantai's birth is being celebrated until August 29, as is the exhibition la couleur en fugue which focuses on the free expression of color and on media that invades the entire space. Impressive !
Jardin d'acclimatation
Bois de Boulogne – 75016 Paris
Buller at the Paris Aquarium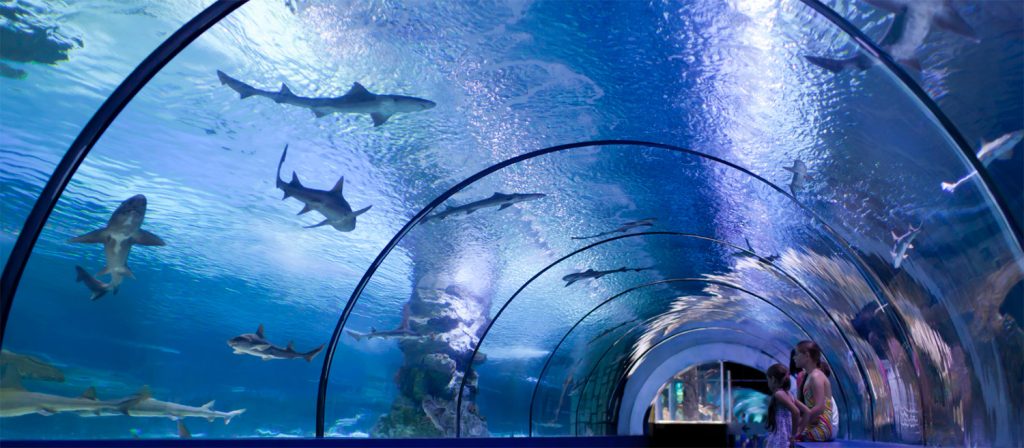 The Aquarium of Paris offers a cool dive into the marine world in the gardens of the Trocadéro, in the heart of Paris! Allow yourself to be hypnotized at the Medusarium, which hosts a variety of jellyfish that move slowly all around you.
Shiver your way around the massive main tank, which houses 32 species of sharks in 3 million liters of water. With a little luck maybe you will be able to attend their meal!
Aquarium of Paris
Trocadéro Gardens
5 Av. Albert de Mun – 75016 Paris
Taking a trip down the canal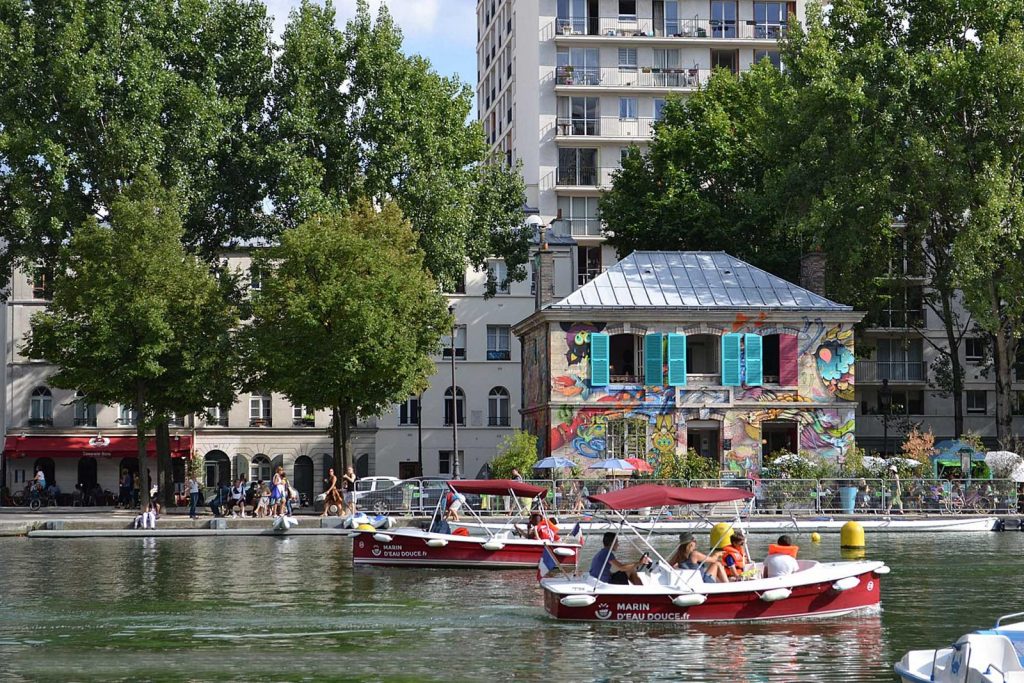 Cruise through the Villette basin, the Canal de l'Ourcq, and the Canal Saint Martin on more than 40kms of waterways in these small electric boats without a license. for an hour or for the day.
Various excursions will be suggested to you based on the amount of time you have. All aboard!
Leave the helm to the boldest and stretch out your toes and watch the life on the docks unfold before you.
Freshwater Sailor
Boat at the Villette basin, 37 quai de la Seine, Paris19th
Tel: 06 52 05 13 27
Open 7 days a week from 9am to 10pm
Rates from 40 euros for a one hour rental for 5 people